A missing Canadian ex-soldier was reportedly smuggled across the US border and is hiding with a neo-Nazi group
December 05, 2019 at 03:39 PM
news
Members of the National Socialist Movement, one of the largest neo-Nazi groups in the US, hold a swastika burning after a rally on April 21, 2018 in Draketown, Georgia. (Getty Images/Spencer Platt)
Editor's Note: This article originally appeared on Business Insider.
Former Canadian Army Reserve Master Cpl. Patrik Mathews, 26, was first identified as a member of The Base by Winnipeg Free Press reporter Ryan Thorpe.
Days after Thorpe's report was published, Mathews went missing and was discharged from the military for his alleged ties to the group. His car was found about 10 miles from the U.S. border soon thereafter, and police found a cache of weapons when they raided his home.
Vice reporters Ben Makuch, Mack Lamoureux, and Zachary Kamel, citing confidential sources, reported on Thursday that Mathews had been illegally smuggled across the border and is being hidden by members of The Base, which has operated in encrypted chatrooms as a largely online organization.
---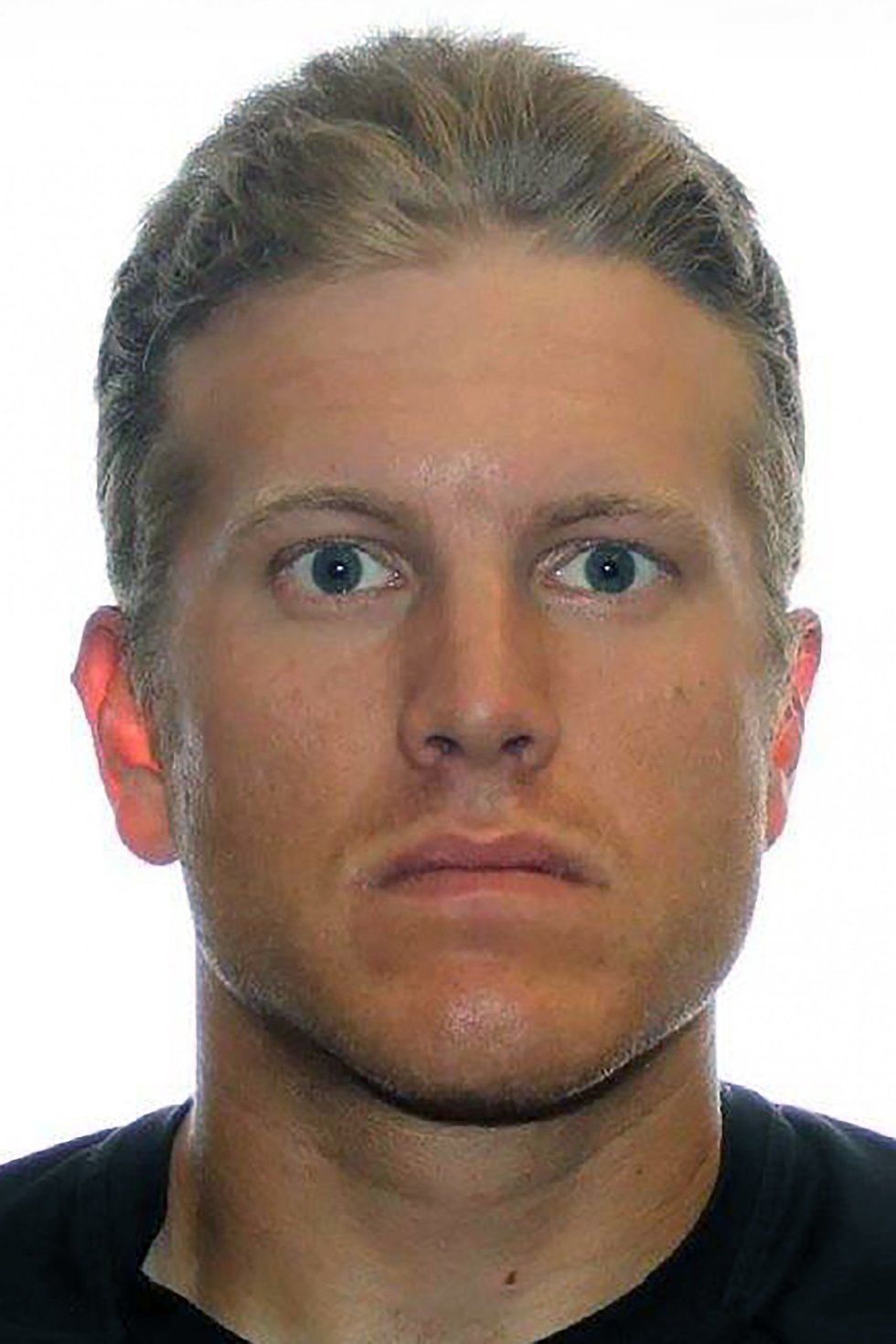 This undated photo provided by the Royal Canadian Mounted Police shows Patrik Mathews. Authorities in northern Minnesota and Canada are warning the public to avoid making contact with Patrik Mathews, a former Canadian army reservist who has been missing for two weeks(Royal Canadian Mounted Police via Associated Press)
Mathews is trained in the use of explosives, according to the Winnipeg Free Press, indicating that The Base is making an attempt to recruit members who can be useful in combat or terror attacks. Vice also reports that Mathews allegedly helped train about 12 other Base members at a camp in Georgia this fall.
The Royal Canadian Mounted Police (RCMP) in Canada has an open missing persons investigation into Mathews, and Vice reports that the Canadian Ministry of Defence has an open investigation into Mathews. The Federal Bureau of Investigations declined to comment on whether it was investigating Mathews.
The Base has groups in the US and Canada, according to The Daily Beast, and is reportedly led by a man claiming to be an Iraq and Afghanistan veteran, according to an earlier Vice report. It's a neo-Nazi organization that aims to bring about a "race war" and establish a caucasian ethno-state after the collapse of society and unite members from disparate white nationalist groups.
While global terror overall was down in 2018, the one area of growth was in white nationalist and far-right terror, according to Stephen Killelea, the founder of the Institute for Economics and Peace, previously told Insider.
"We know it's going to increase this year," Killelea said.
Read more from Business Insider:
Soldiers from the 1-118th Field Artillery Regiment of the 48th Infantry Brigade Combat Team fire an M777 Howitzer during a fire mission in Southern Afghanistan, June 10th, 2019. (U.S. Army photo by Sgt. Jordan Trent)
January 25, 2020 at 10:22 PM
History
Audie Murphy (U.S. Army photo)
Editor's note: a version of this post first appeared in 2018
On January 26, 1945, the most decorated U.S. service member of World War II earned his legacy in a fiery fashion.
January 26, 2020 at 10:04 AM
news
A Purple Heart (DoD photo)
Florida's two senators are pushing the Defense Department to award Purple Hearts to the U.S. service members wounded in the December shooting at Naval Air Station Pensacola.
January 26, 2020 at 11:30 AM
news
Ships from Destroyer Squadron (DESRON) 23 transit the Pacific Ocean Jan. 22, 2020. DESRON 23, part of the Theodore Roosevelt Carrier Strike Group, is on a scheduled deployment to the Indo-Pacific. (U.S. Navy/Mass Communication Specialist 3rd Class Erick A. Parsons)
Editor's Note: This article by Gina Harkins originally appeared on Military.com, a leading source of news for the military and veteran community.
The Navy and Marine Corps need to be a bit more short-sighted when assessing how many ships they need, the acting Navy secretary said this week.
The Navy Department is in the middle of a new force-structure review, which could change the number and types of ships the sea services say they'll need to fight future conflicts. But instead of trying to project what they will need three decades out, which has been the case in past assessments, acting Navy Secretary Thomas Modly said the services will take a shorter view.
"I don't know what the threat's going to be 30 years from now, but if we're building a force structure for 30 years from now, I would suggest we're probably not building the right one," he said Friday at a National Defense Industrial Association event.
The Navy completed its last force-structure assessment in 2016. That 30-year plan called for a 355-ship fleet.
Master-at-Arms 3rd Class Oscar Temores and his family. (GoFundMe)
When Oscar Jesus Temores showed up to work at Joint Expeditionary Base Little Creek-Fort Story each day, his colleagues in base security knew they were in for a treat.
Temores was a master-at-arms who loved his job and cracking corny jokes.
"He just he just had that personality that you can go up to him and talk to him about anything. It was goofy and weird, and he always had jokes," said Petty Officer 3rd Class Derek Lopez, a fellow base patrolman. "Sometimes he'd make you cry from laughter and other times you'd just want to cringe because of how dumb his joke was. But that's what made him more approachable and easy to be around."
That ability to make others laugh and put people at ease is just one of the ways Temores is remembered by his colleagues. It has been seven weeks since the 23-year-old married father of one was killed when a civilian intruder crashed his pickup truck into Temores' vehicle at Fort Story.