Does A Newly Discovered Photo Prove Amelia Earhart Survived Her Plane Crash In The Pacific?
July 06, 2017 at 09:48 AM
History
Photo via Library of Congress
A lost photo may shed new light on the mysterious death of famous aviator Amelia Earhart.
---
The photo, which will be featured in a new History channel special called "Amelia Earhart: The Lost Evidence," was discovered in the National Archives more than 80 years after her death.
In it, a woman who appears to be Earhart sits on a dock in the Marshall Islands near to a man who resembles her navigator Fred Noonan.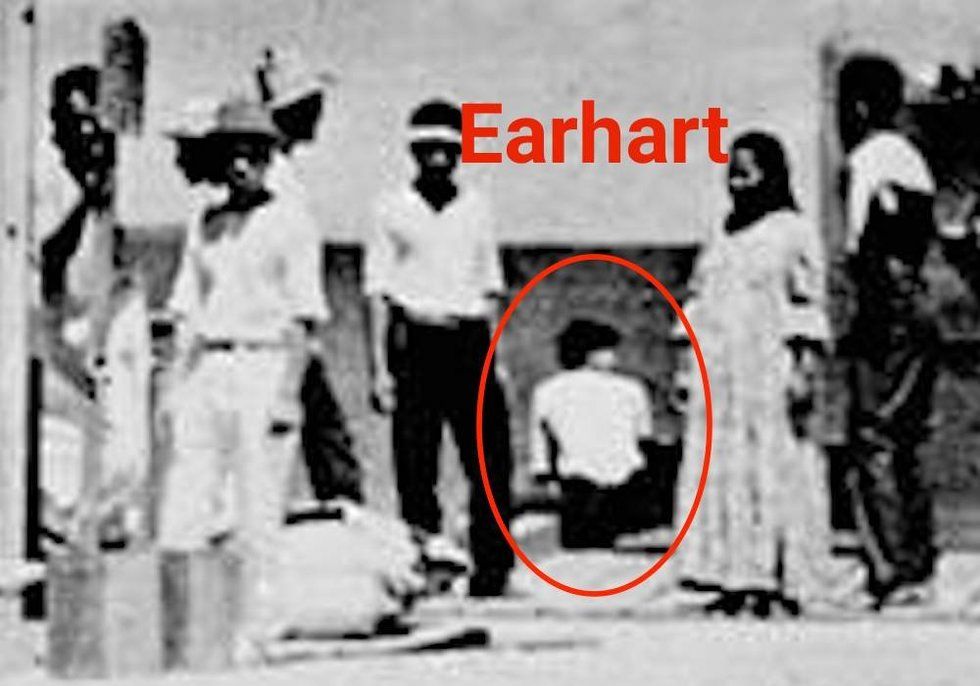 After becoming the first female pilot to fly a plane across the Atlantic Ocean, Earhart set off to circumnavigate the globe in July 1937. Her plane vanished without a trace during the flight and, by 1939, both Earhart and Noonan were declared dead.
But the new photo, which shows figures that appear like Earhart and Noonan, could challenge the common theory that the plane crashed somewhere in the middle of the Pacific Ocean.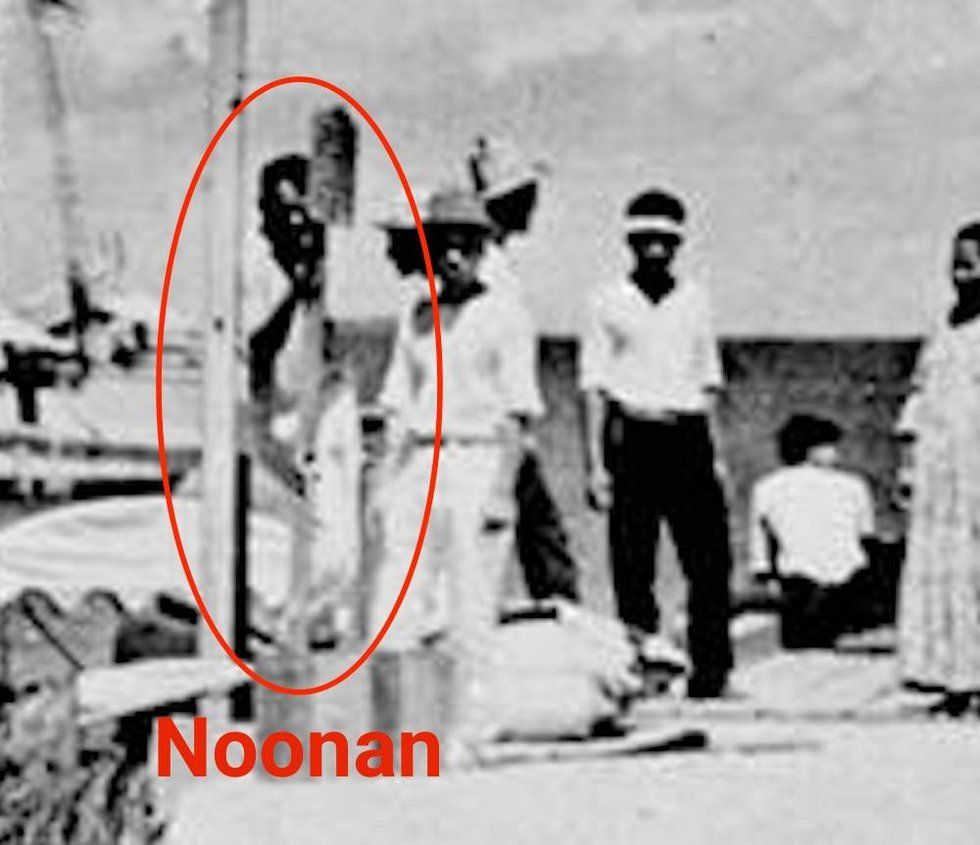 Shawn Henry, former executive assistant director for the FBI, told NBC News that he's confident the photo is legitimate and pictures Earhart sitting on the dock.
"When you pull out, and when you see the analysis that's been done, I think it leaves no doubt to the viewers that that's Amelia Earhart and Fred Noonan," said Henry. Her plane appears to be on a barge in the background being towed by a large ship.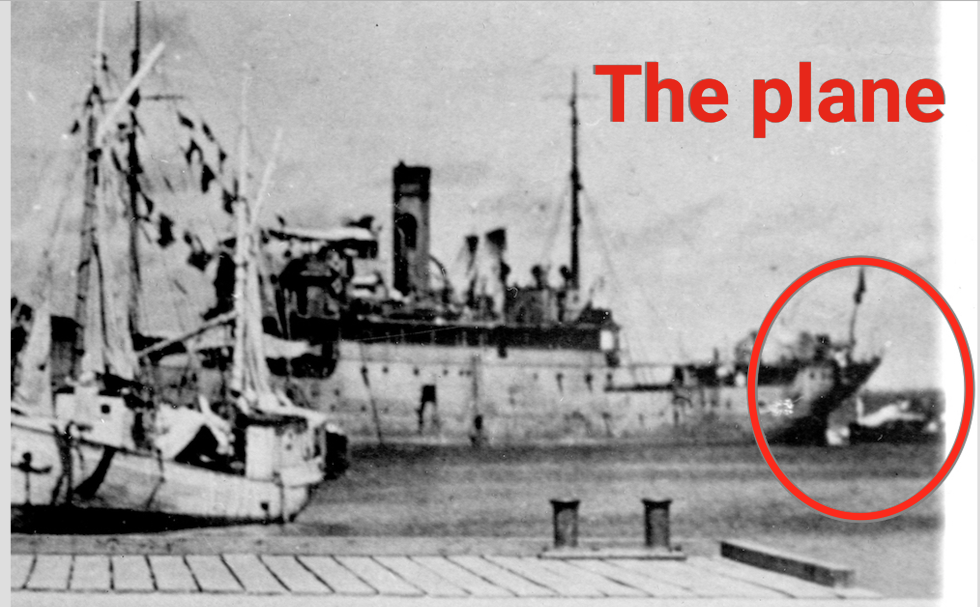 According to NBC News, the team that uncovered the photo believes that the photo demonstrates that Earhart and Noonan were blown off course.  The latest photo could suggest that Earhart was captured by the Japanese military, experts told NBC News.
While current Japanese authorities told the news outlet that they had no record of Earhart ever being in their custody, American investigators insisted that the photo strongly suggests that Earhart survived the crash and was taken into captivity.
"We believe that the Koshu took her to Saipan [the Mariana Islands], and that she died there under the custody of the Japanese," said Gary Tarpinian, the executive producer behind the History project.
More from Business Insider
WATCH NEXT:
August 22, 2019 at 06:49 PM
news
The Pentagon has identified the two soldiers were killed in combat in Afghanistan on Wednesday as members of U.S. Army Special Forces.
Master Sgt. Luis F. DeLeon-Figueroa, 31, and Master Sgt. Jose J. Gonzalez, 35, both died in Faryab Province from wounds sustained from small arms fire, the Pentagon said in a press release. The incident is under investigation.
August 22, 2019 at 06:05 PM
news
JERUSALEM (Reuters) - Israeli Prime Minister Benjamin Netanyahu hinted on Thursday of possible Israeli involvement in attacks against Iranian-linked targets in Iraq.
A series of blasts in the past few weeks have hit weapon depots and bases belonging to paramilitary groups in Iraq, many of them backed by Israel's regional foe Iran. The groups blamed the United States and Israel for the blasts on Wednesday.
August 22, 2019 at 05:46 PM
news
White House/Shealah Craighead
President Donald Trump signed an executive order on Wednesday that will make it easier for permanently disabled veterans to have their student loan debt forgiven.
August 22, 2019 at 05:26 PM
news
Capt. Tranay Lashawn Tanner. (U.S. Air Force photo)
Editor's Note: This article by Oriana Pawlyk originally appeared on Military.com, a leading source of news for the military and veteran community.
Physical fitness tests were briefly suspended earlier this week and outdoor cardio testing will be curtailed for the remainder of the summer at Eglin Air Force Base, Florida, after an airman died Saturday. She had completed her PT test on Friday.
August 22, 2019 at 04:03 PM
news
(DoD photo)
Navy Secretary Richard Spencer has expanded a review of the Judge Advocate General Corps to include the Marine Corps, a Navy spokesman said on Thursday.
"There is value in applying this review and its subsequent recommendations across the Department of the Navy," Cmdr. Jereal Dorsey told Task & Purpose. "The review's purpose is to confirm the uniformed legal community is structurally and organizationally sound and best supporting the good order and discipline our integrated naval force."