How to prepare to storm Area 51 and see them aliens
July 27, 2019 at 03:10 PM
popular
AP Photo/John Locher
Editor's Note: This article by James Barber originally appeared on Military.com, a leading source of news for the military and veteran community.
Our list of essential gear for Area 51 raiders inspired a lot of discussion and commentary from Military.com readers and we've picked out a few of the best ideas and compiled them here.
A Facebook group called Storm Area 51, They Can't Stop All of Us has announced a plan to confront the Air Force on Friday, Sept. 20 and reveal just what the military is hiding in those secret labs out in the Nevada desert.
---
It's a high risk venture but one that more than 1.3 million people believe will finally answer the questions that presidents from Truman to Trump have refused to answer.
If you're loading up the RV and heading for the desert in September, here are a few more things for your Alien Hunter kit. Bonus: A couple of members raise some interesting points about America's upcoming Day of Discovery.
Be Prepared for Surprises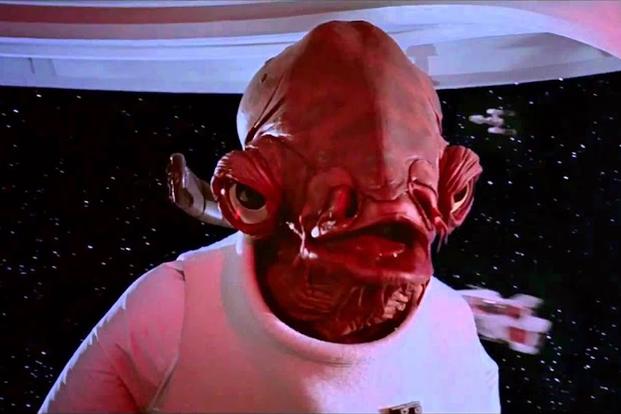 Admiral Ackbar wants everyone to be careful out there. (Lucasfilm)
In spite of all your team's superior intel, things can get hairy once you're in the field.
Leigh Sampson-Seitz: "It's a trap. It's hangars filled with boring paperwork and S1 clerks."
Things Might Get a Bit Uncomfortable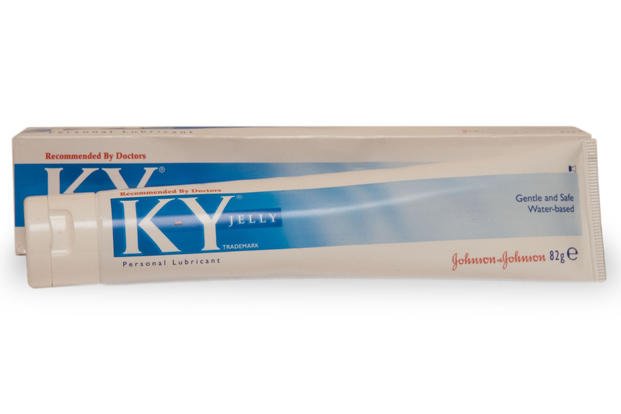 Never, ever make an entry without proper preparation.
The aliens are going to have some questions about us and you want to be ready.
Steve Marrs: "Bring lots of KY jelly, I hear they love to probe."
Communication is Key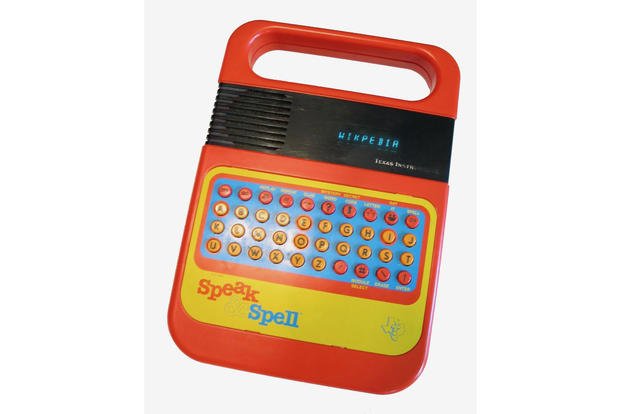 This baby can handle any challenge you might throw its way. (Wikipedia)
You've got to be able to understand whatever language the universe throws at you.
Kevin Amos: "Don't forget your universal translator."
Prepare to Celebrate Your Victory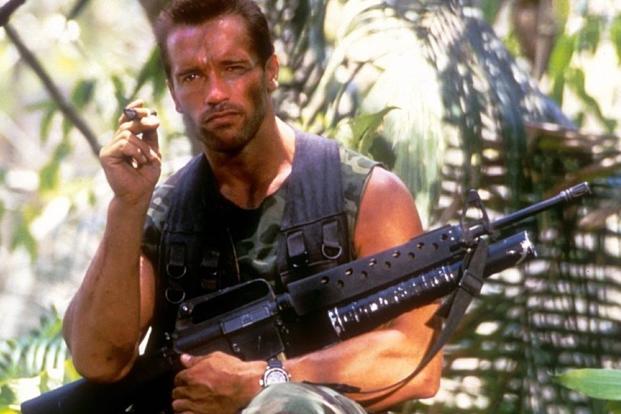 Arnold always knew the virtues of a good cigar. (Fox)
Be like Arnold. Bust out a fine Cohiba after you complete your mission. Snowflakes can suck on their vape pens.
Barry Vedros: "Don't forget the cigars. They always smoke cigars after defeating the aliens. Well maybe this bunch is better off with vapes. 😒"
You Need a Secret Weapon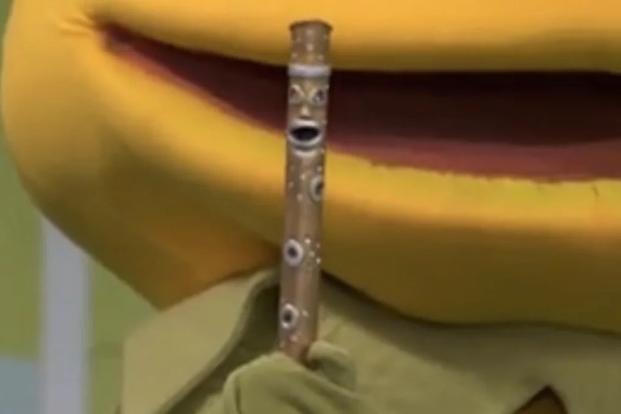 Freddy the Flute from "HR Pufnstuf" has always had the ability to communicate with extraterrestrials. (Sid & Marty Krofft Productions)
Apparently, there's been a classified tool for communication with the space folk hiding in plain sight for decades.
Chris Bahr: "Don't forget the most essential item of every alien hunter. I can't stress this enough. You'll need to get a special Alien Flute to call out to them. Similar to a leprechaun flute the Alien flute is different in some ways. Mainly the price."
Wanna Bet?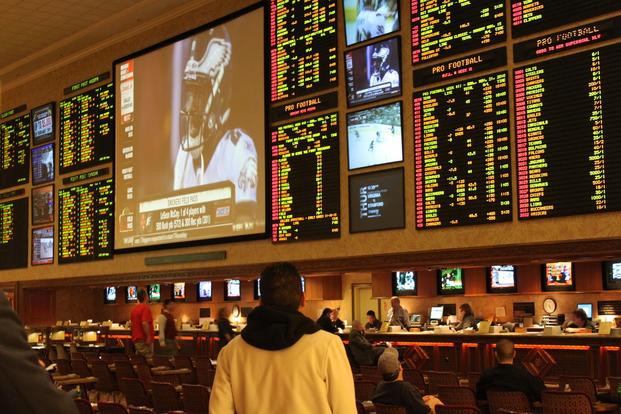 (Wikipedia)
Maybe ESPN and Fox News should team up with Caesars Palace to make this an event that everyone can enjoy.
Robert Ferus: "I just wanted to know is it going to be on Pay-Per-View and are they going to set up a way you can bet on it? 🤔😅🤣😃"
Nothing to See Here, Move Along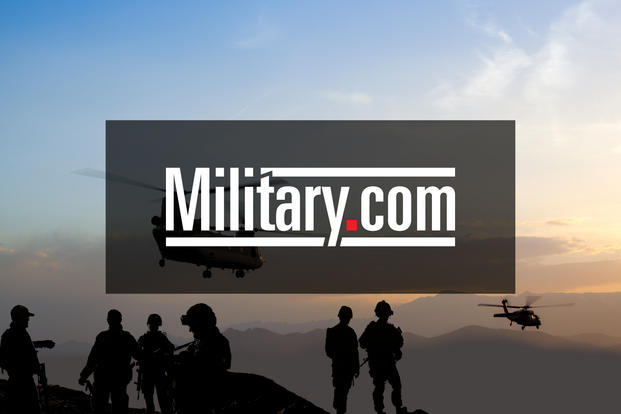 (Getty Images)
Here's a good question: Why would the aliens be hiding out in a warehouse when they could be productive members of American society?
Kathleen McNally: "Geez it's just my families old photo albums in there along with a list of our names and occupations/locations. It's really no big deal. We aren't being held in Area 51, we walk amongst you. Why such hype? We look like people too! 😎"
This article originally appeared on Military.com
More articles from Military.com:
WATCH ALSO: Patriots Star Rob Gronkowski Defends Himself Against A Predator
December 07, 2019 at 04:43 PM
news
Pearl Harbor survivor Lauren Bruner attends the dual interment of fellow USS Arizona survivors John D. Anderson, boatswain's mate 2nd class, and Clarendon R. Hetrick, seaman 1st class, at the USS Arizona Memorial in Pearl Harbor, Hawaii, as part of the 75th anniversary of the attacks on Pearl Harbor. (U.S. Navy/Petty Officer 2nd Class Somers Steelman)
Just before 8 a.m. on a Sunday morning 78 years ago, Lauren Bruner was preparing for church services and a date that would follow with a girl he'd met outside his Navy base.
The 21-year-old sailor was stationed as a fire controlman aboard the U.S. battleship USS Arizona, overseeing the vessel's .50-caliber guns.
Then alarms rang out. A Japanese plane had bombed the ship in a surprise attack.
It took only nine minutes for the Arizona to sink after the first bomb hit. Bruner was struck by gunfire while trying to flee the inferno that consumed the ship, the second-to-last man to escape the explosion that killed 1,177, including his best friend; 335 survived.
More than 70% of Bruner's body was burned. He was hospitalized for weeks.
Now, nearly eight decades after that fateful day, Bruner's ashes will be delivered to the sea that cradled his fallen comrades, stored in an urn inside the battleship's wreckage.
December 07, 2019 at 11:41 AM
news
Joshua Kaleb Watson (Facebook via Business Insider)
Editor's Note: This article originally appeared on Business Insider.
Joshua Kaleb Watson has been identified as one of the victims of a shooting at the Naval Air Station Pensacola, CBS News reported.

The 23-year-old Alabama native and Naval Academy graduate was named to the Academy's prestigious Commandant's and Dean's lists, and also competed on the rifle team, Alabama's WTVY reported.
December 07, 2019 at 04:33 PM
news
Mohammed Saeed Alshamrani (Courtesy photo)
PENSACOLA, Fla. (Reuters) - The Saudi airman accused of killing three people at a U.S. Navy base in Florida appeared to have posted criticism of U.S. wars and quoted slain al Qaeda leader Osama bin Laden on social media hours before the shooting spree, according to a group that monitors online extremism.
Federal investigators have not disclosed any motive behind the attack, which unfolded at dawn on Friday when the Saudi national is said to have began firing a handgun inside a classroom at the Naval Air Station Pensacola.
Saudi air force Second Lt. Mohammed Saeed al-Shamrani (NBC News)
The Saudi military officer who shot and killed 3 people at Naval Air Station Pensacola on Friday reportedly hosted a "dinner party" the week before the attack "to watch videos of mass shootings," the Associated Press reports, citing an unnamed U.S. official.
December 07, 2019 at 11:07 AM
news
Soldiers from the 3d U.S. Infantry Regiment (The Old Guard) hold folded flags before military funeral honors. (U.S. Army/Elizabeth Fraser)