How to prepare to storm Area 51 and see them aliens
July 27, 2019 at 03:10 PM
popular
AP Photo/John Locher
Editor's Note: This article by James Barber originally appeared on Military.com, a leading source of news for the military and veteran community.
Our list of essential gear for Area 51 raiders inspired a lot of discussion and commentary from Military.com readers and we've picked out a few of the best ideas and compiled them here.
A Facebook group called Storm Area 51, They Can't Stop All of Us has announced a plan to confront the Air Force on Friday, Sept. 20 and reveal just what the military is hiding in those secret labs out in the Nevada desert.
---
It's a high risk venture but one that more than 1.3 million people believe will finally answer the questions that presidents from Truman to Trump have refused to answer.
If you're loading up the RV and heading for the desert in September, here are a few more things for your Alien Hunter kit. Bonus: A couple of members raise some interesting points about America's upcoming Day of Discovery.
Be Prepared for Surprises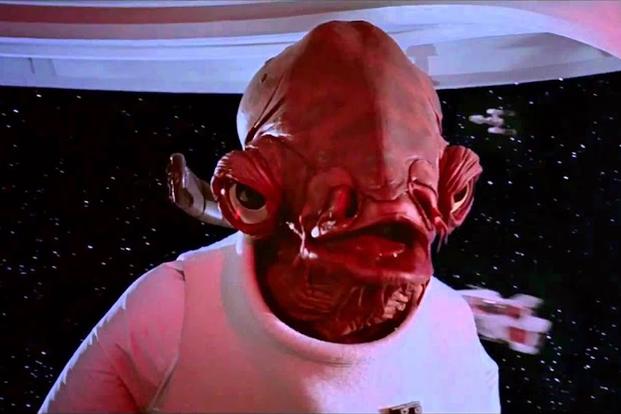 Admiral Ackbar wants everyone to be careful out there. (Lucasfilm)
In spite of all your team's superior intel, things can get hairy once you're in the field.
Leigh Sampson-Seitz: "It's a trap. It's hangars filled with boring paperwork and S1 clerks."
Things Might Get a Bit Uncomfortable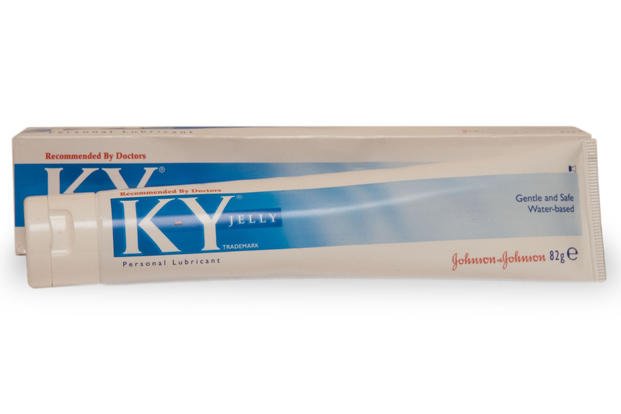 Never, ever make an entry without proper preparation.
The aliens are going to have some questions about us and you want to be ready.
Steve Marrs: "Bring lots of KY jelly, I hear they love to probe."
Communication is Key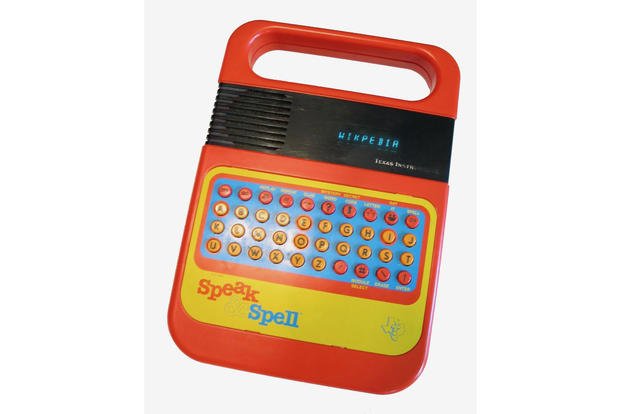 This baby can handle any challenge you might throw its way. (Wikipedia)
You've got to be able to understand whatever language the universe throws at you.
Kevin Amos: "Don't forget your universal translator."
Prepare to Celebrate Your Victory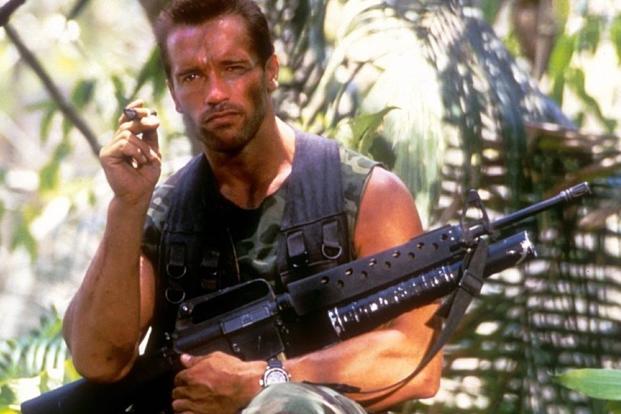 Arnold always knew the virtues of a good cigar. (Fox)
Be like Arnold. Bust out a fine Cohiba after you complete your mission. Snowflakes can suck on their vape pens.
Barry Vedros: "Don't forget the cigars. They always smoke cigars after defeating the aliens. Well maybe this bunch is better off with vapes. 😒"
You Need a Secret Weapon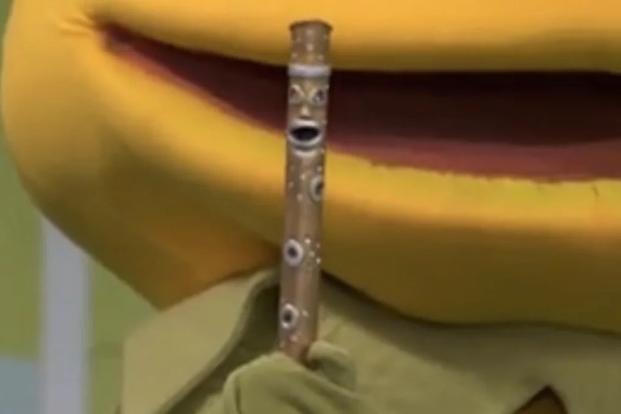 Freddy the Flute from "HR Pufnstuf" has always had the ability to communicate with extraterrestrials. (Sid & Marty Krofft Productions)
Apparently, there's been a classified tool for communication with the space folk hiding in plain sight for decades.
Chris Bahr: "Don't forget the most essential item of every alien hunter. I can't stress this enough. You'll need to get a special Alien Flute to call out to them. Similar to a leprechaun flute the Alien flute is different in some ways. Mainly the price."
Wanna Bet?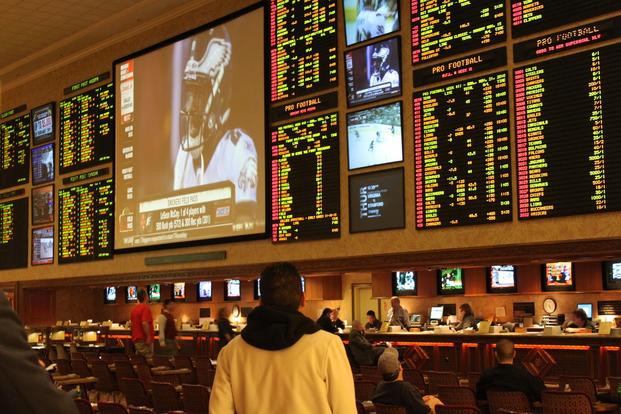 (Wikipedia)
Maybe ESPN and Fox News should team up with Caesars Palace to make this an event that everyone can enjoy.
Robert Ferus: "I just wanted to know is it going to be on Pay-Per-View and are they going to set up a way you can bet on it? 🤔😅🤣😃"
Nothing to See Here, Move Along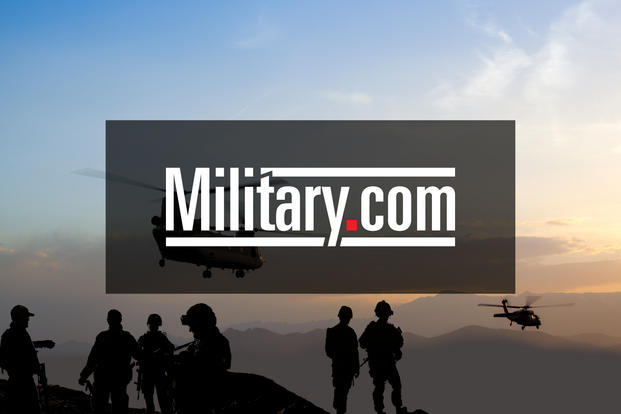 (Getty Images)
Here's a good question: Why would the aliens be hiding out in a warehouse when they could be productive members of American society?
Kathleen McNally: "Geez it's just my families old photo albums in there along with a list of our names and occupations/locations. It's really no big deal. We aren't being held in Area 51, we walk amongst you. Why such hype? We look like people too! 😎"
This article originally appeared on Military.com
More articles from Military.com:
WATCH ALSO: Patriots Star Rob Gronkowski Defends Himself Against A Predator
October 21, 2019 at 06:10 PM
news
Editor's Note: This article by Hope Hodge Seck originally appeared on Military.com, a leading source of news for the military and veteran community.

In the wake of a heartwarming viral video that was featured everywhere from Good Morning America to the Daily Mail comes a disheartening revelation: The 84-year-old self-described Army nurse cranking out push-ups in her crisp Vietnam-era uniform might not be who she said she was.
Maggie DeSanti, allegedly a retired Army lieutenant colonel who rappeled out of helicopters in Vietnam, was captured in a video challenging a TSA agent to a push-up competition ahead of a flight to Washington, D.C., with the Arizona chapter of the organization Honor Flight on Oct. 16. The video soon was everywhere, and many who shared it, including Honor Flight, hailed DeSanti's toughness and spirit.
October 21, 2019 at 05:13 PM
news
The summer before sixth grade, Cindy Dawson went to an air show with her father and was enamored by the flight maneuvers the pilots performed.
"I just thought that would be the coolest thing that anybody could ever do," she said, especially having already heard stories about her grandfather flying bombers during World War II with the Army Air Corps.
So by the first day of school, she had already decided what she wanted to be when she grew up.
(ABC News)
Peach schnapps, sex on the beach, and piña colada may be familiar drinks to anyone who's spent an afternoon (or a whole day) getting plastered on an ocean-side boardwalk, but they're also specialty desserts at Ray's Boozy Cupcakes, Etc, a bakery in Voorhees, New Jersey run by a 93-year-old World War II veteran named Ray Boutwell.
October 21, 2019 at 03:28 PM
news
Instagram/US Coast Guard
A former senior Coast Guard official has been accused of shoplifting from a Philadelphia sex shop.
Rear Adm. Francis "Stash" Pelkowski (Ret.) was accused of stealing a tester item from Kink Shoppe on Oct. 8, according to an Instagram post by the store that appeared online two days later. In the post, which included apparent security camera footage of the incident, a man can be seen looking at products on a counter before picking up an item and placing it in his pocket before turning and walking away.
The Instagram post identified the man as Pelkowski, and said it wished him "all the best in his retirement, a sincere thank you for your service, and extreme and utter disappointment in his personal morals."
October 21, 2019 at 02:24 PM
news
SAN DIEGO —The Marines say changes in the way they train recruits and their notoriously hard-nosed drill instructors have led to fewer incidents of drill instructor misconduct, officials told the Union-Tribune.
Their statement about training followed an Oct. 5 Washington Post report revealing that more than 20 Marines at the San Diego boot camp have been disciplined for misconduct since 2017, including cases of physical attacks and racist and homophobic slurs. The story also was published in the Union-Tribune.