Well, this new Army PSA on household safety took a dark turn
February 14, 2019 at 06:30 AM
popular
Ah yes, Valentine's Day, yet another glorious opportunity to remind the world that even the might American warfighter is no match for household chores.
---
On Tuesday, the official Twitter account of the Defense Visual Information Distribution Service decided that the impending annual celebration of love would be a great time to remind U.S. service members of the importance of safety. And what better way to do that than with a cheeky PSA from your friends at the U.S. Army Combat Readiness Center?
This is good! Department of Defense PSAs can be terrifically boring or egregiously awkward, and there's nothing wrong with a little humor to lighten up an otherwise drab briefing.

And then this happened: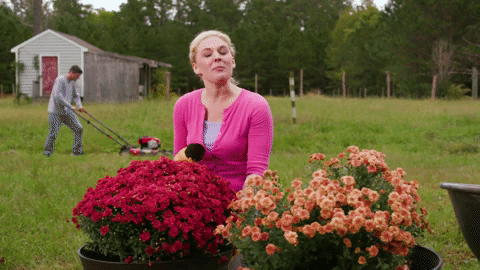 Dafuq?
Setting aside the tired trope of the idiot husband, more than1,650 U.S. troops have lost a limb during the wars in Iraq and Afghanistan since 2001, according to Stars & Stripes. In fact, 2016 was the first year since the start of the Global War on Terror when the U.S. military achieved a combat amputation rate of zero.
Ha ha ha! Stupid husbands!
December 07, 2019 at 11:07 AM
news
Soldiers from the 3d U.S. Infantry Regiment (The Old Guard) hold folded flags before military funeral honors. (U.S. Army/Elizabeth Fraser)
December 07, 2019 at 11:41 AM
news
Joshua Kaleb Watson (Facebook via Business Insider)
Editor's Note: This article originally appeared on Business Insider.
Joshua Kaleb Watson has been identified as one of the victims of a shooting at the Naval Air Station Pensacola, CBS News reported.

The 23-year-old Alabama native and Naval Academy graduate was named to the Academy's prestigious Commandant's and Dean's lists, and also competed on the rifle team, Alabama's WTVY reported.
December 07, 2019 at 10:42 AM
news
The main gate at Naval Air Station Pensacola is seen on Navy Boulevard in Pensacola, Florida, U.S. March 16, 2016. Picture taken March 16, 2016. (U.S. Navy/Patrick Nichols/Handout via Reuters)
Editor's Note: This article by Richard Sisk originally appeared on Military.com, a leading source of news for the military and veteran community.
The Navy pledged Friday to find ways to upgrade security procedures and prevent future attacks following two shootings and a fatal gate runner incident at naval bases in Virginia, Hawaii and Florida in the last week.
Defense Secretary Mark Esper also announced he is "considering several steps to ensure the security of our military installations and the safety of our service members and their families," although he did not give details.
December 06, 2019 at 04:12 PM
news
(U.S. Army/Staff Sgt. Jamarius Fortson)
December 07, 2019 at 11:16 AM
news
A coalition airstrike destroys an ISIS-K fighting position during Afghan Commando offensive operations in Mohmand Valley, Nangarhar province on Feb. 4, 2018. (U.S. Army/Spc. Jacob Krone)
Afghan and Western military officials believe that ISIS is nearing defeat in Afghanistan following a weeks-long assault on the terror group's main bastion in the eastern part of the country, the New York Times reports.