Well, this new Army PSA on household safety took a dark turn
February 14, 2019 at 06:30 AM
popular
Ah yes, Valentine's Day, yet another glorious opportunity to remind the world that even the might American warfighter is no match for household chores.
---
On Tuesday, the official Twitter account of the Defense Visual Information Distribution Service decided that the impending annual celebration of love would be a great time to remind U.S. service members of the importance of safety. And what better way to do that than with a cheeky PSA from your friends at the U.S. Army Combat Readiness Center?
This is good! Department of Defense PSAs can be terrifically boring or egregiously awkward, and there's nothing wrong with a little humor to lighten up an otherwise drab briefing.

And then this happened: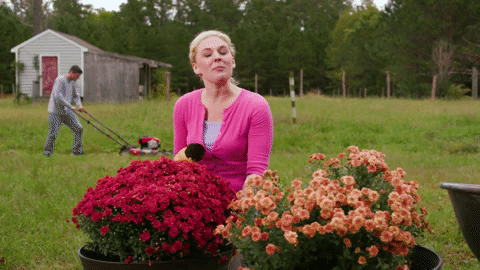 Dafuq?
Setting aside the tired trope of the idiot husband, more than1,650 U.S. troops have lost a limb during the wars in Iraq and Afghanistan since 2001, according to Stars & Stripes. In fact, 2016 was the first year since the start of the Global War on Terror when the U.S. military achieved a combat amputation rate of zero.
Ha ha ha! Stupid husbands!
October 14, 2019 at 02:58 PM
news
The U.S. military's seemingly never-ending mission supporting civil authorities along the southwestern border will last at least another year.
On Sept. 3, Defense Secretary Mark Esper approved a request from the Department of Homeland Security to provide a total of up to 5,500 troops along the border until Sept. 30, 2020, Lt. Gen. Laura Richardson, commander of U.S. Army North, said on Monday.
For U.S. service members who have fought alongside the Kurds, President Donald Trump's decision to approve repositioning U.S. forces in Syria ahead of Turkey's invasion is a naked betrayal of valued allies.
"I am ashamed for the first time in my career," one unnamed special operator told Fox News Jennifer Griffin.
In a Twitter thread that went viral, Griffin wrote the soldier told her the Kurds were continuing to support the United States by guarding tens of thousands of ISIS prisoners even though Turkey had nullified an arrangement under which U.S. and Turkish troops were conducting joint patrols in northeastern Syria to allow the Kurdish People's Protection Units, or YPG, to withdraw.
"The Kurds are sticking by us," the soldier told Griffin. "No other partner I have ever dealt with would stand by us."
October 14, 2019 at 01:38 PM
news
October 14, 2019 at 12:51 PM
news
MOSCOW (Reuters) - Russia announced on Monday it would hold a large test of its Strategic Missile Forces that will see it fire ballistic and cruise missiles from the land, sea and air this week.
The exercise, from Oct. 15-17, will involve around 12,000 military personnel, as well as aircraft, including strategic nuclear bombers, surface ships and submarines, Russia's Ministry of Defense said in a statement.
Glock may have walked away from the U.S. Army's turbulent Modular Handgun System competition licking its wounds, but that doesn't mean other core NATO partners are following the Pentagon's lead when it comes to new sidearms.