The Pentagon has a deserted island near NYC where DARPA runs war games for a massive cyber attack
May 25, 2019 at 08:06 AM
Military Tech
(Defense Advanced Research Projects Agency photo)
Only a few have gone through the extensive background checks needed to access Plum Island, where a secretive branch of the U.S. government runs exercises to prepare for all-out cyber war.
The speck of land in the Long Island Sound, owned by the Department of Homeland Security, is largely deserted. The main attractions are a defunct lighthouse and a center that studies infectious animal diseases.
It is also the perfect setting for the U.S. government to stage mock cyber attacks on the power grid.
---
Every six months, the Defense Advanced Research Projects Agency (DARPA) ferries over experts who work to jumpstart a dead grid while warding off a series of cyber threats.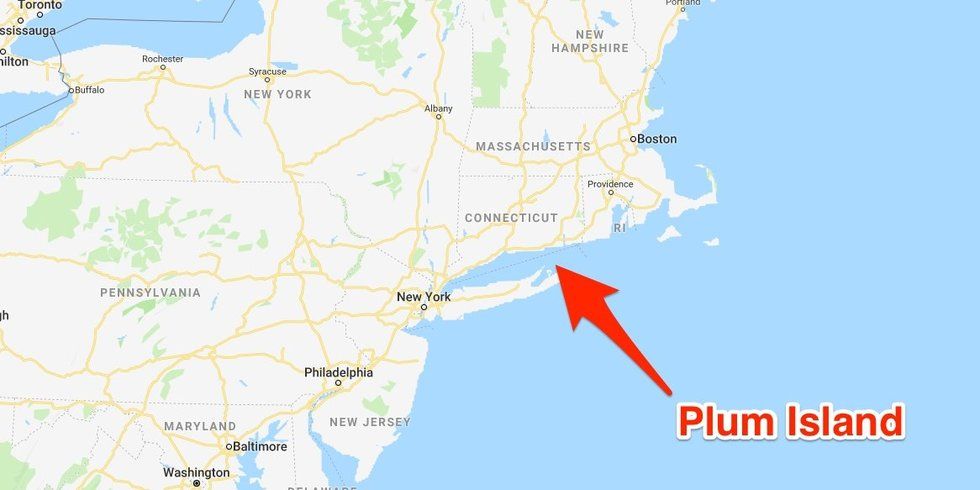 A map showing the location of Plum Island, New York(Google Maps)
The exercise prepares them for a worst case scenario: if hackers succeed in taking the U.S. electric grid offline.
In Ukraine, people have already seen the consequences of such an attack. Hackers plunged thousands of people into darkness when they compromised parts of the electric grid in 2015 and 2016.
The country's security services blamed Russia, which had occupied Crimea shortly before, and would ultimately annex it from Ukraine.
The U.S. has not yet seen an attack on its grid. But the FBI and DHS warned that Russian government hackers have in the past managed to access other critical infrastructure like the energy, nuclear, and manufacturing sectors.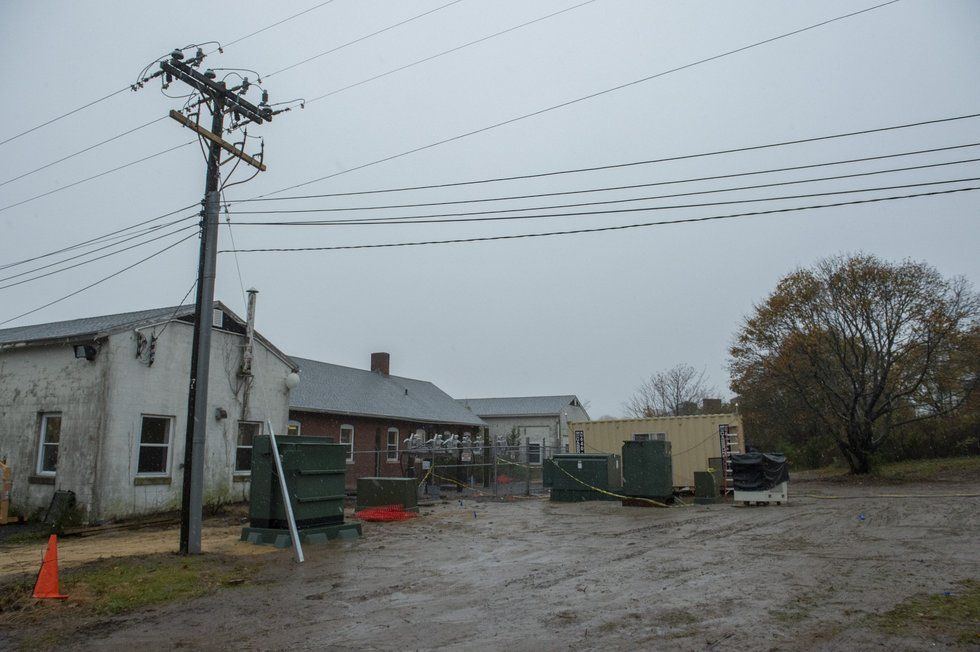 DARPA staged what a cyber attack on the U.S. power grid could look like in November(Defense Advanced Research Projects Agency photo)
Walter Weiss, the program manager overseeing the DARPA exercises, told Business Insider that his team is one of many studying how to defend the grid.
Weiss also sent Business Insider images of the site where DARPA carries out its operations.
"What we do that's different is that we start from the assumption that an attack would be successful," Weiss said.
"What scares us is that once you lose power it's tough to bring it back online... Doing that during a cyber attack is even harder because you can't trust the devices you need to restore power for that grid."
Without electricity, the experts cannot count on light, phone service, or access to the computer networks they need to restart the grid. Their only source of power are old-fashioned generators which need to be refueled constantly.
That means the the specialists cannot focus solely on fighting off cyber attacks, Weiss said, because so much of their focus is taken up with other things.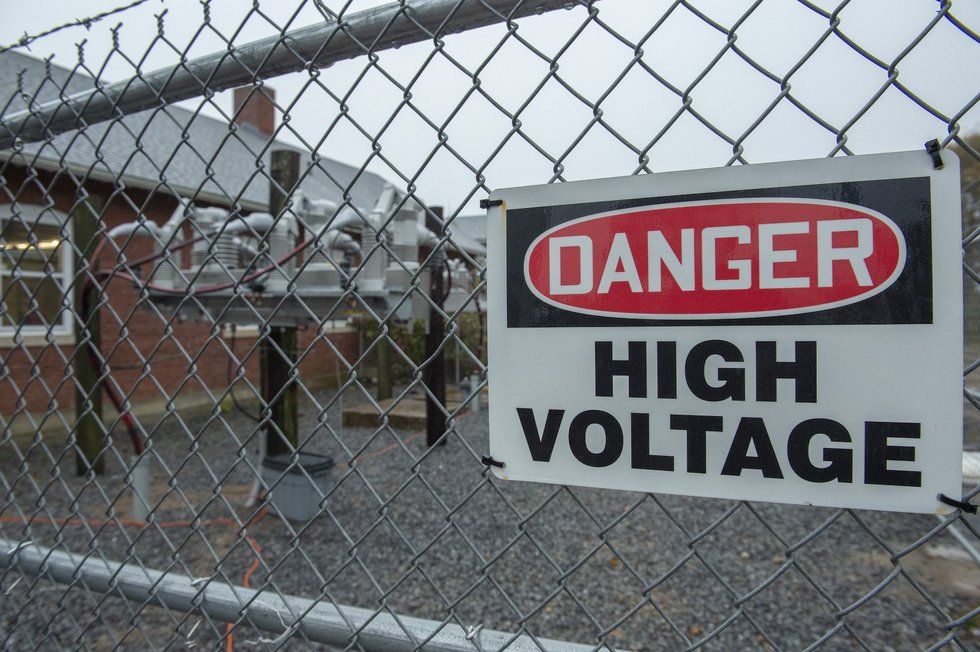 Experts have to jumpstart a dead grid during the exercise.(Defense Advanced Research Projects Agency photo)
Without being able to communicate, the tiniest misstep can set the team back dramatically.
Practicing on Plum Island in particular is useful, Weiss said, because it mimics the isolation that could come with a full-scale cyber attack on the mainland.
"That's something we like about the island: You have what you brought with you," he said.
With the exercise, DARPA hopes to reduce how interdependent the different teams are, because it is so hard to coordinate. The less time they need to waste trying to stay in contact, the quicker they can get power back to a population waiting in darkness.
Especially in a developed country like the United States, every aspect that citizens consider a basic necessity would be affected — from light, to communication, to running water, to transportation.
"I'm trying to think through whose life would still be normal in the US or in England without power," Weiss said. "I'm having a really hard time."
Read more from Business Insider:
WATCH NEXT: The Mew M320 Grenade Launcher Is Bulky Garbage
January 24, 2020 at 12:12 PM
news
U.S. Secretary of Defense Mark Esper speaks during a joint news conference with Japan's Defense Minister Taro Kono at the Pentagon in Washington, U.S., January 14, 2020. (REUTERS/Joshua Roberts)
MIAMI (Reuters) - U.S. Defense Secretary Mark Esper suggested on Thursday he could be ready to start a highly anticipated global force repositioning this year as part of an effort to refocus the Pentagon on challenges from China and Russia.
Esper said he did not want to put a firm timeline on the completion of his so-called "defense-wide review," which is expected to trigger those troop movements.
"If I had to put an end-date (on the review), I want to make sure we are in some type of better posture by the beginning of the next fiscal year," Esper told reporters, referring to the government's calendar year for spending, which begins on Oct. 1. "So I want to move fairly quickly."
January 24, 2020 at 11:51 AM
news
Editor's Note: This article originally appeared on Radio Free Europe/Radio Free Liberty.
A trial for a German-Afghan national suspected of spying for Iranian intelligence is set to commence on January 20 in the city of Koblenz in Germany.

Identified as Abdul Hamid S. according to Germany privacy laws, the 51-year-old former interpreter and adviser for the German armed forces, or Bundeswehr, was arrested a year ago in the Rhineland region of western Germany and accused of providing information to Iranian intelligence for many years.
January 24, 2020 at 11:33 AM
news
Supporters of Iraqi Shi'ite cleric Moqtada al-Sadr carry placards depicting U.S. President Donald Trump at a protest against what they say is U.S. presence and violations in Iraq, duri in Baghdad, Iraq January 24, 2020. (REUTERS/Alaa al-Marjani)
BAGHDAD (Reuters) - Tens of thousands of Iraqis rallied in central Baghdad on Friday calling for the expulsion of U.S. troops, but the protest mostly dissipated after a few hours despite fears of violence following a cleric's call for a "million strong" turnout.
Populist cleric Moqtada al-Sadr convened the march after the U.S. killing of an Iranian general and an Iraqi paramilitary chief in Baghdad this month. His eventual decision to hold it away from a separate anti-government protest camp, and away from the U.S. embassy, looked pivotal in keeping the march peaceful.
World War II veteran and Purple Heart recipient Maj. Bill White, who at 104 is believed to be the oldest living Marine, has received a remarkable outpouring of cards and support from around the world after asking the public for Valentine's Day cards. "It hit me like a ton of bricks. I still can't get over it," he said. (CLIFFORD OTO/THE RECORD)
STOCKTON — Diane Wright opened the door of an apartment at The Oaks at Inglewood, the assisted care facility in Stockton where she is the executive director. Inside, three people busily went through postal trays crammed with envelopes near a table heaped with handmade gifts, military memorabilia, blankets, quilts, candy and the like.
Operation Valentine has generated a remarkable outpouring of support from around the world for retired United States Marine, Maj. Bill White. Earlier this month, a resident at The Oaks, Tony Walker, posted a request on social media to send Valentine's Day cards to the 104-year-old World War II veteran and recipient of the Purple Heart.
Walker believed Maj. White would enjoy adding the cards to his collection of memorabilia. The response has been greater than anyone ever thought possible.
January 24, 2020 at 10:30 AM
news
Editor's Note: This article originally appeared on Radio Free Europe/Radio Free Liberty.
A spokesman for the Taliban has told a Pakistani newspaper that the militant group is hoping to reach an Afghan peace deal with U.S negotiators by the end of January.
The comments by Suhail Shaheen on January 18 to the Dawn newspaper come after negotiators from the Taliban and the United States met for two days of talks in Qatar.