The Pentagon has a deserted island near NYC where DARPA runs war games for a massive cyber attack
May 25, 2019 at 08:06 AM
Military Tech
(Defense Advanced Research Projects Agency photo)
Only a few have gone through the extensive background checks needed to access Plum Island, where a secretive branch of the U.S. government runs exercises to prepare for all-out cyber war.
The speck of land in the Long Island Sound, owned by the Department of Homeland Security, is largely deserted. The main attractions are a defunct lighthouse and a center that studies infectious animal diseases.
It is also the perfect setting for the U.S. government to stage mock cyber attacks on the power grid.
---
Every six months, the Defense Advanced Research Projects Agency (DARPA) ferries over experts who work to jumpstart a dead grid while warding off a series of cyber threats.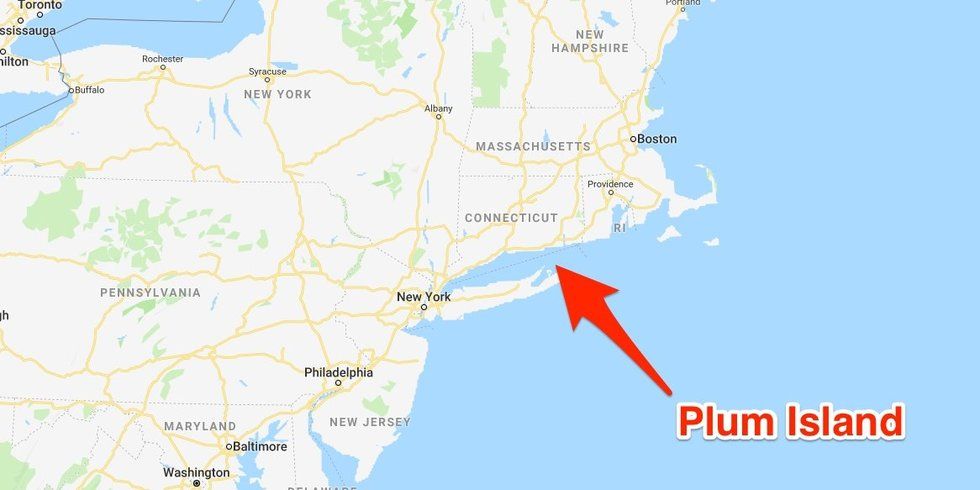 A map showing the location of Plum Island, New York(Google Maps)
The exercise prepares them for a worst case scenario: if hackers succeed in taking the U.S. electric grid offline.
In Ukraine, people have already seen the consequences of such an attack. Hackers plunged thousands of people into darkness when they compromised parts of the electric grid in 2015 and 2016.
The country's security services blamed Russia, which had occupied Crimea shortly before, and would ultimately annex it from Ukraine.
The U.S. has not yet seen an attack on its grid. But the FBI and DHS warned that Russian government hackers have in the past managed to access other critical infrastructure like the energy, nuclear, and manufacturing sectors.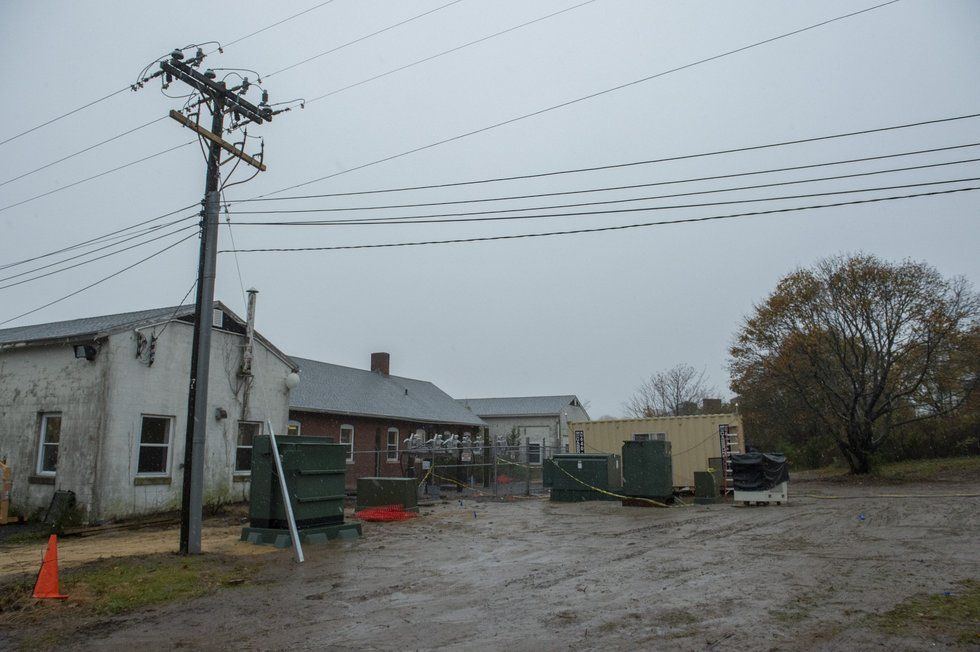 DARPA staged what a cyber attack on the U.S. power grid could look like in November(Defense Advanced Research Projects Agency photo)
Walter Weiss, the program manager overseeing the DARPA exercises, told Business Insider that his team is one of many studying how to defend the grid.
Weiss also sent Business Insider images of the site where DARPA carries out its operations.
"What we do that's different is that we start from the assumption that an attack would be successful," Weiss said.
"What scares us is that once you lose power it's tough to bring it back online... Doing that during a cyber attack is even harder because you can't trust the devices you need to restore power for that grid."
Without electricity, the experts cannot count on light, phone service, or access to the computer networks they need to restart the grid. Their only source of power are old-fashioned generators which need to be refueled constantly.
That means the the specialists cannot focus solely on fighting off cyber attacks, Weiss said, because so much of their focus is taken up with other things.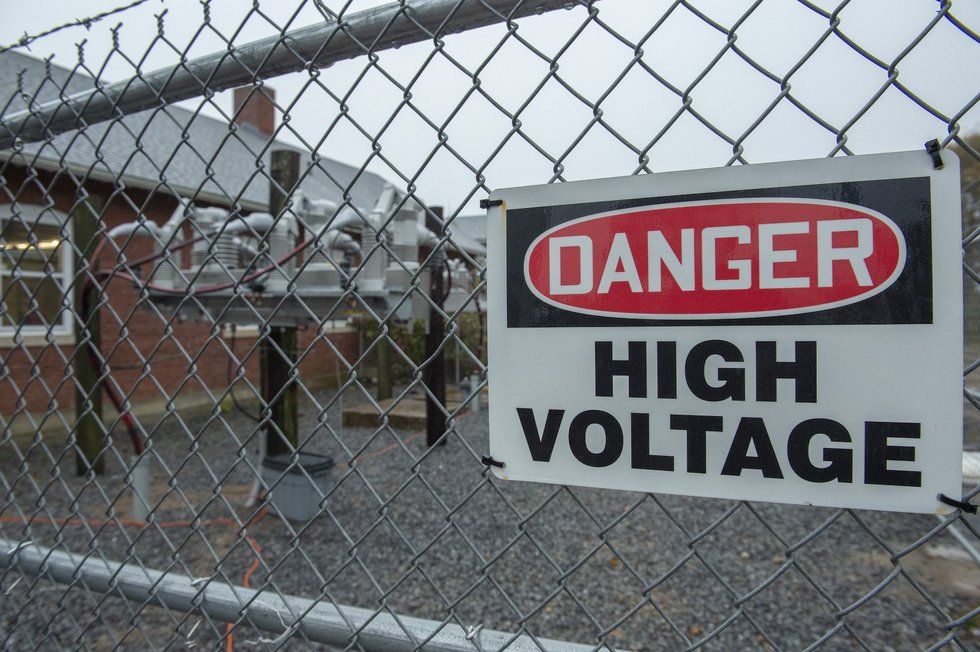 Experts have to jumpstart a dead grid during the exercise.(Defense Advanced Research Projects Agency photo)
Without being able to communicate, the tiniest misstep can set the team back dramatically.
Practicing on Plum Island in particular is useful, Weiss said, because it mimics the isolation that could come with a full-scale cyber attack on the mainland.
"That's something we like about the island: You have what you brought with you," he said.
With the exercise, DARPA hopes to reduce how interdependent the different teams are, because it is so hard to coordinate. The less time they need to waste trying to stay in contact, the quicker they can get power back to a population waiting in darkness.
Especially in a developed country like the United States, every aspect that citizens consider a basic necessity would be affected — from light, to communication, to running water, to transportation.
"I'm trying to think through whose life would still be normal in the US or in England without power," Weiss said. "I'm having a really hard time."
Read more from Business Insider:
WATCH NEXT: The Mew M320 Grenade Launcher Is Bulky Garbage
December 10, 2019 at 06:51 PM
news
(Associated Press/Tom Williams)
Ronny Jackson, the former White House physician and retired Navy rear admiral who had a short run as the nominee for the Department of Veterans Affairs in 2018, now plans to run for a seat in Congress.
December 10, 2019 at 06:26 PM
news
The Pentagon will implement an "operational pause" on the training of foreign students inside the United States as the military undergoes a review of screening procedures, according to senior defense officials.
December 10, 2019 at 06:25 PM
news
In this Nov 24, 2009, file photo, a University of Phoenix billboard is shown in Chandler, Ariz. The University of Phoenix for-profit college and its parent company will pay $50 million and cancel $141 million in student debt to settle allegations of deceptive advertisement brought by the Federal Trade Commission. (AP Photo/Matt York)
WASHINGTON (Reuters) - The University of Phoenix, which is owned by Apollo Education Group, has agreed to pay $191 million to settle charges that it falsely advertised close ties with major U.S. companies that could lead to jobs for students, the Federal Trade Commission said on Tuesday.
The University of Phoenix will pay $50 million to the FTC to return to consumers and cancel $141 million in student debt.
Some of the advertisements targeted military and Hispanic students, the FTC said.
Shane Reynolds, UCF Research Associate demonstrates an AR/VR system to train soldiers and Marines on how to improve their ability to detect improvised explosive devices. (Orlando Sentinel/Ricardo Ramirez Buxeda)
As UCF research associate Shane Reynolds guides his avatar over a virtual minefield using his iPad, small beeps and whistles reveal the location of the scourge of the modern war zone: Improvised Explosive Devices, or IEDs. He must take his time to sweep every last inch of the playing field to make sure his character doesn't miss any of the often-deadly bombs.
Despite his slow pace, Reynolds makes a small misstep and with a kaboom! a bomb blows up his player, graphically scattering body parts.
December 10, 2019 at 05:21 PM
news
US Navy
The Navy has posthumously awarded aviator and aircrewman wings to three sailors killed in last week's shooting at Naval Air Station Pensacola.
"The selfless acts of heroism displayed by these young Sailors the morning of Dec. 6 are nothing short of incredible," Chief of Naval Air Training Rear Adm. Daniel Dwyer said in a statement.