The Pentagon has a deserted island near NYC where DARPA runs war games for a massive cyber attack
May 25, 2019 at 08:06 AM
Military Tech
Only a few have gone through the extensive background checks needed to access Plum Island, where a secretive branch of the U.S. government runs exercises to prepare for all-out cyber war.
The speck of land in the Long Island Sound, owned by the Department of Homeland Security, is largely deserted. The main attractions are a defunct lighthouse and a center that studies infectious animal diseases.
It is also the perfect setting for the U.S. government to stage mock cyber attacks on the power grid.
---
Every six months, the Defense Advanced Research Projects Agency (DARPA) ferries over experts who work to jumpstart a dead grid while warding off a series of cyber threats.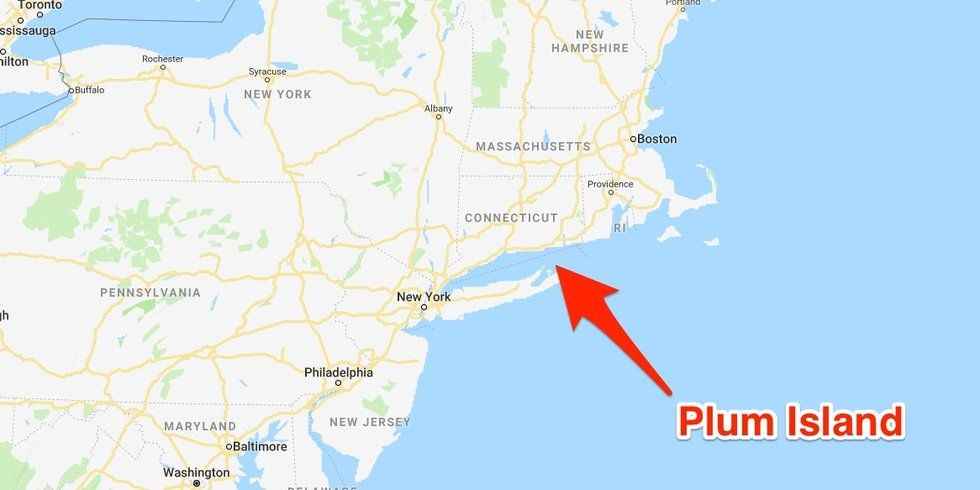 A map showing the location of Plum Island, New York(Google Maps)
The exercise prepares them for a worst case scenario: if hackers succeed in taking the U.S. electric grid offline.
In Ukraine, people have already seen the consequences of such an attack. Hackers plunged thousands of people into darkness when they compromised parts of the electric grid in 2015 and 2016.
The country's security services blamed Russia, which had occupied Crimea shortly before, and would ultimately annex it from Ukraine.
The U.S. has not yet seen an attack on its grid. But the FBI and DHS warned that Russian government hackers have in the past managed to access other critical infrastructure like the energy, nuclear, and manufacturing sectors.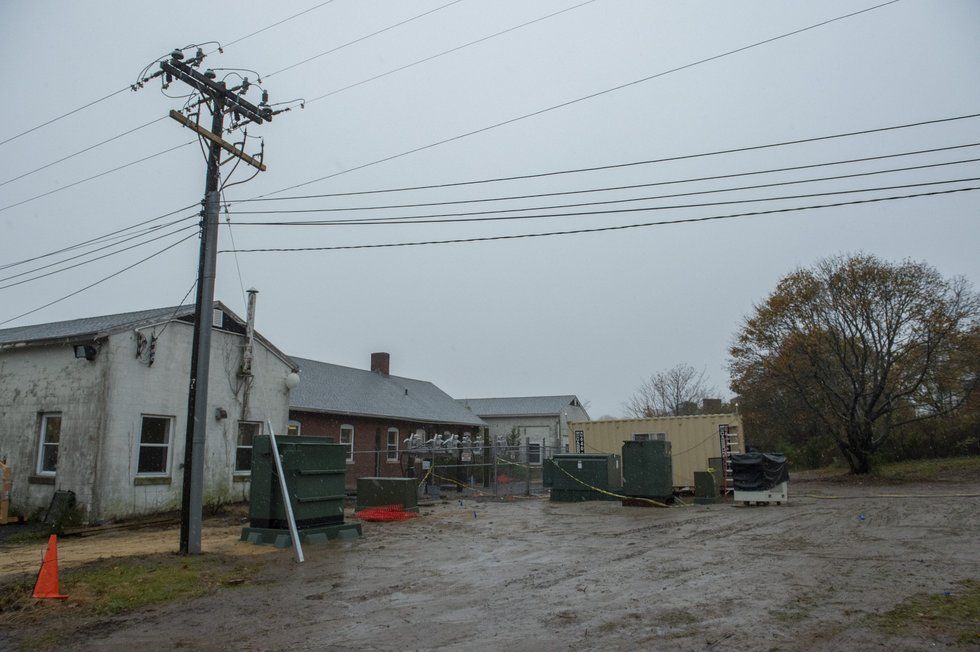 DARPA staged what a cyber attack on the U.S. power grid could look like in November(Defense Advanced Research Projects Agency photo)
Walter Weiss, the program manager overseeing the DARPA exercises, told Business Insider that his team is one of many studying how to defend the grid.
Weiss also sent Business Insider images of the site where DARPA carries out its operations.
"What we do that's different is that we start from the assumption that an attack would be successful," Weiss said.
"What scares us is that once you lose power it's tough to bring it back online... Doing that during a cyber attack is even harder because you can't trust the devices you need to restore power for that grid."
Without electricity, the experts cannot count on light, phone service, or access to the computer networks they need to restart the grid. Their only source of power are old-fashioned generators which need to be refueled constantly.
That means the the specialists cannot focus solely on fighting off cyber attacks, Weiss said, because so much of their focus is taken up with other things.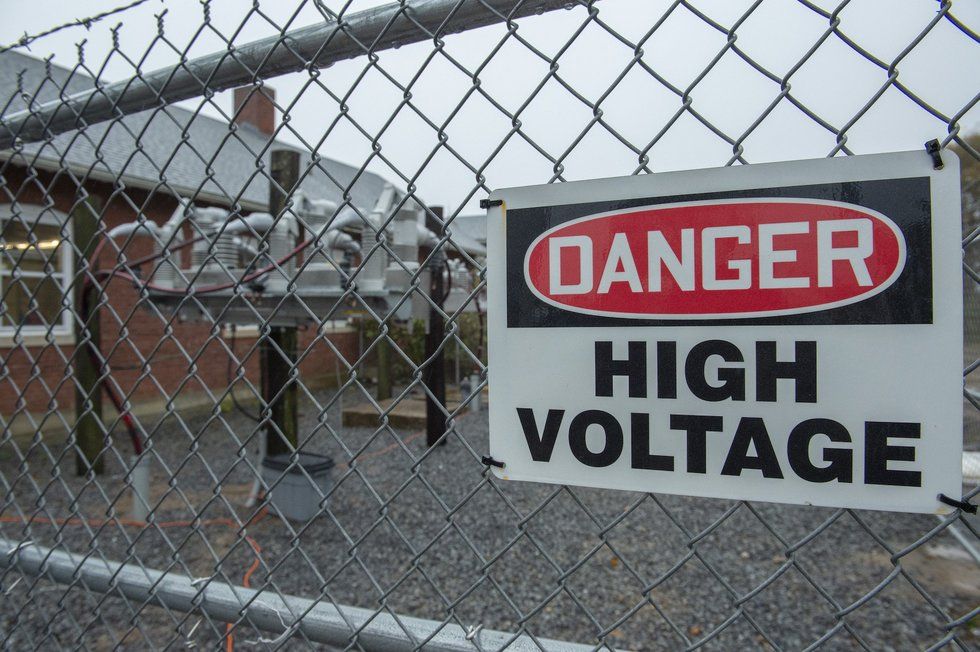 Experts have to jumpstart a dead grid during the exercise.(Defense Advanced Research Projects Agency photo)
Without being able to communicate, the tiniest misstep can set the team back dramatically.
Practicing on Plum Island in particular is useful, Weiss said, because it mimics the isolation that could come with a full-scale cyber attack on the mainland.
"That's something we like about the island: You have what you brought with you," he said.
With the exercise, DARPA hopes to reduce how interdependent the different teams are, because it is so hard to coordinate. The less time they need to waste trying to stay in contact, the quicker they can get power back to a population waiting in darkness.
Especially in a developed country like the United States, every aspect that citizens consider a basic necessity would be affected — from light, to communication, to running water, to transportation.
"I'm trying to think through whose life would still be normal in the US or in England without power," Weiss said. "I'm having a really hard time."
Read more from Business Insider:
WATCH NEXT: The Mew M320 Grenade Launcher Is Bulky Garbage
(Defense Advanced Research Projects Agency photo)
(Courtesy of Jackie Melendrez)
Editor's Note: The following story highlights a veteran at Iron Mountain. Committed to including talented members of the military community in its workplace, Iron Mountain is a client of Hirepurpose, a Task & Purpose sister company. Learn more here.
Jackie Melendrez couldn't be prouder of her husband, her sons, and the fact that she works for the trucking company Iron Mountain. This regional router has been a Mountaineer since 2017, and says the support she receives as a military spouse and mother is unparalleled.
June 20, 2019 at 04:57 PM
news
Photo: U.S. Army
Master Sgt. Larry Hawks, a retired engineer sergeant who served with 3rd Special Forces Group, is being awarded the Distinguished Service Cross on Friday for "valorous actions" in Afghanistan in 2005.
June 20, 2019 at 10:13 AM
news
The Iranians just blasted one of the US military's most sophisticated and expensive drones out of the sky as tensions in the Strait of Hormuz reach the boiling point.
June 20, 2019 at 04:33 PM
news
(Reuters/Lawrence Hurley)
WASHINGTON (Reuters) - A 40-foot-tall (12 meters) cross-shaped war memorial standing on public land in Maryland does not constitute government endorsement of religion, the Supreme Court ruled on Thursday in a decision that leaves unanswered questions about the boundaries of the U.S. Constitution's separation of church and state.
The justices were divided on many of the legal issues but the vote was 7-2 to overturn a lower court ruling that had declared the so-called Peace Cross in Bladensburg unconstitutional in a legal challenge mounted by the American Humanist Association, a group that advocates for secular governance. The concrete cross was erected in 1925 as a memorial to troops killed in World War One.
The ruling made it clear that a long-standing monument in the shape of a Christian cross on public land was permissible but the justices were divided over whether other types of religious displays and symbols on government property would be allowed. Those issues are likely to come before the court in future cases.
June 20, 2019 at 03:03 PM
news
(Associated Press/Facebook)
A relative of the man who opened fire outside downtown Dallas' federal building this week warned the FBI in 2016 that he shouldn't be allowed to buy a gun because he was depressed and suicidal, his mother said Thursday.
Brian Clyde's half-brother called the FBI about his concerns, their mother Nubia Brede Solis said. Clyde was in the Army at the time.
On Monday, Clyde opened fire with an AR-15-style rifle at the Earle Cabell Federal Building. He was fatally shot by federal law enforcement. No one else was seriously injured. His family believes Clyde wanted to be killed.