Get Task & Purpose in your inbox
December 30, 2019 at 06:02 PM
GovX
Why has the tactical backpack become so popular? Is it another example of military tech finding its way into the mainstream, like GPS, duct tape, and canned food? Tactical backpacks have grown in popularity, increasingly replacing standard book bags, hefty luggage, and briefcases. So what makes a backpack tactical and what's the right one for you? We'll get into the details and choose our favorites, so if you're looking for a tactical backpack to add to your loadout, you've come to the right place.
So, what is a tactical backpack?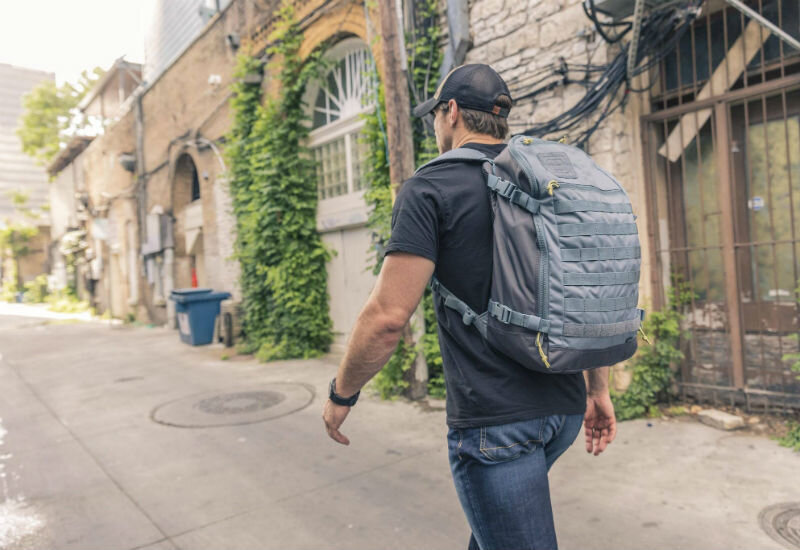 Durability is the first defining attribute of a tactical backpack. You'll find high-end fabrics like Cordura and ballistic nylon in any such backpack worthy of the title. Cordura and similar fabrics have high tensile strength fibers that withstand long term wear. You can stuff your bag to the stretching point, expose it to the elements, scuff it, scrape it, toss it in your car and move about your world without fear of damaging it. They're designed to stand up to abuse.
Another identifying feature of a tactical backpack is the militaristic look and feel of it. The appearance of things like MOLLE webbing (we'll get into exactly what that is later), Velcro patch zones, and tactical colors like black, desert tan, OD green, and of course, camo are dead giveaways that you're looking at a tactical backpack.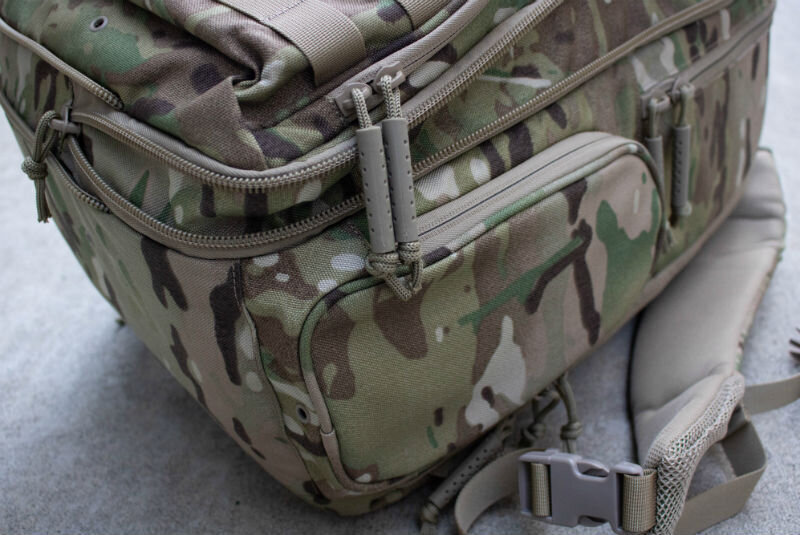 The Propper Expandable Backpack features military camo and durable zippered compartments.
And finally, many tactical backpacks include dedicated compartments for hydration bladders. After all, the tactical backpack was built for warfighters, and those folks tend to get thirsty while doing the work of American badasses.
Generally speaking, if a backpack looks like something you'd see in a war zone, it's probably a tactical backpack. But that doesn't mean all tactical backpacks are built alike. Let's get into the reasons why you should add one to your personal loadout.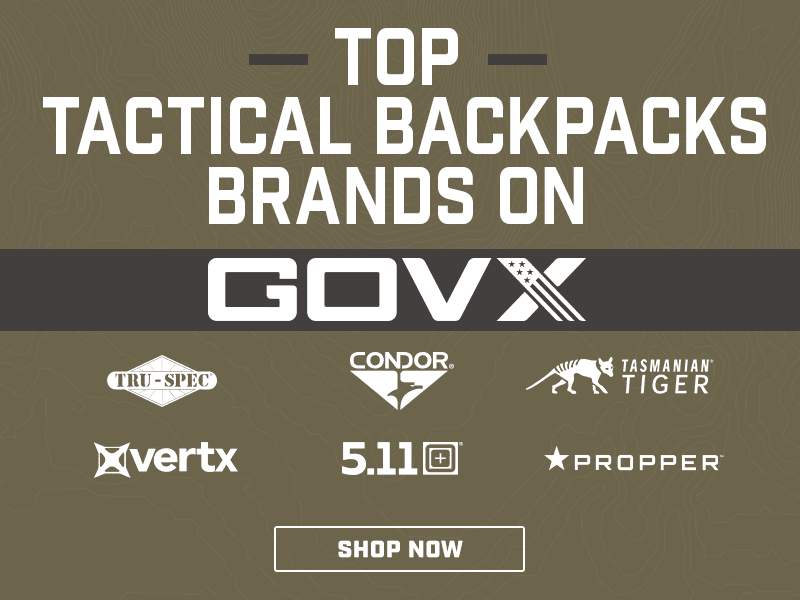 What should you use a tactical backpack for?
The answer to this is pretty simple: Use a tactical backpack for carrying stuff from here to there. The days of the American man earning his 9 to 5 wage accompanied by a well-worn leather briefcase are officially dead, and the tactical backpack killed them. If you're headed to work—whether it's to a police station, military base, fire house, or just an office job like the rest of us schmucks—you're probably carrying everything you need in a backpack.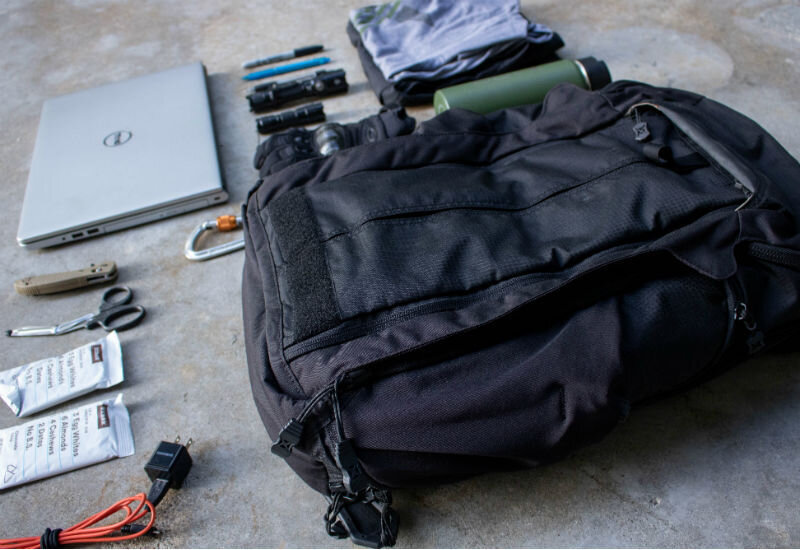 Tactical backpacks have grown in popularity because of their ease of use and tough construction. Whereas a standard book bag might fall apart within a couple years of use, a tactical backpack will stand up to whatever you throw at it. A regular backpack may come with enough pockets for your daily commute, but a tactical backpack will have more room, allowing you to run more errands, carry more stuff, and extend your personal range.
Then there's the customization afforded to you by way of the MOLLE exterior. The US military sure loves their acronyms—MOLLE stands for Modular Lightweight Load-carrying Equipment. MOLLE interacts with PALS (here we go again), which stands for Pouch Attachment Ladder System, meaning you can customize your tactical backpack with attachments like first-aid pouches, magazine pouches, and more. An additional benefit of MOLLE webbing is easy access to basic gear like pens and knives which you can stow on the exterior.
Using a tactical backpack for everyday missions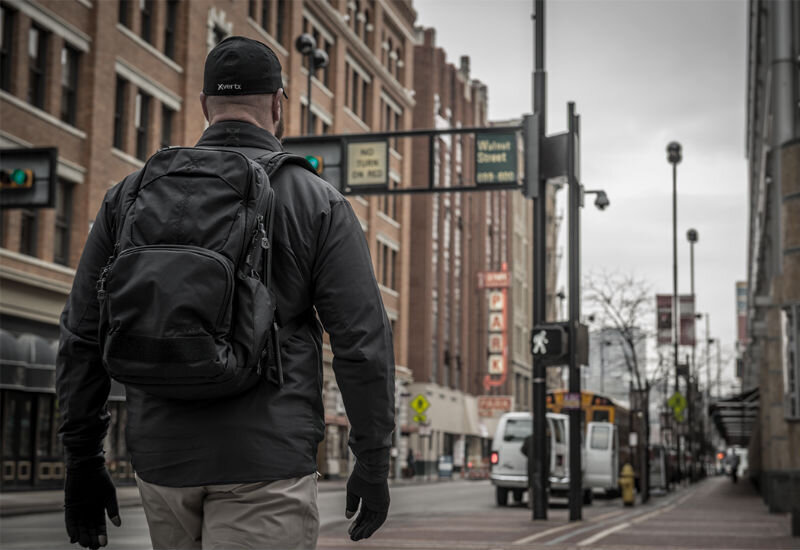 For a reliable every-day tactical backpack, we recommend Propper's Expandable Backpack. It's got plenty of room for all your stuff for daily back-and-forths, including a laptop sleeve, side compartments for water bottles, and a soft-touch compartment for valuables like sunglasses. But if you need to run errands or travel farther, unzip two extra inches of expandable storage space in the main compartment so you can carry even more.
If you'd rather have the functionality of a tactical backpack without the overt look of one, go for the lower profile Gamut 2.0 from Vertx. It doesn't have the MOLLE webbing, but its thoughtful storage features make it an ideal commuter bag with a tactical edge. The back panel can be quickly opened with the Rapid Access pull tab, revealing a Velcro zoned pocket for a holstered handgun plus spare mags. And under that, there's a sleeve that fits a plate of body armor. It's a bag with hidden talents.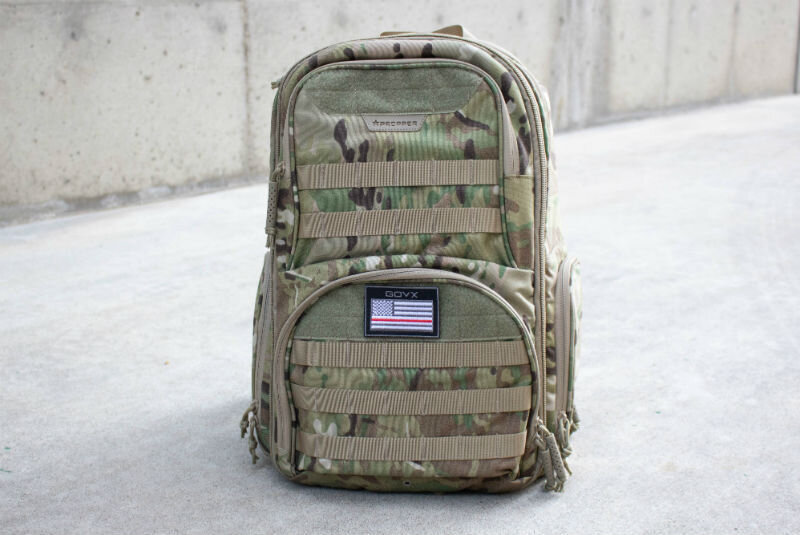 The Propper Expandable Backpack opens up two more inches for more storage space.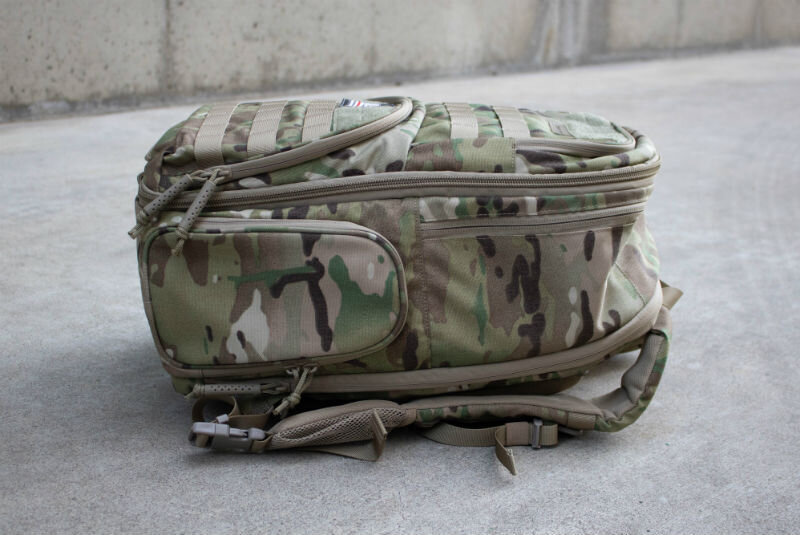 Seen here in compact mode ...
... and expanded mode.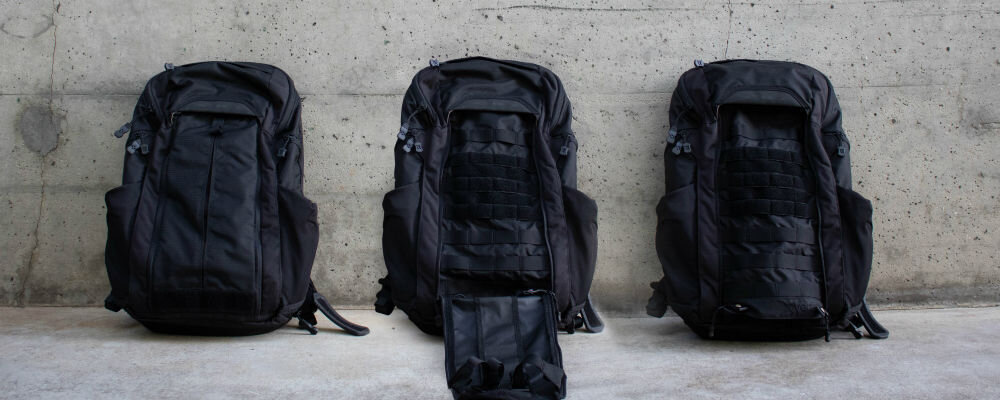 The Vertx Gamut 2.0 can transform from low profile to tactical in seconds.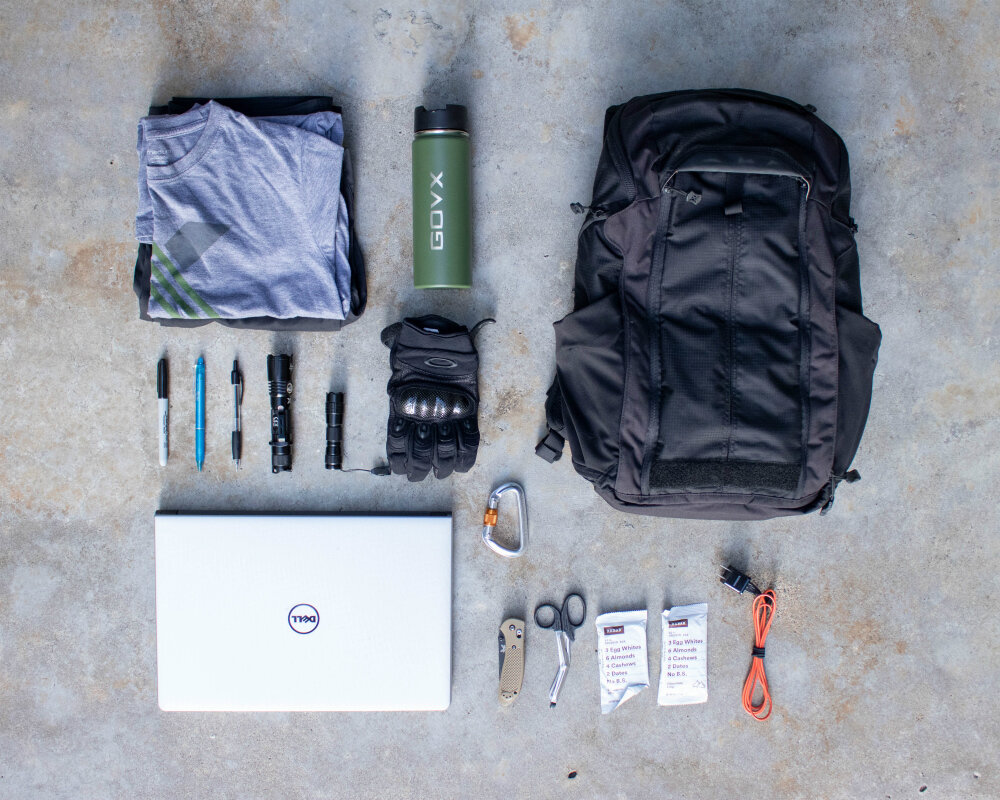 A bag with hidden talents, the Vertx Gamut 2.0 is an ideal choice for the EDC lifestyle.


MORE EVERY DAY TACTICAL BACKPACKS WE RECOMMEND ...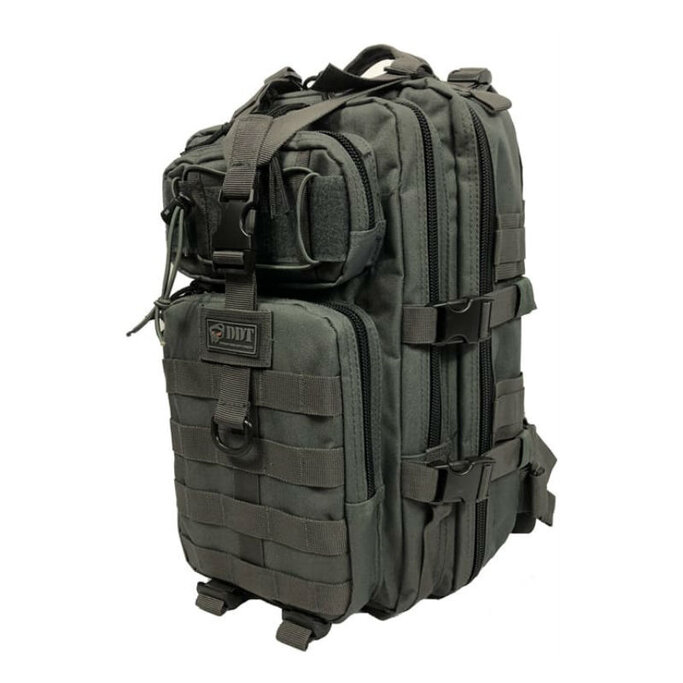 DDT – Anti-Venom 24-Hour Assault Pack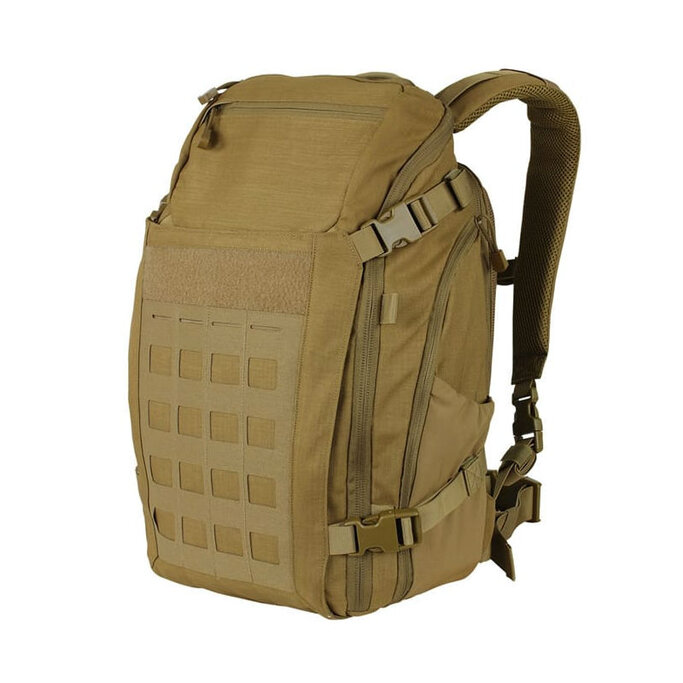 Condor Outdoor – Solveig Pack Gen II
Using a tactical backpack in the great outdoors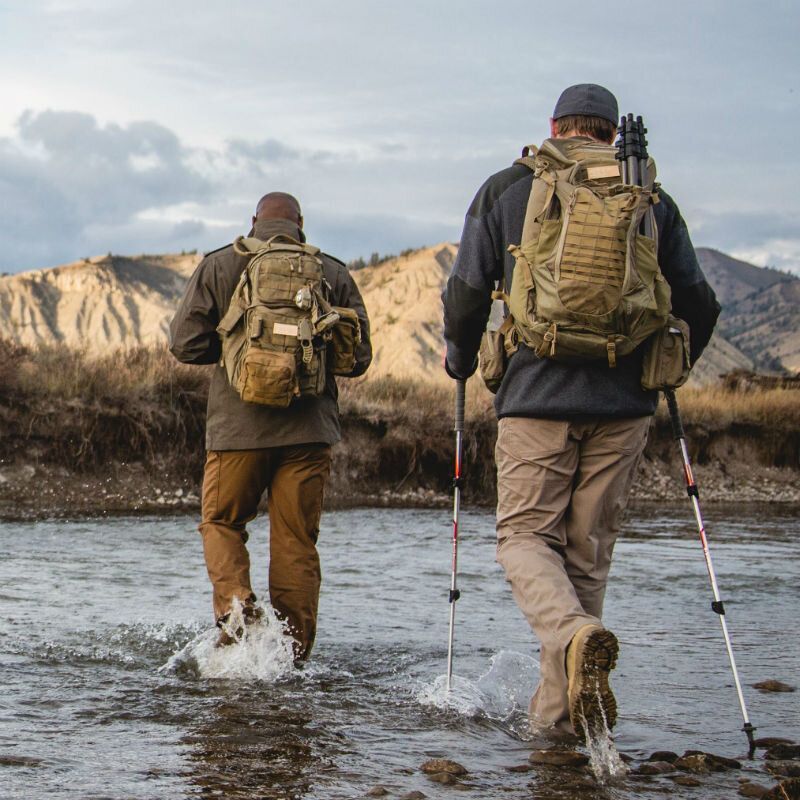 Tactical backpacks are ideal for long-distance hiking and hauling plenty of gear to a backcountry campsite. Make sure you choose one with a bladder compartment so you can stay hydrated out on the trail. A good rule of thumb for hiking is to bring a half liter for every hour you plan to be on the trail. So a standard 2-liter bladder—found in any Camelbak—should earn you four hours of happy, hydrated hiking.
As far as packing goes, the modularity of many bags means you can move the contents around to account for weight. Like we talked about above, the exterior MOLLE webbing allows you to stow useful gear like knives or gloves or hiking poles on the outside for easy access.
Most tactical backpacks are weather resistant, but no bag does a better job at shrugging off rain than the TruSpec Elite 3-Day Backpack, which features an attached rain fly that you can deploy over the pack for extra defense in inclement weather.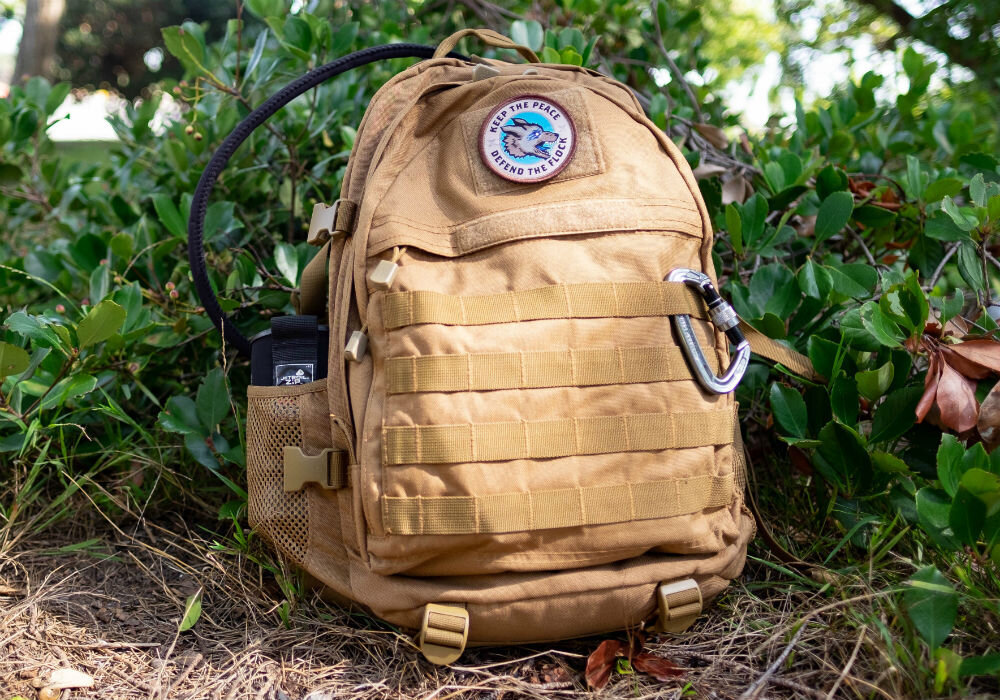 The Tru-Spec Elite 3-Day Backpack is an ideal outdoorsman's bag.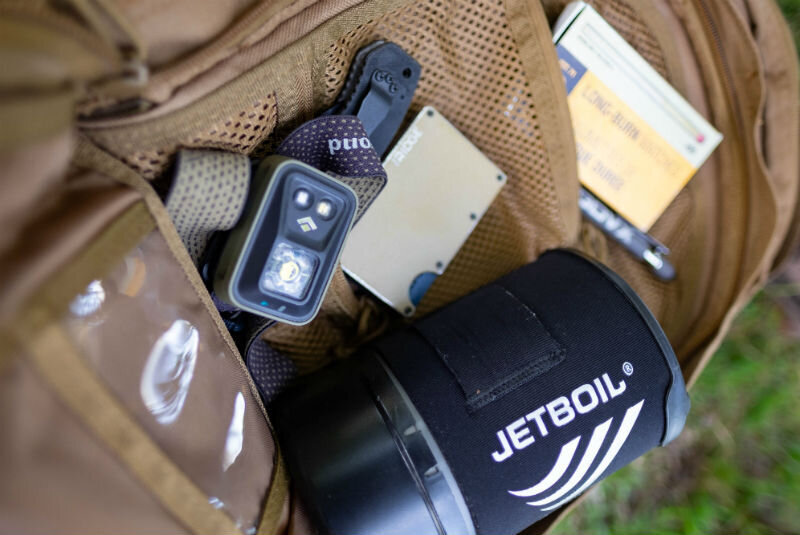 Plenty of storage for backpacking gear.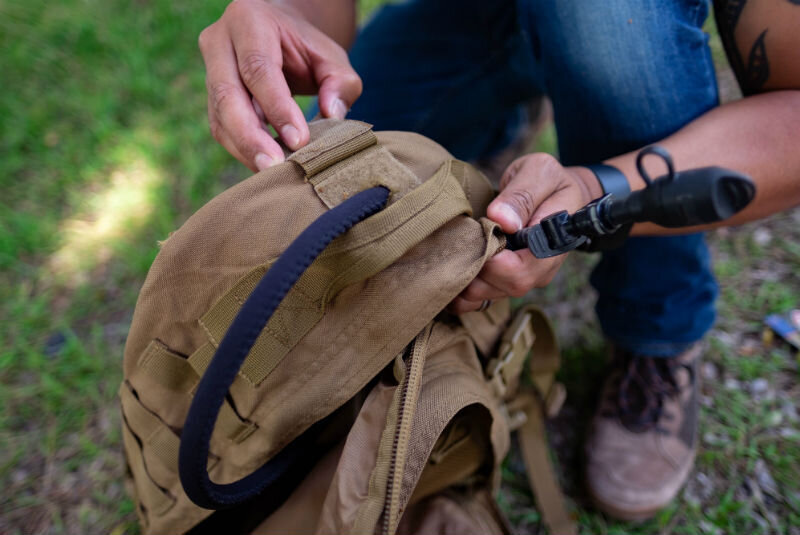 The antenna port doubles as a hydration tube port.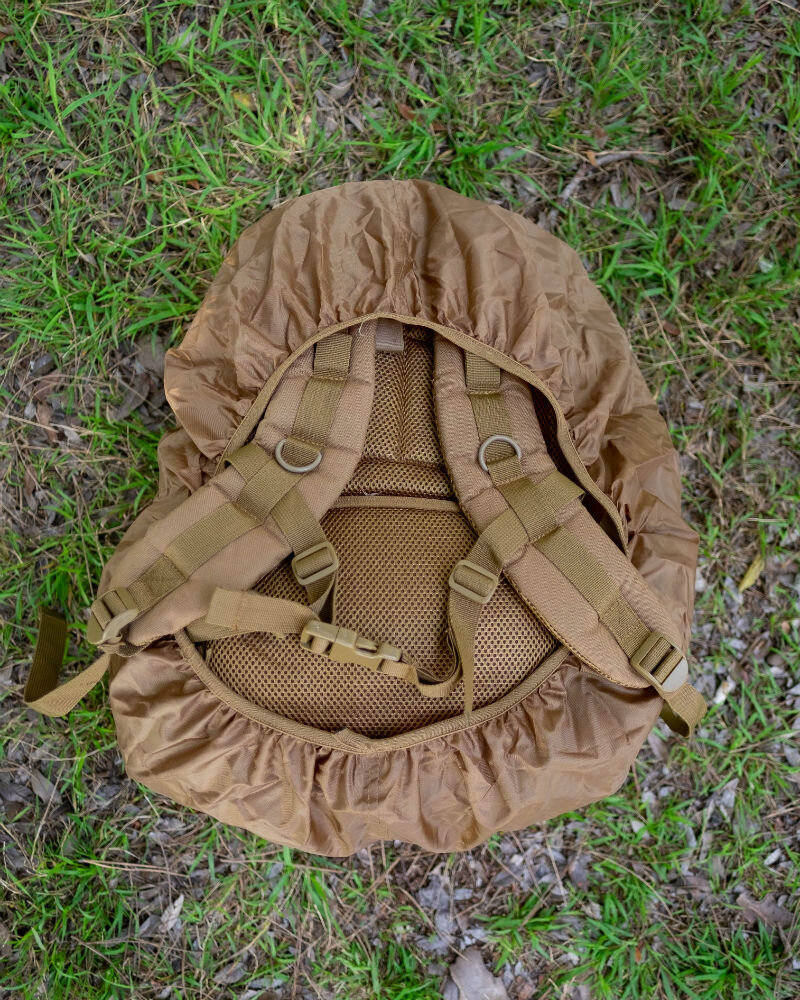 Need protection from the elements? Pull out the included rainfly and cover up during downpours..
MORE OUTDOOR TACTICAL BACKPACKS WE RECOMMEND ...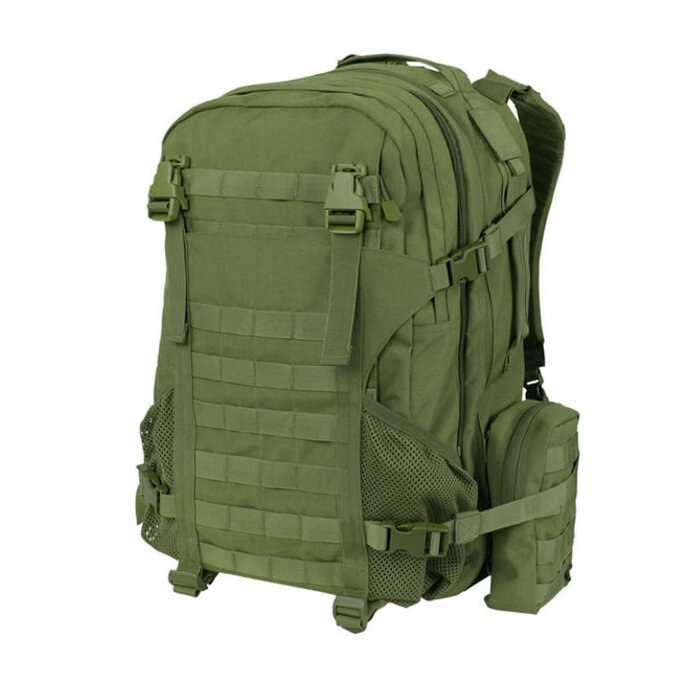 Condor Outdoor – Orion Assault Pack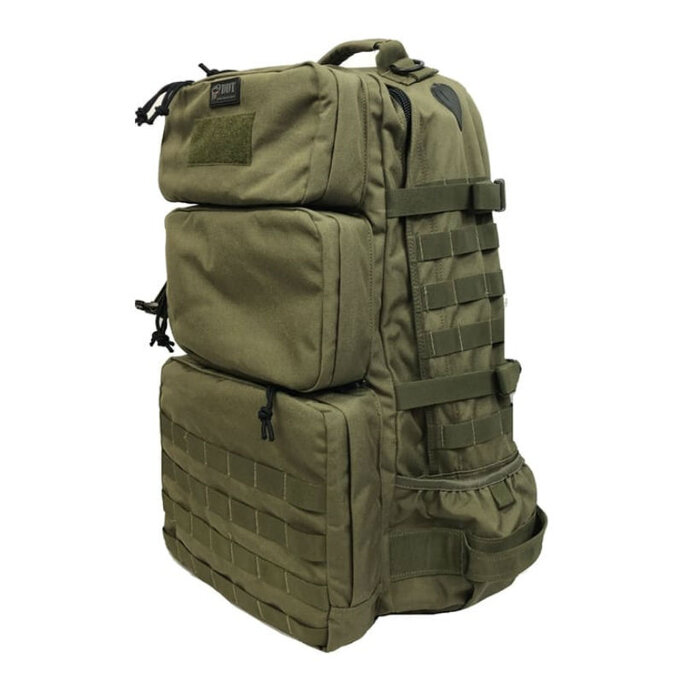 DDT – Azimuth 72-Hour Tactical Hiking Pack


Using a tactical backpack as your bug-out bag … or bags.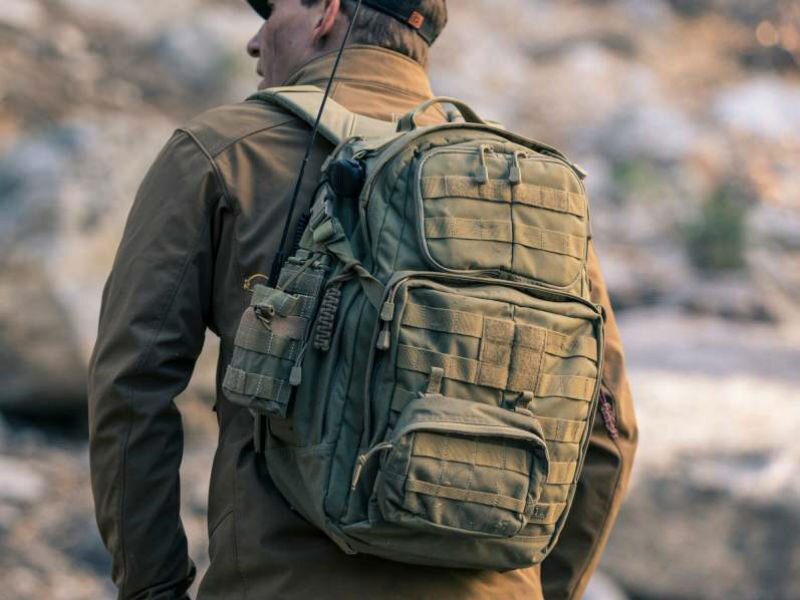 Every well-prepared American should have an emergency bug-out bag stocked and ready to go at a moment's notice. Many of you reading this probably already have one in your garage, one in your car, one in your attic, and one tucked away in a secret location like Ron Swanson.
Portability is the first standard a bug-out bag must satisfy. Tactical backpacks have this covered. Built to be easily worn over both shoulders, it allows you to move swiftly away from danger and travel long distances on foot if necessary, plus it frees your hands up to deal with whatever dicey situations you might find yourself in.
Like your outdoor bag, your bug-out bag should also contain a hydration bladder. It also doesn't hurt to throw in some extra water bottles, or if you're planning to really get off the grid, add a water purification system to your pack so you can drink from natural water sources.
In a particularly apocalyptic situation—like one where society breaks down and regular folk turn against each other—you'll want to pack a weapon. What you pack is entirely up to you, but many preppers like to stock go-bags with compact handguns and a few spare mags. On top of that, adding a reliable knife to the bag is a good last-resort personal defense weapon.
Lastly, pack the basics: Add some freeze dried meals (we recommend Wise Company), some energy bars, a spare change of clothes, a first aid kit, matches, a flashlight, and your go-bag is good to go.
Adding all this gear requires a backpack big enough, tough enough, and versatile enough to handle it all. You can't go wrong with 5.11 Tactical's RUSH72. With 55 liters of storage and covered in MOLLE webbing, It's a bag built for worst-case scenarios. Its ample storage offers real estate for packing emergency supplies inside and affixing gear to the exterior. Multiple pockets keep your supplies organized instead of all lumped together, giving you quick access to whatever you need. The shoulder straps are heavily padded, and the clinching waist strap secures the bag and redistributes its weight so you can travel longer without getting too fatigued.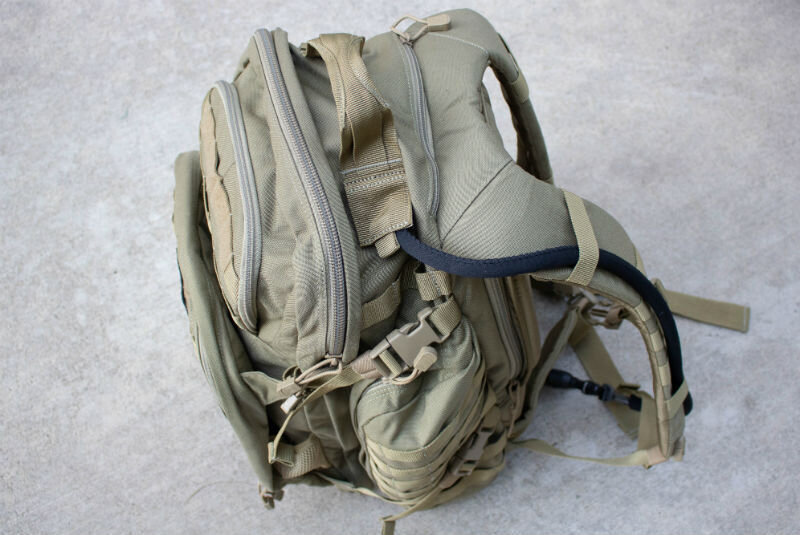 Stuff the 5.11 Tactical RUSH72 full of emergency supplies and make it your bug-out bag.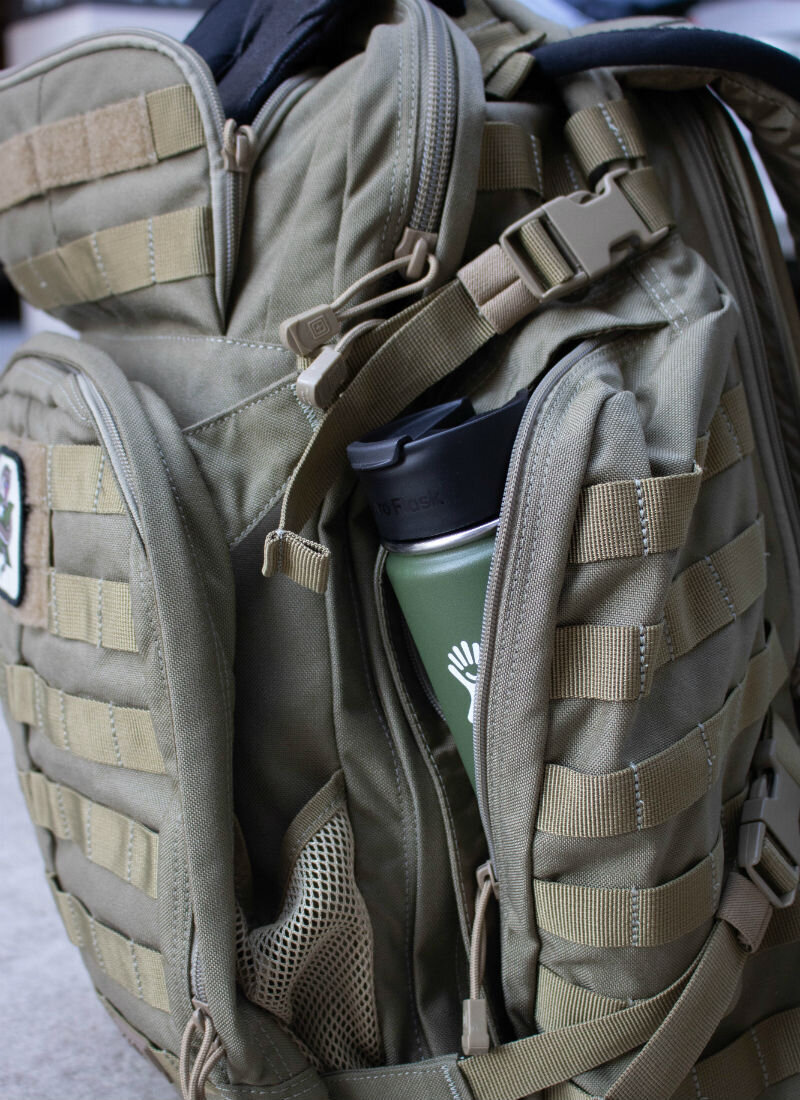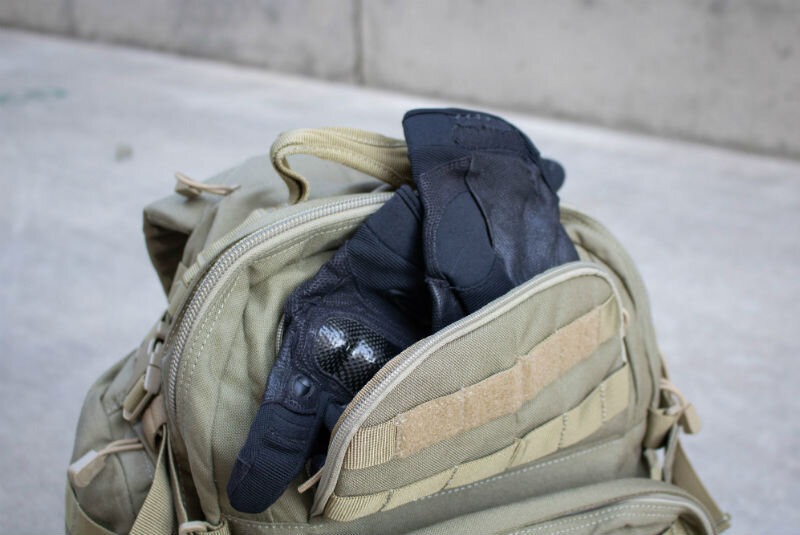 MORE BUG-OUT BAGS WE RECOMMEND ...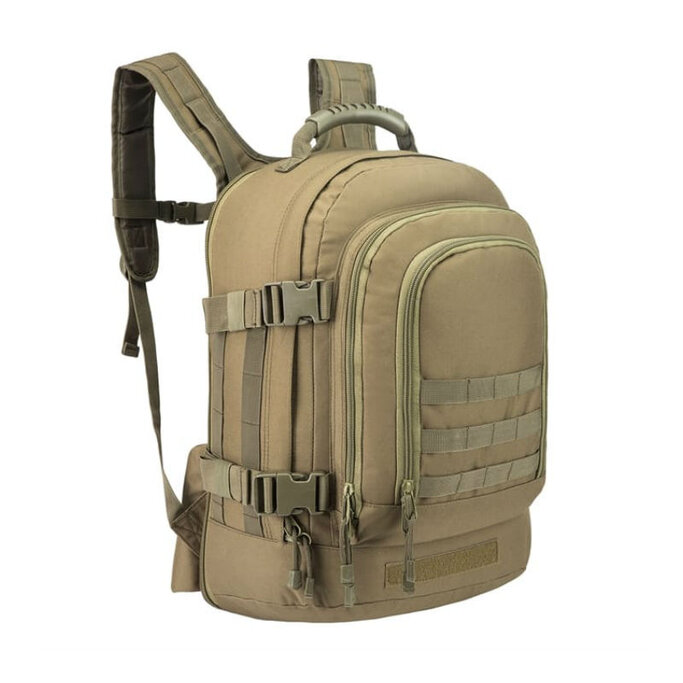 GovX – R.F.A. 72-Hour Escape Pack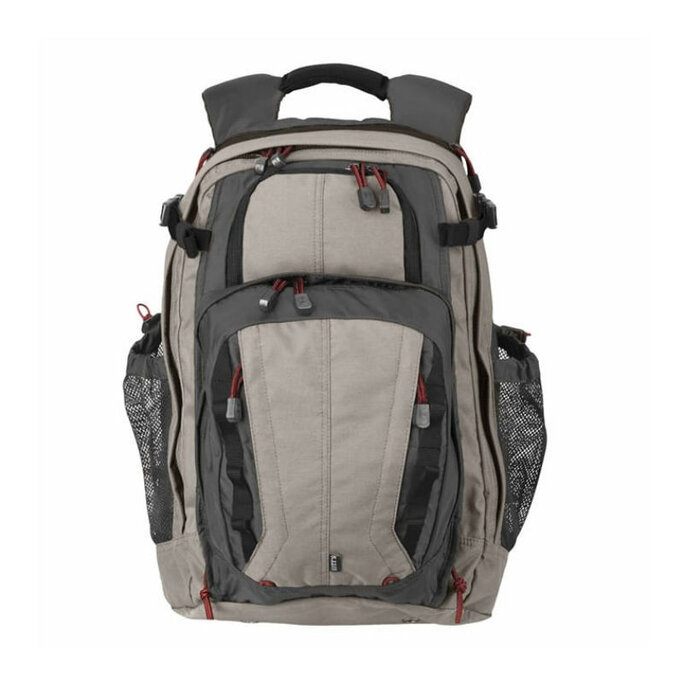 5.11 Tactical – COVRT18 25L Backpack
Using a tactical backpack on deployments
These are the Cadillacs of tactical backpacks. The long haulers. The big boy bags. If you're headed out on deployment (whether it's an actual military deployment or weeks spent traveling overseas), consider one of these oversized backpacks to transport all your clothing, personal gadgets, books, gear, and anything else you can think of.
With an insane 4270 cubic inches—70 liters of combined storage with all three compartments attached—the Snugpak Rocket Pack is our top choice for a deployment tactical backpack. It's a beast. You can also use it as a day pack at your chosen destination by removing the two side bags and wearing only the main compartment. One reviewer wrote how it could pack 80 pounds easily, and he even managed to fit his body armor and helmet with room to spare.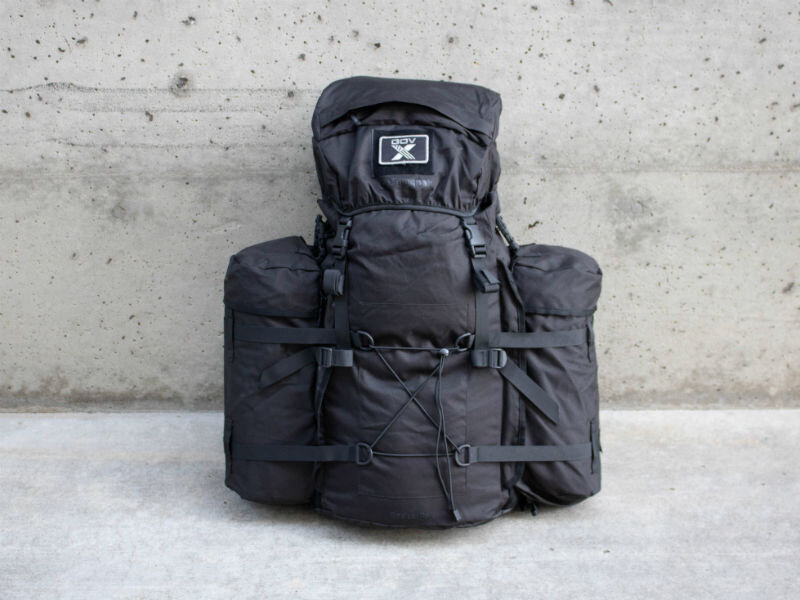 With 2440 cubich inches of stroage space, the Snugpak Rocket Pak shows how useful it can be as a deployment bag.
The side pockets are removable if you need to shed some weight.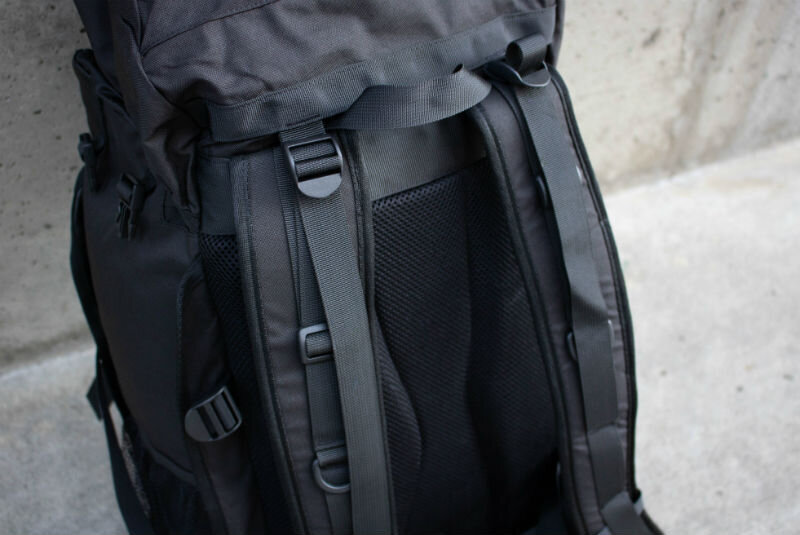 Back panel system is heavily padded and air permeable.
MORE DEPLOYMENT BACKPACKS WE RECOMMEND ...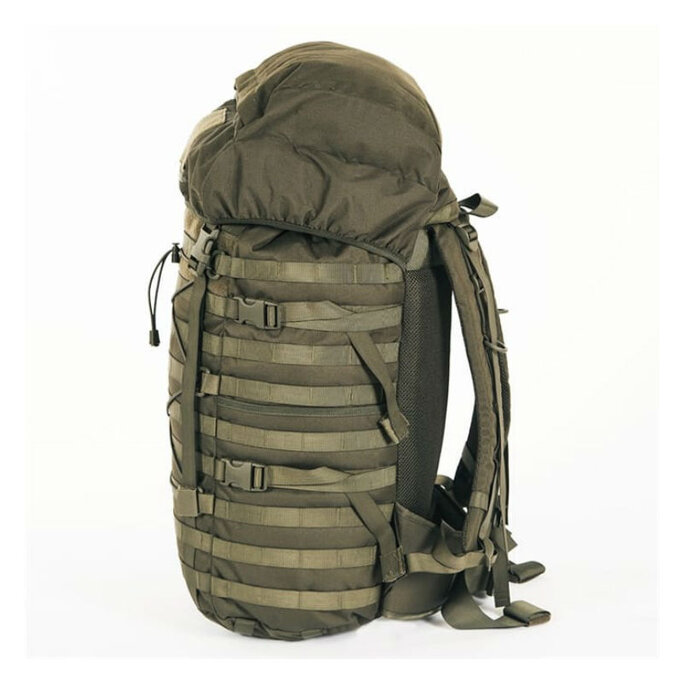 Fox Tactical – Large A.L.I.C.E. Field Pack
Choose what works for you
There's no single example of the best tactical backpack ever made—only the best backpack for you. If you're a uniformed professional in need of a duty-specific bag like a law enforcement backpack, choosing one of these is standard operating procedure. If you're a weekend adventurer who wants a little more "tacti-cool" in your hiking game, a tactical backpack works just as well as most dedicated outdoor recreation bags.
If you're just a regular American with a day-to-day job, we can recommend a tactical backpack for you too.
Ditch the briefcase, already.
Get your tactical backpacks military discountsright here on GovX and find the right bag for your personal mission.
This post was sponsored by GovX.

November 05, 2019 at 10:26 AM
GovX
When was the last time you had a great massage? And, who wouldn't want that every day?
Introducing the Theragun - the G3PRO Percussive Therapy Device. As an avid athlete and also parent of two 60 pound kids who frequently fall asleep in the car on the way home at night and need to be carried up two flights of stairs, my body always hurts. I was ecstatic to try the Theragun and also slightly skeptical. Could it really "activate muscles fast?" Would it live up to the hype as the "Most advanced deep tissue massage device to effectively relieve muscle tension, soreness & pain?"
Um, yes.
Yes it would.
Holy hell, this thing is the Jaguar of massagers.
Its lightweight, compact and effective design was just as good as a professional massage, without the anxiety of flipping over knowing that your time is halfway done.
The stats:
Pain
2,400 RPMs for pain relief
Delivers up to 60 lbs of pressure for deep muscle treatment
16mm of amplitude allows for deeper muscle treatment
2-speed functionality: Standard speed for deep treatment, and light speed for sensitive, sore areas
Promotes overall range of motion
6 precisely-engineered antimicrobial PRO attachments included to target specific body parts
Fitness
Total body recovery in 15 minutes
Reach 90% of the body with the rotating arm and ergonomic hand for full body recovery
Accelerate warmup and recovery by targeting each muscle group for 15 seconds
Target each muscle group for 2 minutes to decrease post-workout soreness
Prevents and breaks up adhesions
Improves muscle coordination and mobility to prevent injury
Wellness
Natural, pill-free pain relief
Relieves muscle spasms and replenishes energy through more hydrated muscles
Better sleep
Promotes better posture and body awareness
Relieves body soreness from travel and jetlag
Replaces stretching in your daily routine
Designed with sound in mind
Our proprietary gear box has been newly designed to muffle the G3PRO's powerful motor, resulting in a 50% decrease in sound.
What's included
G3PRO
Travel Case 2x Lithium-ion Batteries
Attachment Pouch Lithium-ion Battery Charger
Includes 2 interchangeable batteries for continuous run time
Attachments
Dampener Tender areas or near bones
Large Ball Large muscle groups
Standard Ball Overall use
Wedge For scraping, shoulder blades or IT bands
Thumb Lower back and trigger point therapy
Cone Pinpoint muscle treatment
Function
Amplitude 16 mm
Stall Force 60 lbs
Frequency 1750 & 2400 RPMs
Construction
Frame Professional grade plastic composite
Internals Industrial grade Japanese motor
Battery
Battery Life 75 minutes per battery, (two batteries included for continuous battery life)
Type 2x Samsung Lithium-ion 4 cell, 2.5 amp
Measurements
Weight 2.90 lbs
Dimensions 257 mm x 205 mm x 68mm
Price point
I have to say, I balked a little bit at the price, but the GovX offer is the best you'll find. And, it's easy to justify once you recognize you can get exactly three professional massages for the cost of the Theragun, which, with their awesome warranty, will last for years.
The truth
With different attachments, you get different levels of pressure and varied impact. I used the cone attachment to target that fun area where your calf muscle attaches. I used the standard attachment for the insoles of my feet. The wedge attachment was awesome on my shoulders. The triangle handle made it easy to reach my lower back which generally feels like I've been hit by a car. Every attachment, every feature made it feel like I was getting a professional level massage.
The best part? My kids thought it was a super fun treat to let them "play with it" by giving me a back massage. Sweet little suckers. But after all those trips up the stairs, they owe me.
This post was sponsored by
GovX.
October 24, 2019 at 06:04 PM
GovX
Sure, your days at the pool or the beach might be over for the season, but the Yeti Tundra 65 Hard Cooler is an all-weather, year-round, badass piece of equipment that you need in your life, stat.
Full disclosure: I loved the look of the Yeti long before I was asked to review it. It's *slightly* hard to be objective in a review going into it knowing you're about to test out the Mercedes of coolers. I channeled all of my inner skepticism in hopes that it wouldn't live up to the hype.
But. It. Did.
The basics:
The Tundra 65 is Yeti's most versatile cooler. According to Yeti, their Tundra Coolers were born out of frustration. From their website, "We were tired of cooler lids bowing when we used them as a casting platform and leaking because they couldn't hold ice on triple-digit days. We needed something better — so we created one. The Tundra 65 Hard Cooler is designed with the wild in mind. It's why they're bear-resistant."
Me? I just wanted it to keep my food and drinks cold.
And, oh, did it.
First of all, the cooler can hold 42 cans of beer using a 2:1 drink to ice ratio which made me very popular at the tailgate I attended using it . I did a nice hybrid of all the drinks and ribs and I was ecstatic that everything stayed cold and the ice stayed frozen. There's nothing worse than reaching into a cooler full of tepid water where ice and hope used to be.
FATWALL DESIGN - Extra-thick walls hold up to two inches of insulation for unmatched ice retention.
PERMAFROST INSULATION - Pressure-injected commercial-grade polyurethane foam in the walls and lid makes sure your ice stays ice.
ROTOMOLDED CONSTRUCTION - Makes it armored to the core and virtually indestructible.
Dimensions:
Outside - 17 1/4" x 16" x 30 5/8"
Inside - 105/8" x 11 1/8" x 23 1/8"
Empty Weight - 29 lbs
Capacity - 42 cans or 52 lbs of ice
Additional features:
T-REX LID LATCHES - Heavy-duty rubber latches are made with patented technology so you'll never see another busted latch.
ANCHORPOINT TIE-DOWN SLOTS - Molded tie-down slots for easy mounting to your boat, trailer, or truck bed.
NEVERFAIL HINGE SYSTEM - Two hinge pins and interlocking design prevent the hinge from ever breaking.
INTERLOCK LID SYSTEM - Creates a form-fitting barrier against the heat.
COLDLOCK GASKET - A freezer-quality gasket circles the length of the lid to block out the heat and lock in the cold.
LIPGRIP HANDLES - Stay out of the way and make carrying your catch seem less of a chore.
DOUBLEHAUL HANDLES - Military-grade polyester rope for extra durability.
VORTEX DRAIN SYSTEM - Leakproof, rugged, and designed for quick and easy draining.
BEARFOOT NON-SLIP FEET - Prevent sliding to keep your YETI in place.
Style:
Simply put, this cooler is sexy. With color options of white, seafoam green or desert tan, you can't go wrong. Seafoam green is my fave but you do you.
Price:
The price tag on the Tundra 65 is a little hefty (as is a 29 pound empty cooler…), but as one five-star reviewer said, "We could all use a little more exercise." Stretch your wallet a little bit; this is one splurge that comes with a five year warranty and zero buyer's remorse.
This post was sponsored by GovX.
Photo courtesy of GovX
Building a weapon is like painting the Sistine Chapel. It should be your masterpiece and it also takes time. If you're going to invest your time, money and your hopes and dreams, you want to get it right the first time. Here are 5 ways to save while building your your dream gun:
1. Make a plan
First things first: make your wishlist. Scope (pun intended) out exactly what you want and plan it. Surf the entire internet. Go to gun shows. Ask friends to see theirs. From the custom paint job to the custom barrel, your gun needs to reflect exactly what you want and need.
Figure out exactly what accoutrements to give your baby. Tactical flashlight? Laser? Both? Multipurpose reflex sight? Quad rail? Build your gun on paper first so that you can hunt parts like you'll stalk your prey.
2. Do your homework
You've decided what you want. Now you have to figure out how to buy it. Just as if you were getting a new car, comparison shopping for your custom build is key. Knowing exactly what parts you want and who sells them is half the battle, especially for items that are quick off the shelf and seemingly never in stock.
Here's what we recommend: Make a spreadsheet of every part you want and how much it costs. Create a separate email account just for your build so that your inbox isn't flooded (you'll thank us for this later), and then sign up on every site that sells the parts you want for their sales flyers. Keep track of costs on your spreadsheet to see who is selling it at the lowest. Don't buy anything at cost unless, after 12 months, you've never seen it on sale, anywhere.
3. Find an expert
Making friends with your local gunsmith and other custom owners is key. Even if you're assembling yourself, your gunsmith can give you insight about where to buy hard-to-find parts, and the inside scoop on what you really want.
Eat that humble pie and ask all the questions so you get it right the first time. Your gunsmith will also have tips and tricks to make sure you're getting the best quality for your money.
4. Hit those sales
The two best sales of the year are Black Friday (get those sales flyers!) and the GovX Vortex Sale (which runs this week: August 15-16). Every product from the Vortex catalogue on GovX.com is marked down to unbeatable prices.Red dots and lasers, rifle scopes, range finder and spotting scopes, mounts and rail accessories and more. And, for every $200 you spend on Vortex items during the sale, customers get an automatic entry to win one of two limited edition GovX engraved Razor HD Gen II rifle scopes (a $2000 value, each).
If you are wanting to buy a Vortex product, this is the week to do it.
5. Be patient
Don't settle for an HBAR when you really want a bull. Just like any masterpiece, building your dream gun takes time, especially if you want to save money doing it. Hard-to-find parts can take months to stock and ship.
Part of the beauty is in the process. Happy building.
This post sponsored by GovX.