H&K to Marines: Please don't try to break your new rifle, you crayon-eating simpletons
February 20, 2019 at 03:00 PM
Mandatory Fun
Heckler & Koch's first batch of M27 Infantry Automatic Rifles
Have you ever wondered what would happen if the employee behind a firearm company's Facebook page decided to goad a bunch of Marines into destroying their brand new firearms? Now you know.
---
In a deliciously viral Facebook post, Heckler & Koch — the maker of the M27 Infantry Automatic Rifle slated to replace the M4 carbine and M249 Squad Automatic Weapon for Marines everywhere — flaunted the first shipment of rifles with an achingly familiar challenge to Marines: Go ahead and just try to break these bad boys.
"A fresh batch of M27 rifles leaving Georgia headed to the Devil Dogs," the post reads. "If any of you crayon eaters are reading this, please treat them nice, even though we built them to be Marine proof."
Based on the responses from the H&K employee behind the Facebook account, identified as "Social Media Girl," every Marine's new rifle comes with a slate of tired Marine-centric insults from the manufacturer.
So Marines ... love crayons ... can't read ... and are dumb as rocks? I mean, sure, but speaking as a civilian that covers the military, these responses are exactly the sort of thing a civilian would Google as part of some silly ploy to troll Marines and get a pat on the head from corporate overlords.
We now go live to H&K HQ: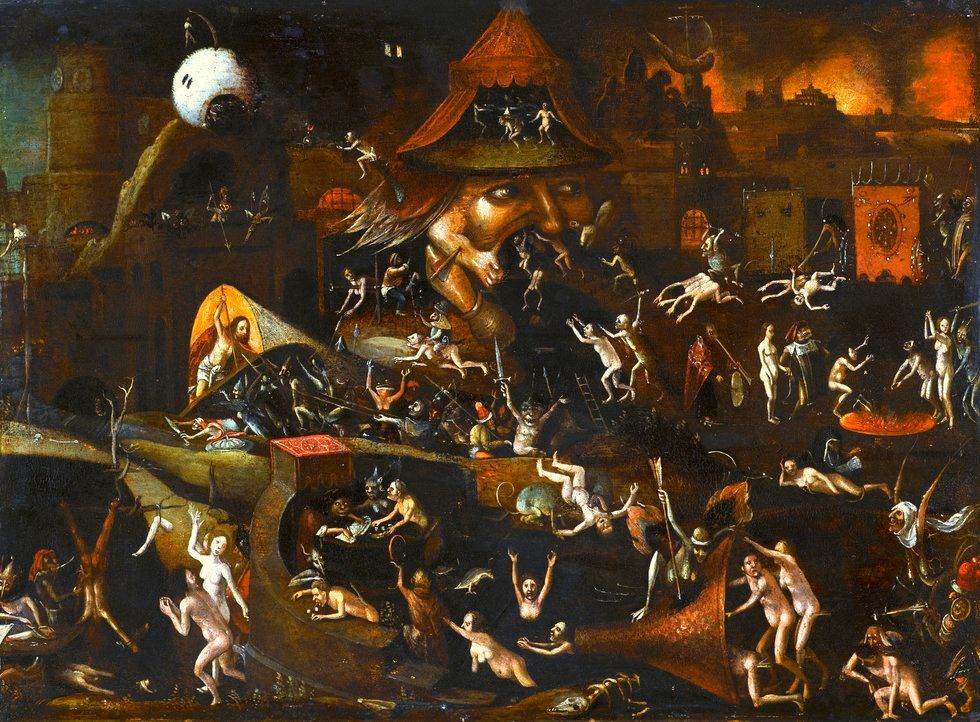 it's a hellscape. Get it? upload.wikimedia.org
September 18, 2019 at 04:30 AM
news
he amphibious assault ship USS Makin Island (LHD 8) returns to homeport at Naval Base San Diego on February 25, 2015. (U.S. Navy/ Mass Communication Specialist 1st Class Corwin Colbert)
SAN DIEGO, Calif. — A former U.S. Navy sailor was sentenced to 20 years in prison Monday for having sexual contact with a 14-year-old Oceanside girl in 2017, federal prosecutors in San Diego said in a statement.
September 17, 2019 at 07:59 PM
popular
WASHINGTON (Reuters) - Known for acting on impulse, President Donald Trump has adopted an uncharacteristically go-slow approach to whether to hold Iran responsible for attacks on Saudi oil facilities, showing little enthusiasm for confrontation as he seeks re-election next year.
After state-owned Saudi Aramco's plants were struck on Saturday, Trump didn't wait long to fire off a tweet that the United States was "locked and loaded" to respond, and Secretary of State Mike Pompeo blamed Iran.
But four days later, Trump has no timetable for action. Instead, he wants to wait and see the results of investigations into what happened and is sending Pompeo to consult counterparts in Saudi Arabia and the United Arab Emirates this week.
September 17, 2019 at 05:55 PM
news
That sound you're hearing is Army senior leaders exhaling a sigh of relief, because the Army has surpassed its recruiting goal for the year.
After failing to meet recruiting goals in 2018, the Army put the pedal to the metal and "did some soul searching," said Acting Army Secretary Ryan McCarthy, to ensure that they'd meet their 2019 goal. It must have paid off — the service announced on Tuesday that more than 68,000 recruits have signed on as active-duty soldiers, and more soldiers have stuck around than they expected.
September 17, 2019 at 04:17 PM
news
Air Force Chief of Staff Gen. David Goldfein transformed into the Cigarette Smoking Man from "The X-Files" on Tuesday when explaining why UFO enthusiasts should avoid storming the mythical Area 51 installation in Nevada.
"All joking aside, we're taking it very seriously," Goldfein told reporters during the Air Force Association's annual Air, Space, and Cyber Conference. "Our nation has secrets, and those secrets deserve to be protected. The people deserve to have our nation's secrets protected."
September 17, 2019 at 03:36 PM
news
Paul Szoldra/Task & Purpose
SAN DIEGO — A San Diego-based Navy SEAL acquitted of murder in a closely watched war crimes trial this summer has filed a lawsuit against two of his former attorneys and a military legal defense nonprofit, according to a complaint filed in federal court in Texas on Friday.