H&K to Marines: Please don't try to break your new rifle, you crayon-eating simpletons
February 20, 2019 at 03:00 PM
Mandatory Fun
Heckler & Koch's first batch of M27 Infantry Automatic Rifles
Have you ever wondered what would happen if the employee behind a firearm company's Facebook page decided to goad a bunch of Marines into destroying their brand new firearms? Now you know.
---
In a deliciously viral Facebook post, Heckler & Koch — the maker of the M27 Infantry Automatic Rifle slated to replace the M4 carbine and M249 Squad Automatic Weapon for Marines everywhere — flaunted the first shipment of rifles with an achingly familiar challenge to Marines: Go ahead and just try to break these bad boys.
"A fresh batch of M27 rifles leaving Georgia headed to the Devil Dogs," the post reads. "If any of you crayon eaters are reading this, please treat them nice, even though we built them to be Marine proof."
Based on the responses from the H&K employee behind the Facebook account, identified as "Social Media Girl," every Marine's new rifle comes with a slate of tired Marine-centric insults from the manufacturer.
So Marines ... love crayons ... can't read ... and are dumb as rocks? I mean, sure, but speaking as a civilian that covers the military, these responses are exactly the sort of thing a civilian would Google as part of some silly ploy to troll Marines and get a pat on the head from corporate overlords.
We now go live to H&K HQ: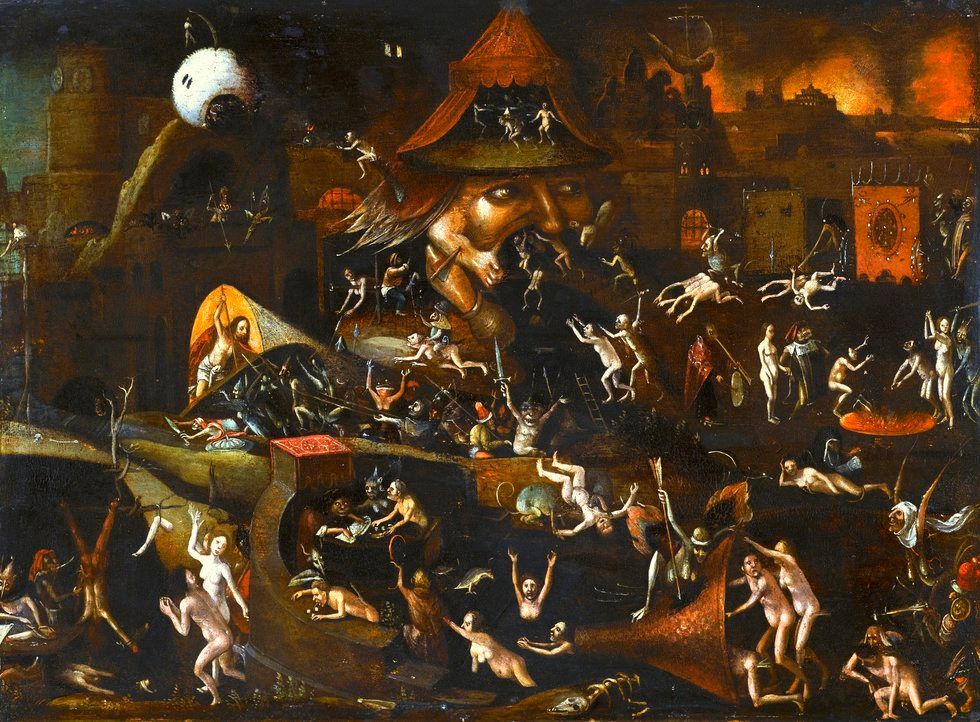 it's a hellscape. Get it? upload.wikimedia.org
Soldiers from the 1-118th Field Artillery Regiment of the 48th Infantry Brigade Combat Team fire an M777 Howitzer during a fire mission in Southern Afghanistan, June 10th, 2019. (U.S. Army photo by Sgt. Jordan Trent)
January 25, 2020 at 10:22 PM
History
Audie Murphy (U.S. Army photo)
Editor's note: a version of this post first appeared in 2018
On January 26, 1945, the most decorated U.S. service member of World War II earned his legacy in a fiery fashion.
January 26, 2020 at 10:04 AM
news
A Purple Heart (DoD photo)
Florida's two senators are pushing the Defense Department to award Purple Hearts to the U.S. service members wounded in the December shooting at Naval Air Station Pensacola.
January 26, 2020 at 11:30 AM
news
Ships from Destroyer Squadron (DESRON) 23 transit the Pacific Ocean Jan. 22, 2020. DESRON 23, part of the Theodore Roosevelt Carrier Strike Group, is on a scheduled deployment to the Indo-Pacific. (U.S. Navy/Mass Communication Specialist 3rd Class Erick A. Parsons)
Editor's Note: This article by Gina Harkins originally appeared on Military.com, a leading source of news for the military and veteran community.
The Navy and Marine Corps need to be a bit more short-sighted when assessing how many ships they need, the acting Navy secretary said this week.
The Navy Department is in the middle of a new force-structure review, which could change the number and types of ships the sea services say they'll need to fight future conflicts. But instead of trying to project what they will need three decades out, which has been the case in past assessments, acting Navy Secretary Thomas Modly said the services will take a shorter view.
"I don't know what the threat's going to be 30 years from now, but if we're building a force structure for 30 years from now, I would suggest we're probably not building the right one," he said Friday at a National Defense Industrial Association event.
The Navy completed its last force-structure assessment in 2016. That 30-year plan called for a 355-ship fleet.
Master-at-Arms 3rd Class Oscar Temores and his family. (GoFundMe)
When Oscar Jesus Temores showed up to work at Joint Expeditionary Base Little Creek-Fort Story each day, his colleagues in base security knew they were in for a treat.
Temores was a master-at-arms who loved his job and cracking corny jokes.
"He just he just had that personality that you can go up to him and talk to him about anything. It was goofy and weird, and he always had jokes," said Petty Officer 3rd Class Derek Lopez, a fellow base patrolman. "Sometimes he'd make you cry from laughter and other times you'd just want to cringe because of how dumb his joke was. But that's what made him more approachable and easy to be around."
That ability to make others laugh and put people at ease is just one of the ways Temores is remembered by his colleagues. It has been seven weeks since the 23-year-old married father of one was killed when a civilian intruder crashed his pickup truck into Temores' vehicle at Fort Story.