Those Ridiculous Smart Glasses From 'Mission: Impossible II' Are Finally Here, But They Won't Get You Laid
January 08, 2019 at 01:10 PM
Mandatory Fun
Mission: Impossible II was not a good movie, but it did help give post-9/11 Hollywood an enduring vision of military smart glasses.
---
Highly useful and ridiculously sleek, this stylish heads-up display comes in the form of a pair of Oakley Romeos — the type of shades perfectly suited to be applied and them removed in dramatic fashion — delivered by shoulder-mounted rocket and self-destructing within five seconds. They are extremely expensive and useful for 30 seconds, tops, perfectly suited for the high-octane 2000 cinematic train wreck that would have been more appropriately entitled 2 Mission 2 Impossible.
They are the dumbest shit I've ever seen.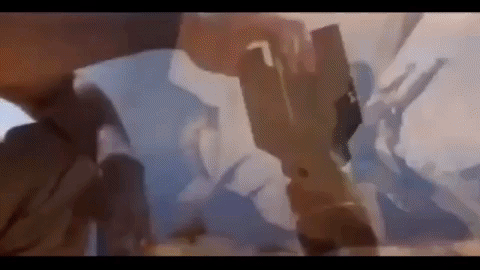 Ethan Hunt loves his Oakley Romeos Paramount Pictures
Dumb, but instructive. The Army has been testing helmet-mounted "Tactical Augmented Reality" displays for years, and with the global AR and virtual reality smart glasses market is expected to balloon to somewhere around $31 billion in the next five years, according to MarketWatch, sleek military-grade smart glasses may be just over the horizon for modernizing infantry forces around the world.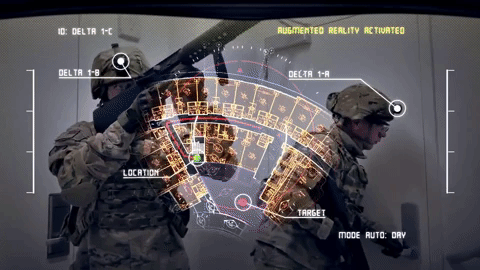 The U.S. Army's "Tactical Augmented Reality" display in action U.S. Army
If you're looking for an idea of what your next tactical eyewear might look like, just consider the Blade smart platform unveiled in Singapore by ST Engineering and Vuzix Corporation on Monday.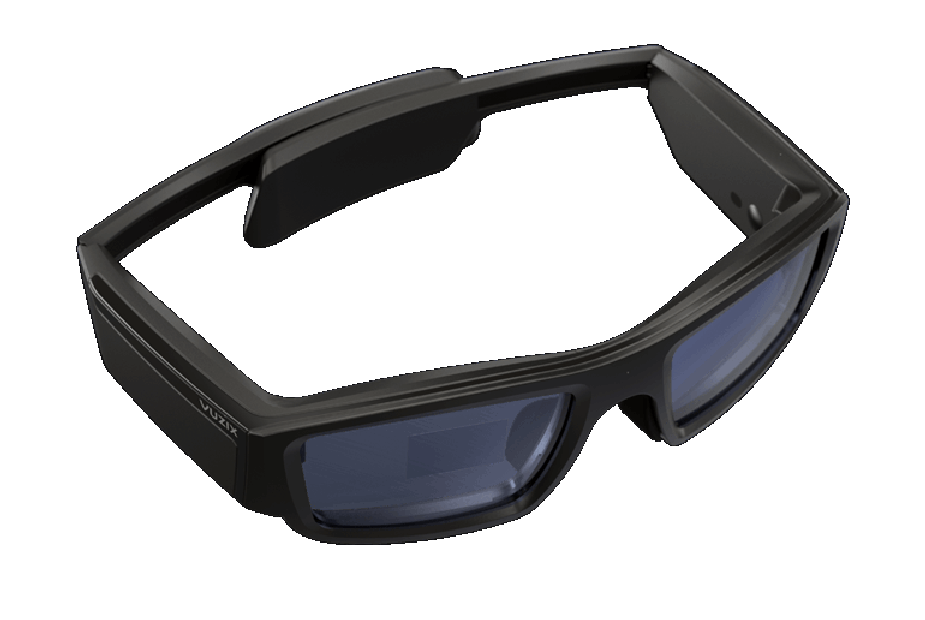 Vuzix Blade Smart Glasses Vuzix/Army Recognition
The Blade's capabilities include "real-time cross-referencing against a central database of criminal offenders and displaying route maps to criminal suspects in the vicinity" — the essential functions of every fictional heads-up display you've ever seen. Indeed, the Army's TAR demo focused primarily on situational awareness and target ID: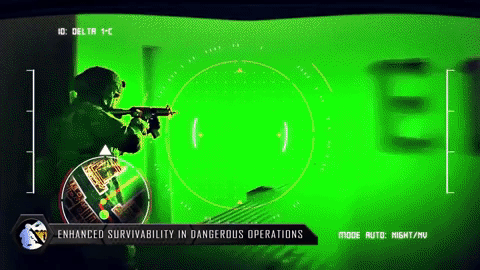 The U.S. Army's "Tactical Augmented Reality" display in action U.S. Army
All of this may seem super exciting to the average grunt, but there's a catch, of course: Based on Blade, it looks like the next generation of tactical eyewear will resemble a familiar piece of standard-issue infantry gear: the infamous birth control glasses.
So if you're hoping to get that extra Ethan Hunt swagger, bad news — the only thing guaranteed to self-destruct in five seconds is your game.
WATCH NEXT:
January 22, 2020 at 04:30 PM
news
A Marine grunt stationed in Camp Lejeune, North Carolina is being considered for an award after he saved the lives of three people earlier this month from a fiery car crash.
Cpl. Scott McDonell, an infantry assaultman with 1st Battalion, 2nd Marine Regiment, was driving down Market Street in Wilmington in the early morning hours of Jan. 11 when he saw a car on fire after it had crashed into a tree. Inside were three victims aged 17, 20, and 20.
"It was a pretty mangled wreck," McDonell told ABC 15. "The passenger was hanging out of the window."
January 22, 2020 at 02:26 PM
news
Photo illustration by Paul Szoldra
Navy Lt. Jonny Kim went viral last week when NASA announced that he and 10 other candidates (including six other service members) became the newest members of the agency's hallowed astronaut corps. A decorated Navy SEAL and graduate of Harvard Medical School, Kim in particular seems to have a penchant for achieving people's childhood dreams.
However, Kim shared with Task & Purpose that his motivation for living life the way he has stems not so much from starry-eyed ambition, but from the pain and loss he suffered both on the battlefields of Iraq and from childhood instability while growing up in Los Angeles. Kim tells his story in the following Q&A, which was lightly edited for length and clarity:
Todd Robinson's upcoming Vietnam War drama, The Last Full Measure, is a story of two battles: One takes place during an ambush in the jungles of Vietnam in 1966, while the other unfolds more than three decades later as the survivors fight to see one pararescueman's valor posthumously recognized.
January 22, 2020 at 01:56 PM
news
Protesters and militia fighters gather to condemn air strikes on bases belonging to Hashd al-Shaabi (paramilitary forces), outside the main gate of the U.S. Embassy in Baghdad, Iraq December 31, 2019. (Reuters/Thaier al-Sudani)
With ISIS trying to reorganize itself into an insurgency, most attacks on U.S. and allied forces in Iraq are being carried out by Shiite militias, said Air Force Maj. Gen. Alex Grynkewich, the deputy commander for operations and intelligence for U.S. troops in Iraq and Syria.
"In the time that I have been in Iraq, we've taken a couple of casualties from ISIS fighting on the ground, but most of the attacks have come from those Shia militia groups, who are launching rockets at our bases and frankly just trying to kill someone to make a point," Grynkewich said Wednesday at an event hosted by the Air Force Association's Mitchell Institute for Aerospace Studies.
U.S. Army Soldiers, assigned to the East Africa Response Force (EARF), 101st Airborne Division, board a C-130J Super Hercules, assigned to the 75th Expeditionary Airlift Squadron, at Camp Lemonnier, Djibouti, on January 5, 2020. (U.S. Air Force/Senior Airman Daniel Hernandez)
The Defense Department has remained relatively tight-lipped regarding the brazen Jan. 5 raid on a military base at Manda Bay, Kenya, but a new report from the New York Times provides a riveting account filled with new details about how the hours-long gunfight played out.