The US Navy is 'under cyber siege' from Chinese hackers — and hemorrhaging national security secrets
March 12, 2019 at 05:09 PM
news
The Nimitz-class aircraft carrier USS John C. Stennis in the Pacific Ocean. (U.S. Navy/MC3 Kenneth Abbate)
An internal U.S. Navy review concluded that the service and its various industry partners are "under cyber siege" from Chinese hackers who are building Beijing's military capabilities while eroding the U.S.'s advantage, The Wall Street Journal reported Tuesday.

---
Chinese hackers have repeatedly hit the Navy, defense contractors, and even universities that partner with the service.
"We are under siege," a senior Navy official told The Journal. "People think it's much like a deadly virus — if we don't do anything, we could die."
Breaches have been "numerous," according to the review. While China is identified as the primary threat, hackers from Russia and Iran have also been causing their share of trouble.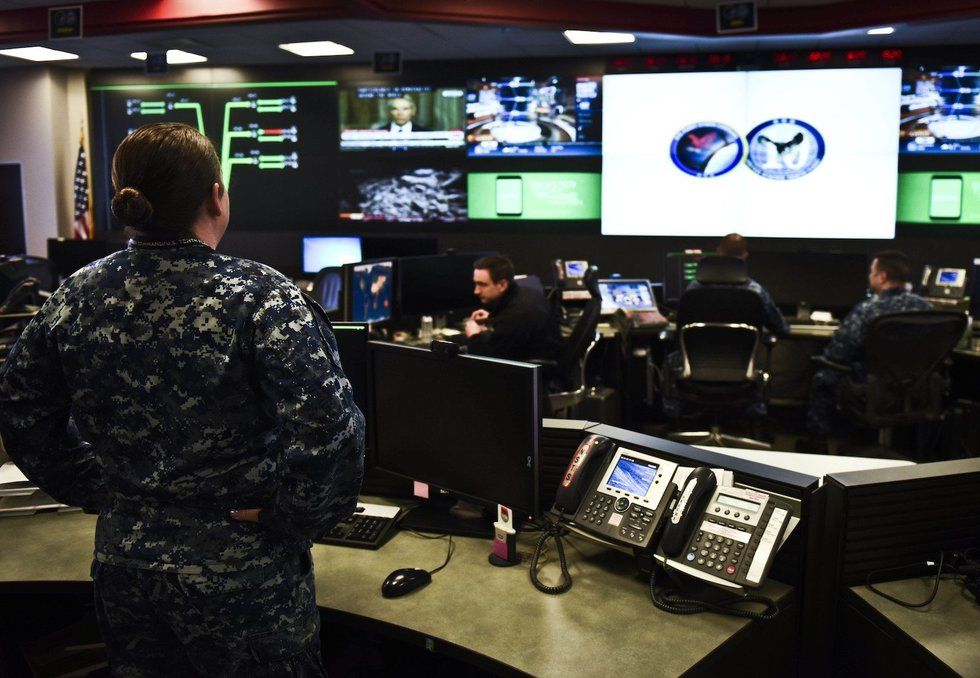 Sailors stand watch in the Fleet Operations Center at the headquarters of US Fleet Cyber Command/US 10th Fleet, December 14, 2017.(U.S. Navy/Mass Communication Specialist Samuel Souvannason)
Secretary of the Navy Richard Spencer launched the recently concluded review in October, warning that "attacks on our networks are not new, but attempts to steal critical information are increasing in both severity and sophistication."
"We must act decisively to fully understand both the nature of these attacks and how to prevent further loss of vital military information," he added.
In one high-profile incident last year, Chinese government hackers stole important data on U.S. Navy undersea-warfare programs from an unidentified contractor. Among the stolen information were plans for a new supersonic anti-ship missile, The Washington Post reported in June, citing U.S. officials.
That and a second breach led Navy leadership to order the review.
The Journal described the findings of the internal Navy cybersecurity review as "dire," adding that the report "depicts a branch of the armed forces under relentless cyberattack by foreign adversaries and struggling in its response to the scale and sophistication of the problem."
The Navy and the Pentagon reportedly "have only a limited understanding of the actual totality of losses that are occurring," meaning the situation could be even worse than the Navy fears.
Last week, The Journal reported that Chinese hackers have targeted more than two dozen universities in the US and elsewhere in an attempt to steal military secrets, particularly those related to maritime technology.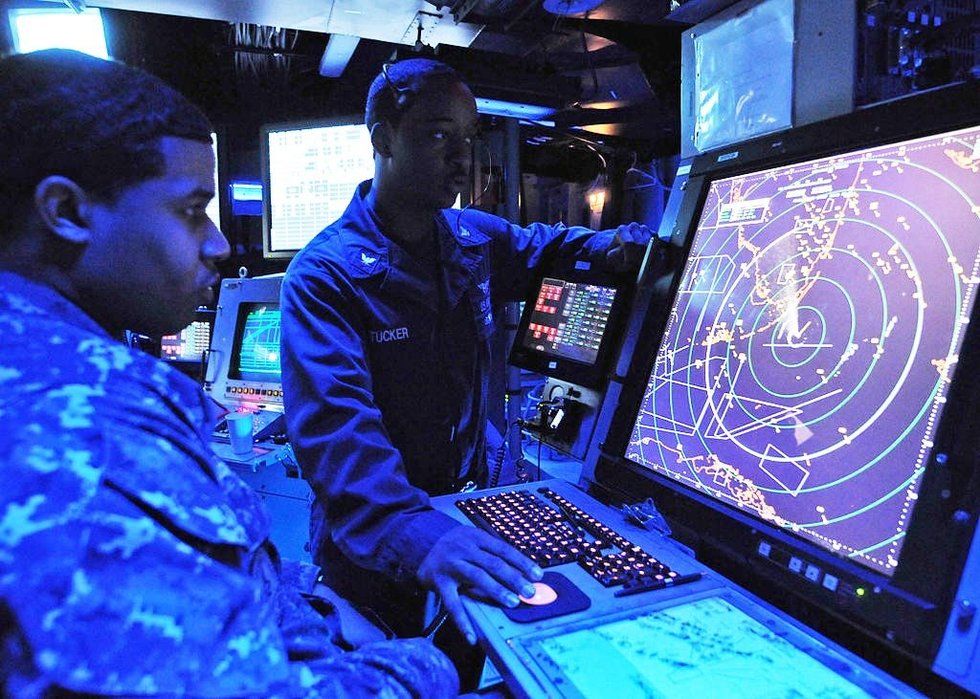 (U.S. Navy photo)
The Navy is not the only U.S. military service branch in China's crosshairs.
Adm. Philip Davidson, head of U.S. Indo-Pacific Command, told the Senate Armed Services Committee in April 2018 that Beijing is snatching anything not nailed down — "stealing technology in just about every domain and trying to use it to their advantage," Stars and Stripes reported.
A U.S. defense official previously told The Journal that China was targeting America's "weak underbelly," saying that cybersecurity breaches are "an asymmetric way to engage the United States without ever having to fire a round."
China has repeatedly denied engaging in cyberattacks against the U.S. or other countries.
Read more from Business Insider:
WATCH NEXT: America Needs Better Logistics To Compete With China And Russia
September 20, 2019 at 02:14 PM
news
Staff Sgt. Logan Melgar (U.S. Army photo)
A Navy SEAL and Marine Raider charged with murder face a maximum penalty of life in prison without the possibility of parole now that they will have to appear before general courts-martial for their alleged roles in the death of Special Forces Staff Sgt. Logan Melgar, the Navy announced on Friday.
Navy Chief Special Warfare Operator Tony Dedolph and U.S. Marine Corps Gunnery Sgt. Mario Madero-Rodriguez have been charged with felony murder and other offenses, a Navy Region Mid-Atlantic news release said. If convicted, the maximum penalty for murder also includes reduction in rank to E-1, forfeiture of all pay and allowances, and a punitive discharge.
What started as a wildly popular Facebook hoax titled Storm Area 51, They Can't Stop All of Us back in June has since morphed into a real live event. That's right, the long awaited day is upon us.
As of Friday morning, people have begun to make their way to the secret U.S. military installation in the Nevada desert in search of answers to the questions that plague us all: Are we alone in the universe? Is our government secretly hiding a bunch of aliens? Just how fast can I "Naruto run" past the base gate? And how far can we take a joke with the U.S. military?

The Marine Corps is loading up one of its experimental unmanned ground vehicle with a buttload of firepower.
The Marine Corps Warfighting Lab is working on a prototype of its tracked Expeditionary Modular Autonomous Vehicle (EMAV) with a remote-controlled .50 caliber machine gun turret and a specialized launcher for kamikaze drones to accompany Marines in urban environments, Military.com reports.
September 20, 2019 at 10:38 AM
news
An Air Force civilian has died at Al Udeid Air Base in Qatar in a "non-combat related incident," U.S. Air Forces Central Command announced on Friday.
Jason P. Zaki, 32, died on Wednesday while deployed to the 609th Air Operations Center from the Pentagon, an AFCENT news release says.
September 20, 2019 at 10:26 AM
news
President Donald Trump, first lady Melania Trump, right, Japanese Prime Minister Shinzo Abe and his wife Akie Abe, left, walk at Trump's private Mar-a-Lago club, Tuesday, April 17, 2018, in Palm Beach, Fla. (Associated Press//Pablo Martinez Monsivais)
At a time when taxpayer and foreign-government spending at Trump Organization properties is fueling political battles, a U.S. Marine Corps reserve unit stationed in South Florida hopes to hold an annual ball at a venue that could profit the commander in chief.
The unit is planning a gala to celebrate the 244th anniversary of the Marines' founding at President Donald Trump's Mar-a-Lago club in Palm Beach on Nov. 16, according to a posting on the events website Evensi.