Get Task & Purpose in your inbox
The US Navy is 'under cyber siege' from Chinese hackers — and hemorrhaging national security secrets
March 12, 2019 at 05:09 PM
news
The Nimitz-class aircraft carrier USS John C. Stennis in the Pacific Ocean. (U.S. Navy/MC3 Kenneth Abbate)
An internal U.S. Navy review concluded that the service and its various industry partners are "under cyber siege" from Chinese hackers who are building Beijing's military capabilities while eroding the U.S.'s advantage, The Wall Street Journal reported Tuesday.

---
Chinese hackers have repeatedly hit the Navy, defense contractors, and even universities that partner with the service.
"We are under siege," a senior Navy official told The Journal. "People think it's much like a deadly virus — if we don't do anything, we could die."
Breaches have been "numerous," according to the review. While China is identified as the primary threat, hackers from Russia and Iran have also been causing their share of trouble.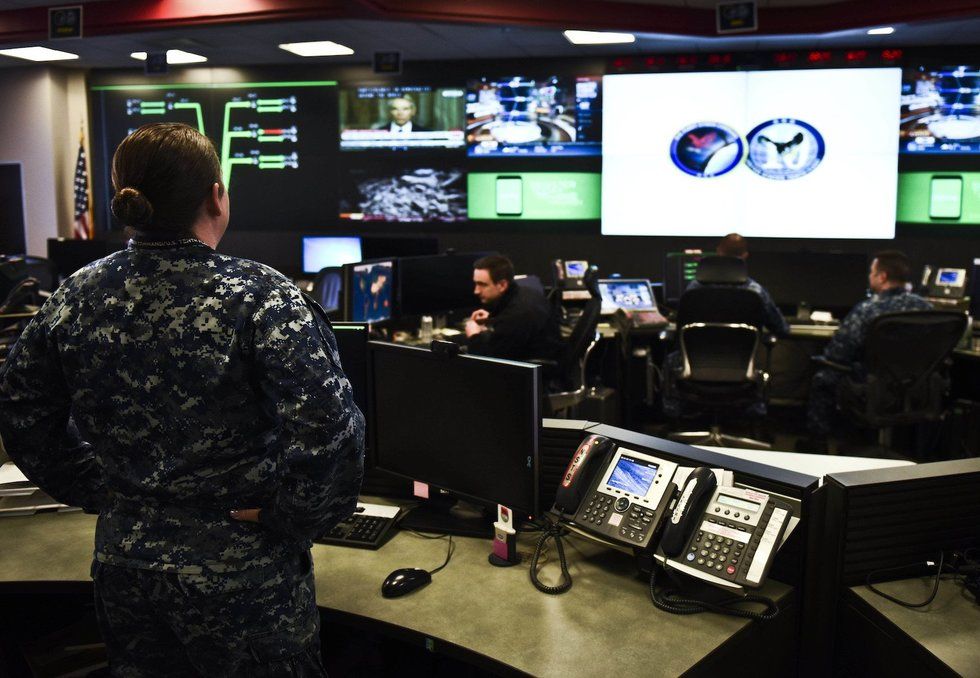 Sailors stand watch in the Fleet Operations Center at the headquarters of US Fleet Cyber Command/US 10th Fleet, December 14, 2017.(U.S. Navy/Mass Communication Specialist Samuel Souvannason)
Secretary of the Navy Richard Spencer launched the recently concluded review in October, warning that "attacks on our networks are not new, but attempts to steal critical information are increasing in both severity and sophistication."
"We must act decisively to fully understand both the nature of these attacks and how to prevent further loss of vital military information," he added.
In one high-profile incident last year, Chinese government hackers stole important data on U.S. Navy undersea-warfare programs from an unidentified contractor. Among the stolen information were plans for a new supersonic anti-ship missile, The Washington Post reported in June, citing U.S. officials.
That and a second breach led Navy leadership to order the review.
The Journal described the findings of the internal Navy cybersecurity review as "dire," adding that the report "depicts a branch of the armed forces under relentless cyberattack by foreign adversaries and struggling in its response to the scale and sophistication of the problem."
The Navy and the Pentagon reportedly "have only a limited understanding of the actual totality of losses that are occurring," meaning the situation could be even worse than the Navy fears.
Last week, The Journal reported that Chinese hackers have targeted more than two dozen universities in the US and elsewhere in an attempt to steal military secrets, particularly those related to maritime technology.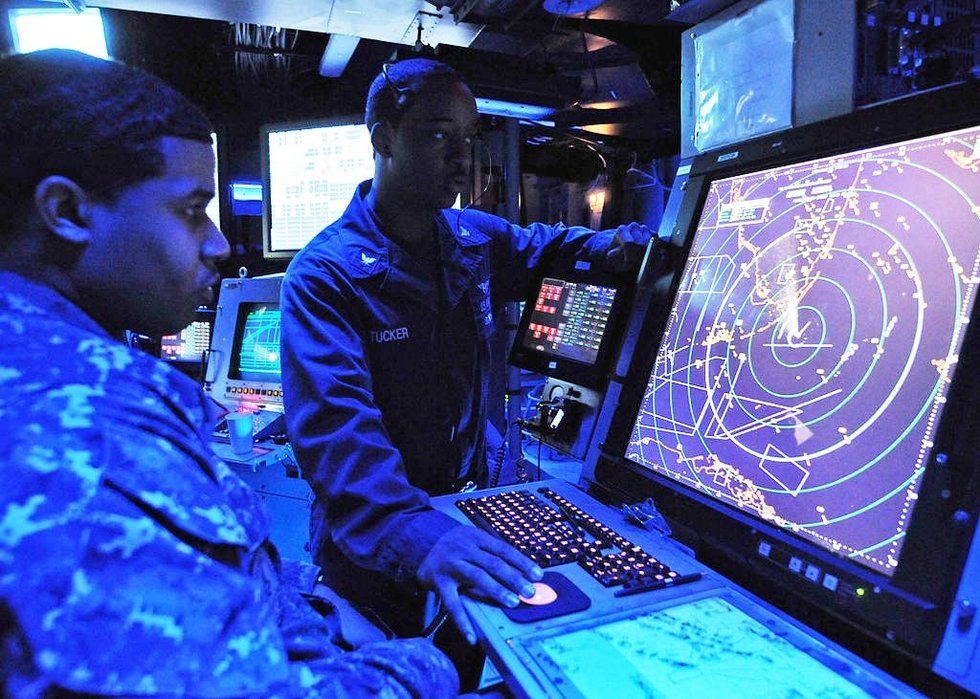 (U.S. Navy photo)
The Navy is not the only U.S. military service branch in China's crosshairs.
Adm. Philip Davidson, head of U.S. Indo-Pacific Command, told the Senate Armed Services Committee in April 2018 that Beijing is snatching anything not nailed down — "stealing technology in just about every domain and trying to use it to their advantage," Stars and Stripes reported.
A U.S. defense official previously told The Journal that China was targeting America's "weak underbelly," saying that cybersecurity breaches are "an asymmetric way to engage the United States without ever having to fire a round."
China has repeatedly denied engaging in cyberattacks against the U.S. or other countries.
Read more from Business Insider:
WATCH NEXT: America Needs Better Logistics To Compete With China And Russia
In a scathing letter, a top Navy legal official on Sunday expressed "grave ethical concerns" over revelations that government prosecutors used tracking software in emails to defense lawyers in ongoing cases involving two Navy SEALs in San Diego.
The letter, written by David G. Wilson, Chief of Staff of the Navy's Defense Service Offices, requested a response by Tuesday from the Chief of the Navy's regional law offices detailing exactly what type of software was used and what it could do, who authorized it, and what controls were put in place to limit its spread on government networks.
"As our clients learn about these extraordinary events in the media, we are left unarmed with any facts to answer their understandable concerns about our ability to secure the information they must trust us to maintain. This situation has become untenable," Wilson wrote in the letter, which was obtained by Task & Purpose on Monday.
Pfc. Kyle Dinsmore gets his turn to use the system during the SBS fielding at Fort Bragg. Photo: Patrick Ferraris/U.S. Army
Those really sweet, hand-held drones that the Army bought in January were finally put to the test as they were fielded to some lucky soldiers for the first time at the beginning of May.
Retired Navy Adm. William H. McRaven. (Flickr/Chairman of the Joint Chiefs of Staff/Sean K. Harp)
Rebekah "Moani" Daniel and her husband Walter Daniel. (Walter Daniel/Luvera Law Firm)
The Supreme Court on Monday denied a petition to hear a wrongful death case involving the controversial Feres Doctrine — a major blow to advocates seeking to undo the 69-year-old legal rule that bars U.S. service members and their families from suing the government for injury or death deemed to have been brought on by military service.
Fort Irwin's painted rocks in Nov. 25, 2014 (U.S. Army/ Guy Volb)
Editor's Note: This article by Matthew Cox originally appeared on Military.com, a leading source of news for the military and veteran community.
FORT IRWIN, California -- Anyone who's been here has seen it: the field of brightly painted boulders surrounding a small mountain of rocks that symbolizes unit pride at the Army's National Training Center.
For nearly four decades, combat units have painted their insignias on boulders near the road into this post. It's known as Painted Rocks.