The US Navy is 'under cyber siege' from Chinese hackers — and hemorrhaging national security secrets
March 12, 2019 at 05:09 PM
news
The Nimitz-class aircraft carrier USS John C. Stennis in the Pacific Ocean. (U.S. Navy/MC3 Kenneth Abbate)
An internal U.S. Navy review concluded that the service and its various industry partners are "under cyber siege" from Chinese hackers who are building Beijing's military capabilities while eroding the U.S.'s advantage, The Wall Street Journal reported Tuesday.

---
Chinese hackers have repeatedly hit the Navy, defense contractors, and even universities that partner with the service.
"We are under siege," a senior Navy official told The Journal. "People think it's much like a deadly virus — if we don't do anything, we could die."
Breaches have been "numerous," according to the review. While China is identified as the primary threat, hackers from Russia and Iran have also been causing their share of trouble.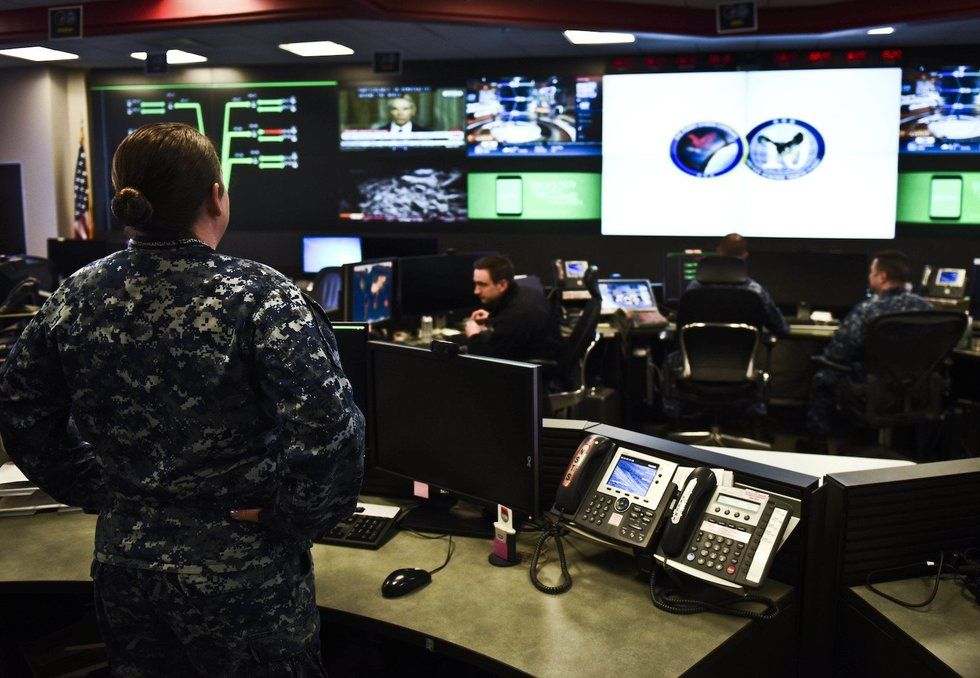 Sailors stand watch in the Fleet Operations Center at the headquarters of US Fleet Cyber Command/US 10th Fleet, December 14, 2017.(U.S. Navy/Mass Communication Specialist Samuel Souvannason)
Secretary of the Navy Richard Spencer launched the recently concluded review in October, warning that "attacks on our networks are not new, but attempts to steal critical information are increasing in both severity and sophistication."
"We must act decisively to fully understand both the nature of these attacks and how to prevent further loss of vital military information," he added.
In one high-profile incident last year, Chinese government hackers stole important data on U.S. Navy undersea-warfare programs from an unidentified contractor. Among the stolen information were plans for a new supersonic anti-ship missile, The Washington Post reported in June, citing U.S. officials.
That and a second breach led Navy leadership to order the review.
The Journal described the findings of the internal Navy cybersecurity review as "dire," adding that the report "depicts a branch of the armed forces under relentless cyberattack by foreign adversaries and struggling in its response to the scale and sophistication of the problem."
The Navy and the Pentagon reportedly "have only a limited understanding of the actual totality of losses that are occurring," meaning the situation could be even worse than the Navy fears.
Last week, The Journal reported that Chinese hackers have targeted more than two dozen universities in the US and elsewhere in an attempt to steal military secrets, particularly those related to maritime technology.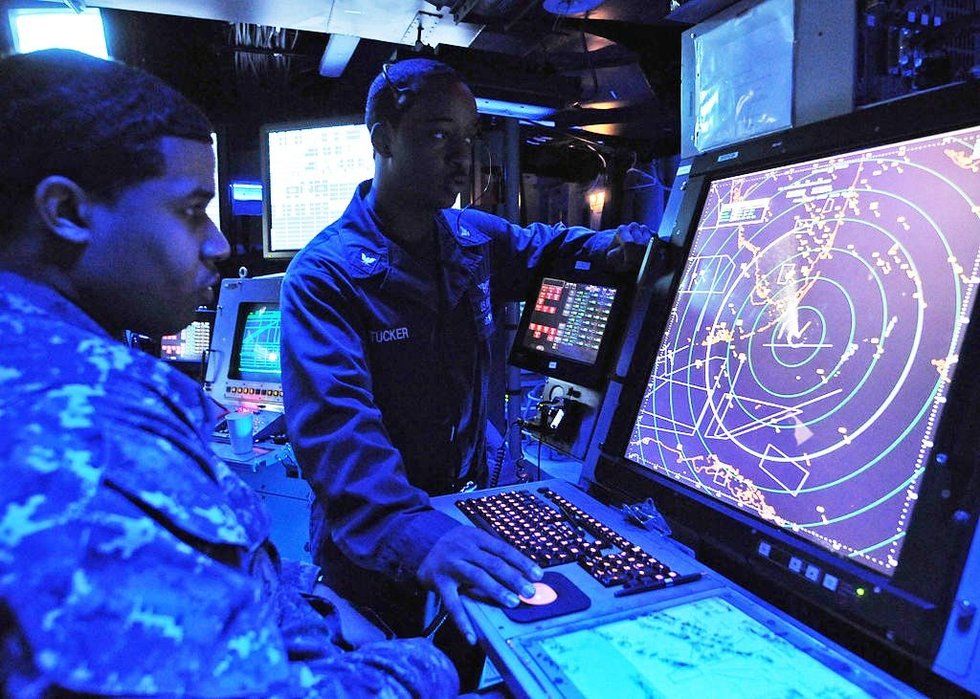 (U.S. Navy photo)
The Navy is not the only U.S. military service branch in China's crosshairs.
Adm. Philip Davidson, head of U.S. Indo-Pacific Command, told the Senate Armed Services Committee in April 2018 that Beijing is snatching anything not nailed down — "stealing technology in just about every domain and trying to use it to their advantage," Stars and Stripes reported.
A U.S. defense official previously told The Journal that China was targeting America's "weak underbelly," saying that cybersecurity breaches are "an asymmetric way to engage the United States without ever having to fire a round."
China has repeatedly denied engaging in cyberattacks against the U.S. or other countries.
Read more from Business Insider:
WATCH NEXT: America Needs Better Logistics To Compete With China And Russia
February 19, 2020 at 05:00 AM
news
Retired Lt. Gen. Charles "Chuck" Pitman Sr. (DoD photo)
The decorated U.S. Marine Corps pilot who risked his life and military career to help New Orleans police halt the Howard Johnson's hotel sniper attack that shattered the quiet of a Sunday morning and claimed seven lives in 1973 died Feb. 13 following a lengthy battle with cancer, according to his family.
Retired Lt. Gen. Charles "Chuck" Pitman Sr., whose heroics against Mark Essex that day earned him the eternal gratitude of city leaders and first responders, was 84.
February 18, 2020 at 03:11 PM
news
A Syrian commando-in-training applies the safety on his rifle during basic rifle marksmanship training in Syria, July 20, 2019. (U.S. Army/Spc. Alec Dionne)
The U.S. government failed to effectively account for nearly $715.8 million in weapons and equipment allocated to Syrian partners as part of the multinational counter-ISIS fight, according to a new report from the Defense Department inspector general.
February 18, 2020 at 06:20 PM
news
On Feb. 19, 1945, more than 70,000 U.S. Marines conducted an amphibious assault to take the Island of Iwo Jima from fortified Japanese forces. Over the next 36 days nearly 7,000 Marines would be killed during the battle, which is regarded as one of the bloodiest of World War II, as they faced hidden enemy artillery, machine guns, vast bunker systems and underground tunnels. Of the 82 Marines who earned the Medal of Honor during all of World War II, 22 medals were earned for actions on Iwo Jima.

Now, 75 years later, 28 Marines and Sailors who fought on Iwo Jima gathered to remember the battle at the 75th and final commemoration sunset ceremony Feb. 15, 2020, at the Pacific Views Event Center on Camp Pendleton, California.
February 18, 2020 at 11:46 AM
news
REUTERS/Scott Audette/File Photo
Rep. Tulsi Gabbard (D-Hawaii), has long been seen as an apologist for Syrian dictator Bashar al-Assad, whom she met during a secret trip to Damascus in January 2017.
Most recently, a video was posted on Twitter shows Gabbard evading a question about whether Assad is a war criminal.

Since Gabbard is the only actively serving member of the military who is running for president — she is a major in the Hawaii Army National Guard — Task & Purpose sought to clarify whether she believes Assad has used chlorine gas and chemical weapons to kill his own people.
Barrett's bolt-action Multi-Role Adaptive Design (MRAD) system (Courtesy photo)
The Army is almost doubling its purchase of new bolt-action Precision Sniper Rifles as its primary anti-personnel sniper system of choice, according to budget documents.