The US Navy is 'under cyber siege' from Chinese hackers — and hemorrhaging national security secrets
March 12, 2019 at 05:09 PM
news
An internal U.S. Navy review concluded that the service and its various industry partners are "under cyber siege" from Chinese hackers who are building Beijing's military capabilities while eroding the U.S.'s advantage, The Wall Street Journal reported Tuesday.

---
Chinese hackers have repeatedly hit the Navy, defense contractors, and even universities that partner with the service.
"We are under siege," a senior Navy official told The Journal. "People think it's much like a deadly virus — if we don't do anything, we could die."
Breaches have been "numerous," according to the review. While China is identified as the primary threat, hackers from Russia and Iran have also been causing their share of trouble.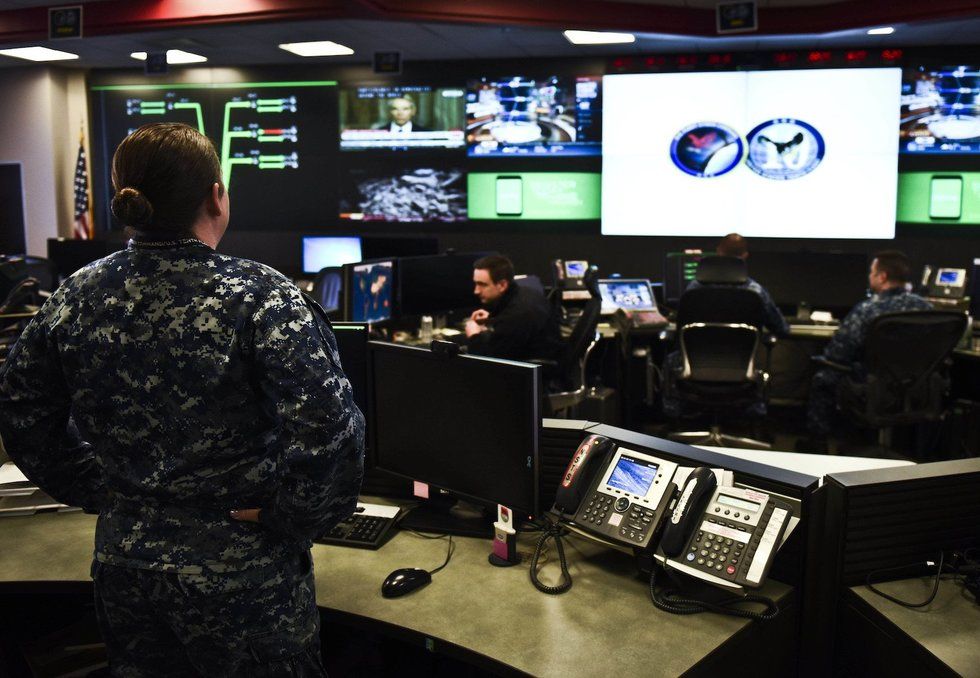 Sailors stand watch in the Fleet Operations Center at the headquarters of US Fleet Cyber Command/US 10th Fleet, December 14, 2017.(U.S. Navy/Mass Communication Specialist Samuel Souvannason)
Secretary of the Navy Richard Spencer launched the recently concluded review in October, warning that "attacks on our networks are not new, but attempts to steal critical information are increasing in both severity and sophistication."
"We must act decisively to fully understand both the nature of these attacks and how to prevent further loss of vital military information," he added.
In one high-profile incident last year, Chinese government hackers stole important data on U.S. Navy undersea-warfare programs from an unidentified contractor. Among the stolen information were plans for a new supersonic anti-ship missile, The Washington Post reported in June, citing U.S. officials.
That and a second breach led Navy leadership to order the review.
The Journal described the findings of the internal Navy cybersecurity review as "dire," adding that the report "depicts a branch of the armed forces under relentless cyberattack by foreign adversaries and struggling in its response to the scale and sophistication of the problem."
The Navy and the Pentagon reportedly "have only a limited understanding of the actual totality of losses that are occurring," meaning the situation could be even worse than the Navy fears.
Last week, The Journal reported that Chinese hackers have targeted more than two dozen universities in the US and elsewhere in an attempt to steal military secrets, particularly those related to maritime technology.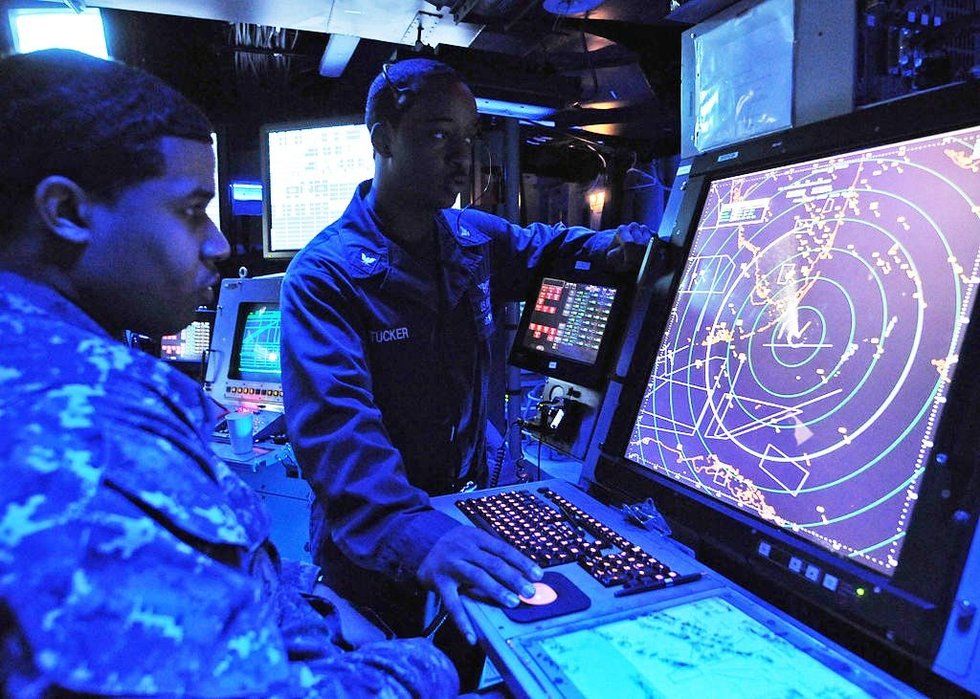 (U.S. Navy photo)
The Navy is not the only U.S. military service branch in China's crosshairs.
Adm. Philip Davidson, head of U.S. Indo-Pacific Command, told the Senate Armed Services Committee in April 2018 that Beijing is snatching anything not nailed down — "stealing technology in just about every domain and trying to use it to their advantage," Stars and Stripes reported.
A U.S. defense official previously told The Journal that China was targeting America's "weak underbelly," saying that cybersecurity breaches are "an asymmetric way to engage the United States without ever having to fire a round."
China has repeatedly denied engaging in cyberattacks against the U.S. or other countries.
Read more from Business Insider:
WATCH NEXT: America Needs Better Logistics To Compete With China And Russia
The Nimitz-class aircraft carrier USS John C. Stennis in the Pacific Ocean. (U.S. Navy/MC3 Kenneth Abbate)
July 16, 2019 at 09:07 AM
news
(U.S. Marine Corps photo)
CAMP PENDLETON — Susan and Michael McDowell attended a memorial in June for their son, 1st Lt. Conor McDowell. Kathleen Isabel Bourque, the love of Conor's life, joined them. None of them had anticipated what they would be going through.
Conor, the McDowells' only child, was killed during a vehicle rollover accident in the Las Pulgas area of Camp Pendleton during routine Marine training on May 9. He was 24.
Just weeks before that emotional ceremony, Alexandrina Braica, her husband and five children attended a similar memorial at the same military base, this to honor Staff Sgt. Joshua Braica, a member of the 1st Marine Raider Battalion who also was killed in a rollover accident, April 13, at age 29.
Braica, of Sacramento, was married and had a 4 1/2-month-old son.
"To see the love they had for Josh and to see the respect and appreciation was very emotional," Alexandrina Braica said of the battalion. "They spoke very highly of him and what a great leader he was. One of his commanders said, 'He was already the man he was because of the way he was raised.' As parents, we were given some credit."
While the tributes helped the McDowells and Braicas process their grief, the families remain unclear about what caused the training fatalities. They expected their sons eventually would deploy and put their lives at risk, but they didn't expect either would die while training on base.
"We're all still in denial, 'Did this really happen? Is he really gone?' Braica said. "When I got the phone call, Josh was not on my mind. That's why we were at peace. He was always in training and I never felt that it would happen at Camp Pendleton."
July 16, 2019 at 08:22 AM
news
(Reuters/Kevin Lamarque)
SEOUL (Reuters) - The United States looks set to break a promise not to hold military exercises with South Korea, putting talks aimed at getting North Korea to abandon its nuclear weapons at risk, the North Korean Foreign Ministry said on Tuesday.
The United States' pattern of "unilaterally reneging on its commitments" is leading Pyongyang to reconsider its own commitments to discontinue tests of nuclear weapons and intercontinental ballistic missiles (ICBMs), the ministry said in a pair of statements released through state news agency KCNA.
July 16, 2019 at 08:13 AM
news
(Courtesy of Roman Sabal)
A deported Marine Corps veteran who has been unable to come back to the U.S. for more than a decade was denied entry to the country Monday morning when he asked to be let in for a scheduled citizenship interview.
Roman Sabal, 58, originally from Belize, came to the San Ysidro Port of Entry around 7:30 on Monday morning with an attorney to ask for "parole" to attend his naturalization interview scheduled for a little before noon in downtown San Diego. Border officials have the authority to temporarily allow people into the country on parole for "humanitarian or significant public benefit" reasons.
July 15, 2019 at 03:55 PM
news
Jeff Schogol
Navy Secretary Richard Spencer took the reins at the Pentagon on Monday, becoming the third acting defense secretary since January.
Spencer is expected to temporarily lead the Pentagon while the Senate considers Army Secretary Mark Esper's nomination to succeed James Mattis as defense secretary. The Senate officially received Esper's nomination on Monday.
U.S. Special Operations Command may be on the verge of making the dream of flying infantry soldiers a reality, but the French may very well beat them to it.
On Sunday, French President Emmanuel Macron shared an unusual video showing a man on a flying platform — widely characterized as a "hoverboard" — maneuvering through the skies above the Bastille Day celebrations in Paris armed with what appears to be a dummy firearm.
The video was accompanied with a simple message of "Fier de notre armée, moderne et innovante," which translates to "proud of our army, modern and innovative," suggesting that the French Armed Forces may be eyeing the unusual vehicle for potential military applications.