The US Navy is 'under cyber siege' from Chinese hackers — and hemorrhaging national security secrets
March 12, 2019 at 05:09 PM
news
The Nimitz-class aircraft carrier USS John C. Stennis in the Pacific Ocean. (U.S. Navy/MC3 Kenneth Abbate)
An internal U.S. Navy review concluded that the service and its various industry partners are "under cyber siege" from Chinese hackers who are building Beijing's military capabilities while eroding the U.S.'s advantage, The Wall Street Journal reported Tuesday.

---
Chinese hackers have repeatedly hit the Navy, defense contractors, and even universities that partner with the service.
"We are under siege," a senior Navy official told The Journal. "People think it's much like a deadly virus — if we don't do anything, we could die."
Breaches have been "numerous," according to the review. While China is identified as the primary threat, hackers from Russia and Iran have also been causing their share of trouble.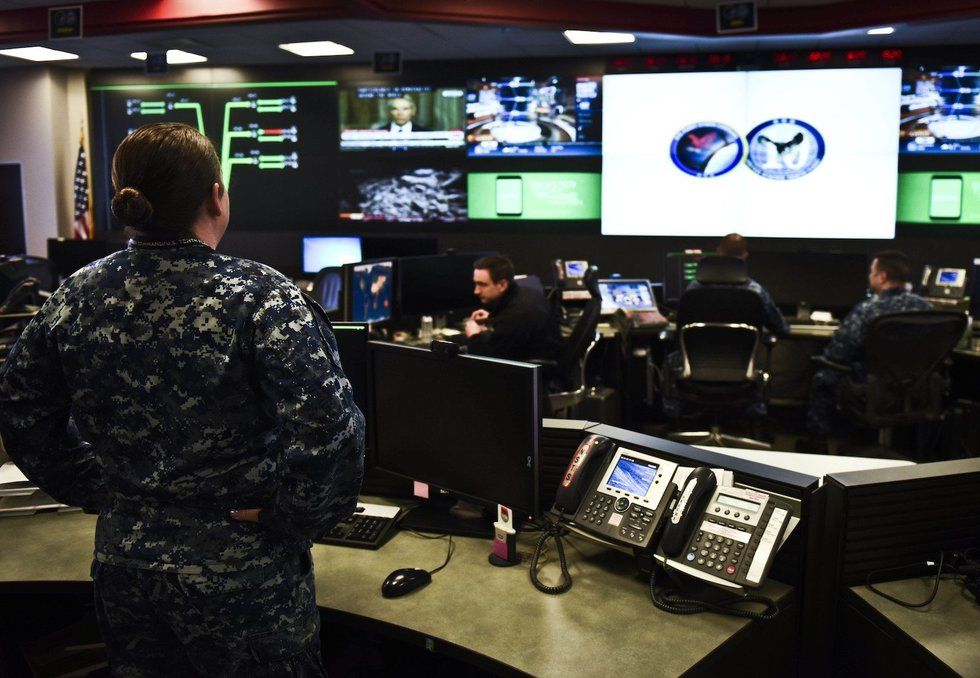 Sailors stand watch in the Fleet Operations Center at the headquarters of US Fleet Cyber Command/US 10th Fleet, December 14, 2017.(U.S. Navy/Mass Communication Specialist Samuel Souvannason)
Secretary of the Navy Richard Spencer launched the recently concluded review in October, warning that "attacks on our networks are not new, but attempts to steal critical information are increasing in both severity and sophistication."
"We must act decisively to fully understand both the nature of these attacks and how to prevent further loss of vital military information," he added.
In one high-profile incident last year, Chinese government hackers stole important data on U.S. Navy undersea-warfare programs from an unidentified contractor. Among the stolen information were plans for a new supersonic anti-ship missile, The Washington Post reported in June, citing U.S. officials.
That and a second breach led Navy leadership to order the review.
The Journal described the findings of the internal Navy cybersecurity review as "dire," adding that the report "depicts a branch of the armed forces under relentless cyberattack by foreign adversaries and struggling in its response to the scale and sophistication of the problem."
The Navy and the Pentagon reportedly "have only a limited understanding of the actual totality of losses that are occurring," meaning the situation could be even worse than the Navy fears.
Last week, The Journal reported that Chinese hackers have targeted more than two dozen universities in the US and elsewhere in an attempt to steal military secrets, particularly those related to maritime technology.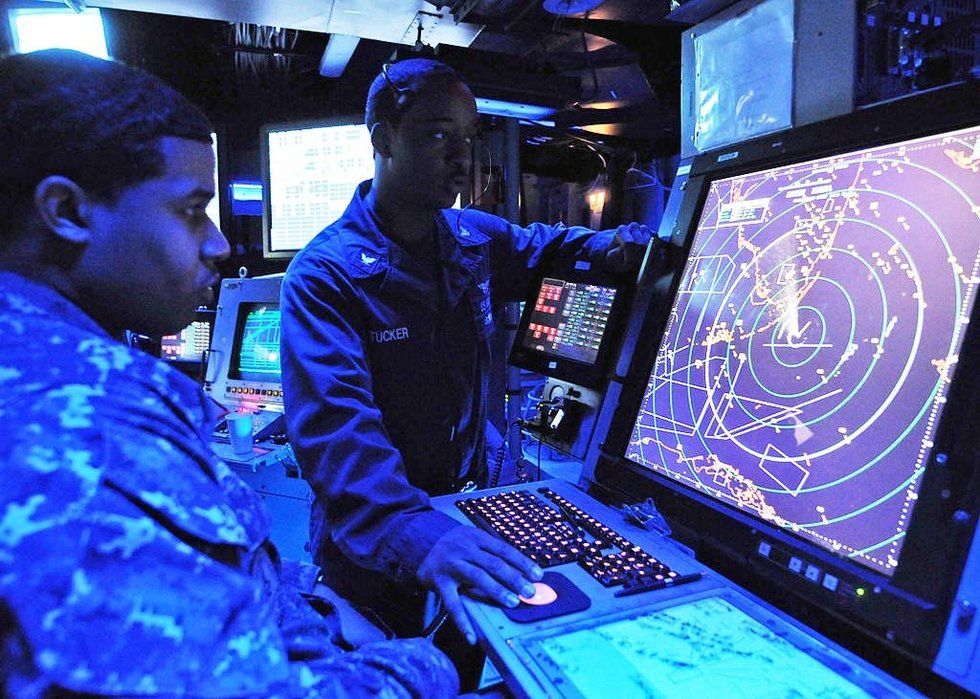 (U.S. Navy photo)
The Navy is not the only U.S. military service branch in China's crosshairs.
Adm. Philip Davidson, head of U.S. Indo-Pacific Command, told the Senate Armed Services Committee in April 2018 that Beijing is snatching anything not nailed down — "stealing technology in just about every domain and trying to use it to their advantage," Stars and Stripes reported.
A U.S. defense official previously told The Journal that China was targeting America's "weak underbelly," saying that cybersecurity breaches are "an asymmetric way to engage the United States without ever having to fire a round."
China has repeatedly denied engaging in cyberattacks against the U.S. or other countries.
Read more from Business Insider:
WATCH NEXT: America Needs Better Logistics To Compete With China And Russia
September 16, 2019 at 07:20 PM
news
US Marine Corps
The Marine lieutenant colonel who was removed from command of 1st Reconnaissance Battalion in May is accused of lying to investigators looking into allegations of misconduct, according to a copy of his charge sheet provided to Task & Purpose on Monday.
September 16, 2019 at 05:50 PM
news
President Donald Trump just can't stop telling stories about former Defense Secretary James Mattis. This time, the president claims Mattis said U.S. troops were so perilously low on ammunition that it would be better to hold off launching a military operation.
"You know, when I came here, three years ago almost, Gen. Mattis told me, 'Sir, we're very low on ammunition,'" Trump recalled on Monday at the White House. "I said, 'That's a horrible thing to say.' I'm not blaming him. I'm not blaming anybody. But that's what he told me because we were in a position with a certain country, I won't say which one; we may have had conflict. And he said to me: 'Sir, if you could, delay it because we're very low on ammunition.'
"And I said: You know what, general, I never want to hear that again from another general," Trump continued. "No president should ever, ever hear that statement: 'We're low on ammunition.'"
At least one Air Force base is waging a slow battle against feral hogs — and way, way more than 30-50 of them.
A Texas trapper announced on Monday that his company had removed roughly 1,200 feral hogs from Joint Base San Antonio property at the behest of the service since 2016.
September 16, 2019 at 04:31 PM
news
In a move that could see President Donald Trump set foot on North Korean soil again, Kim Jong Un has invited the U.S. leader to Pyongyang, a South Korean newspaper reported Monday, as the North's Foreign Ministry said it expected stalled nuclear talks to resume "in a few weeks."
A letter from Kim, the second Trump received from the North Korean leader last month, was passed to the U.S. president during the third week of August and came ahead of the North's launch of short-range projectiles on Sept. 10, the South's Joongang Ilbo newspaper reported, citing multiple people familiar with the matter.
In the letter, Kim expressed his willingness to meet the U.S. leader for another summit — a stance that echoed Trump's own remarks just days earlier.
Editor's Note: This article by Oriana Pawlyk originally appeared on Military.com, a leading source of news for the military and veteran community.
On April 14, 2018, two B-1B Lancer bombers fired off payloads of Joint Air-to-Surface Standoff Missiles against weapons storage plants in western Syria, part of a shock-and-awe response to Syrian President Bashar al-Assad's use of chemical weapons against his citizens that also included strikes from Navy destroyers and submarines.
In all, the two bombers fired 19 JASSMs, successfully eliminating their targets. But the moment would ultimately be one of the last — and certainly most publicized — strategic strikes for the aircraft before operations began to wind down for the entire fleet.
A few months after the Syria strike, Air Force Global Strike Command commander Gen. Tim Ray called the bombers back home. Ray had crunched the data, and determined the non-nuclear B-1 was pushing its capabilities limit. Between 2006 and 2016, the B-1 was the sole bomber tasked continuously in the Middle East. The assignment was spread over three Lancer squadrons that spent one year at home, then six month deployed — back and forth for a decade.
The constant deployments broke the B-1 fleet. It's no longer a question of if, but when the Air Force and Congress will send the aircraft to the Boneyard. But Air Force officials are still arguing the B-1 has value to offer, especially since it's all the service really has until newer bombers hit the flight line in the mid-2020s.