7 winning strategies Navy SEALs use to overcome sleep deprivation
March 22, 2019 at 04:36 PM
Lifestyle
(U.S. Navy photoo)
Growing evidence suggests that poor sleep habits harm our health, our relationships, even our jobs. So if you're having trouble sleeping, then it's time to get back to the basics — military style.

---
Special operation forces, who are sent on the U.S. military's most dangerous assignments, must sleep when they can and often face extreme sleep deprivation to complete their mission. Whether you're a new parent, have a stressful job or are dealing with a difficult situation, there's a lot you can learn from these elite operators.
To get a sense of how to sleep like a champ in the worst situations, we pored over sleep techniques for special operators and interviewed a former Navy SEAL who trains pro athletes, firefighters and police tactical teams on maximizing their performance.
"There's not a harder job out there than being a mom or dad, working or stay at home," says Adam La Reau, who spent 12 years as a Navy SEAL and is the co-founder of O2x Human Performance, a company that trains and advises groups from the Chicago Blackhawks to the Boston Fire Department. "There's definitely a sleep debt that could occur over time."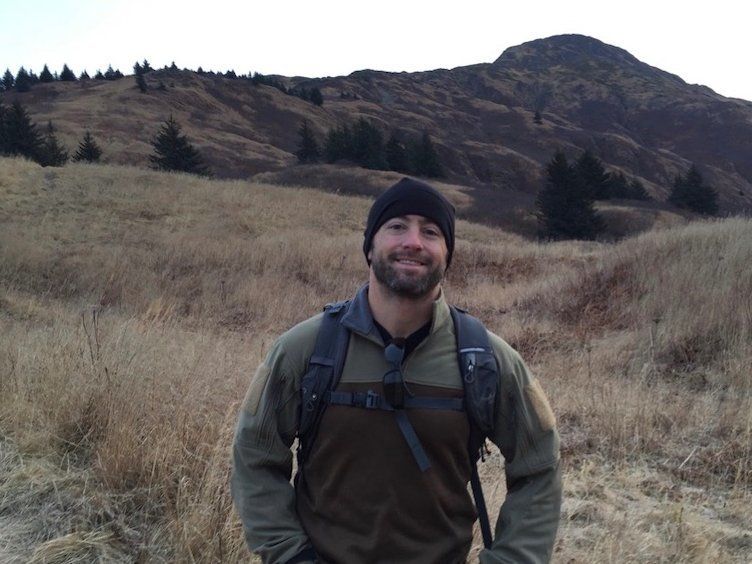 Adam La Reau spent 12 years in the Navy SEALs, rising to the rank of lieutenant commander. He cofounded O2x in 2013 with fellow SEALs(Courtesy of Adam La Reau via Business Insider)
Small tweaks to your routine — what La Reau calls "1% changes" — will make a huge difference to your sleep.
These are the basics of sleep boot camp. Know these before you nod off.
1. Have a pre-sleep game plan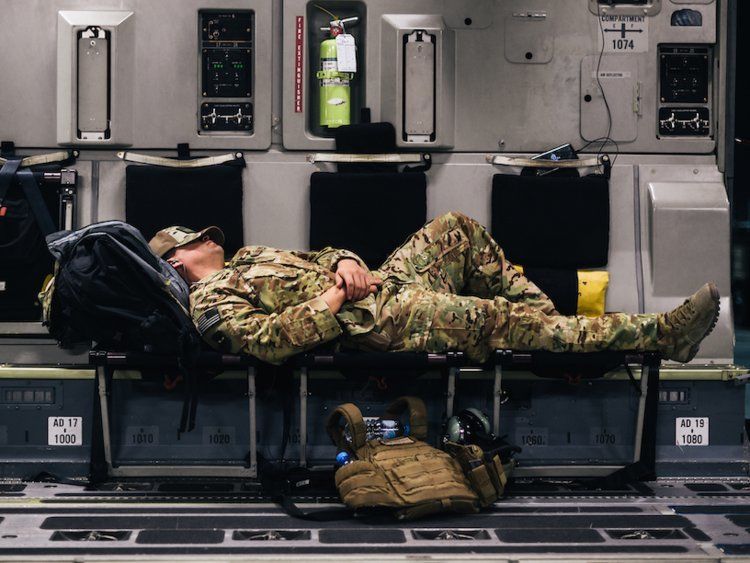 An airman catches some zzz's on a C-17 Globemaster flight.(U.S. Air Force/Staff Sgt. Jordan Castelan)
"It's like a warm-up routine you do for a work-out," La Reau says, then ticks off a list of do-nots: Eat within two hours before bed, stare at bright lights or start playing Fortnite.

During this time, La Reau suggests activities that will calm your nerves, maybe reading, meditation, listening to music, dimming the lights.
Definitely: Turn off your electronics.
TV watchers, e-tablets readers, Fortnight gamers — "They're getting crushed with light," says La Reau, whose O2x team includes half a dozen sleep scientists. "And that's just going to disrupt their circadian rhythm, it's going to trick your body into thinking it's day and your body should be up."
2. Put together a list or reminder of what you need to do the next day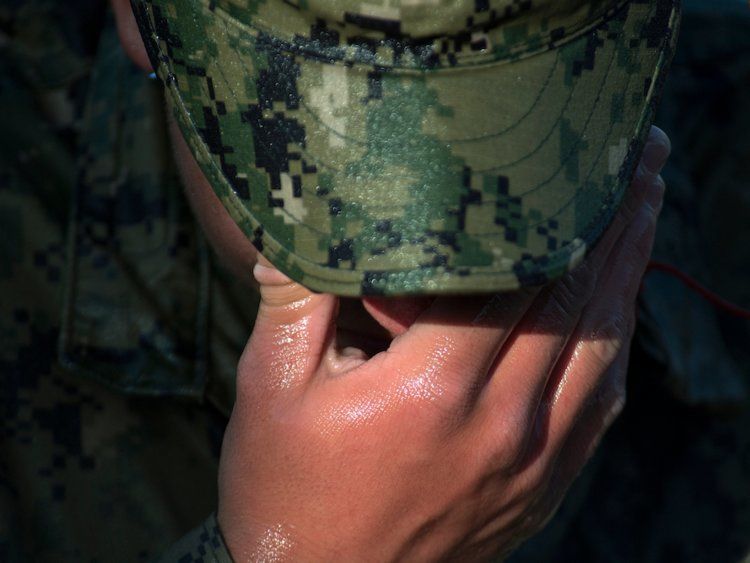 La Reau recommends writing a daily list to help you mentally prepare for the next day(U.S. Navy/Petty Officer 1st Class Abe McNatt)
We all have a lot going on, especially new parents. La Reau says you need to tackle that head on.

In the hours before bed, put together a list or reminder of what you need to do the next day.
"Every time I go home, I have a list of what I need to do the next day ... I feel like I'm prepared when I wake up in the morning," says La Reau. "I know exactly what I'm going to do and I sleep better at night for it."
3. Exercise is important, but well before bedtime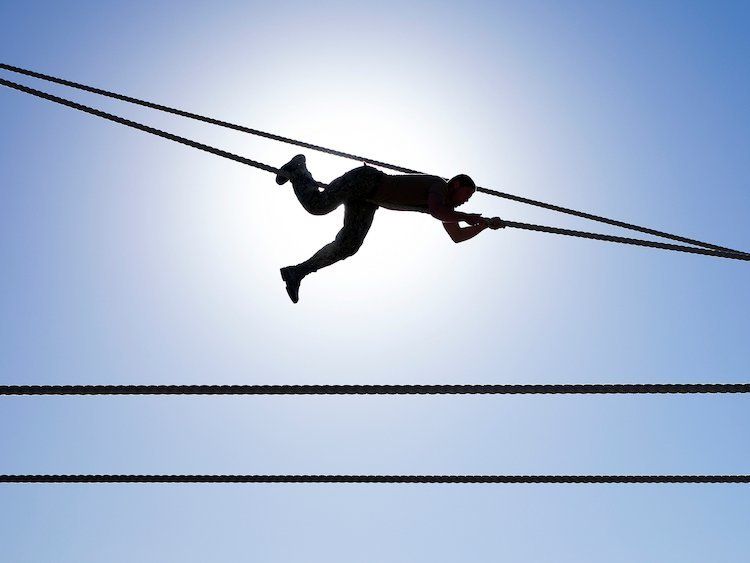 Aerobic exercise boosts the amount of rejuvenating deep sleep you receive, according to researchers at the John Hopkins Center for Sleep(U.S. Navy/Petty Officer 1st Class Abe McNatt0
Obviously. These are Navy SEALs.
4. Sleep when you can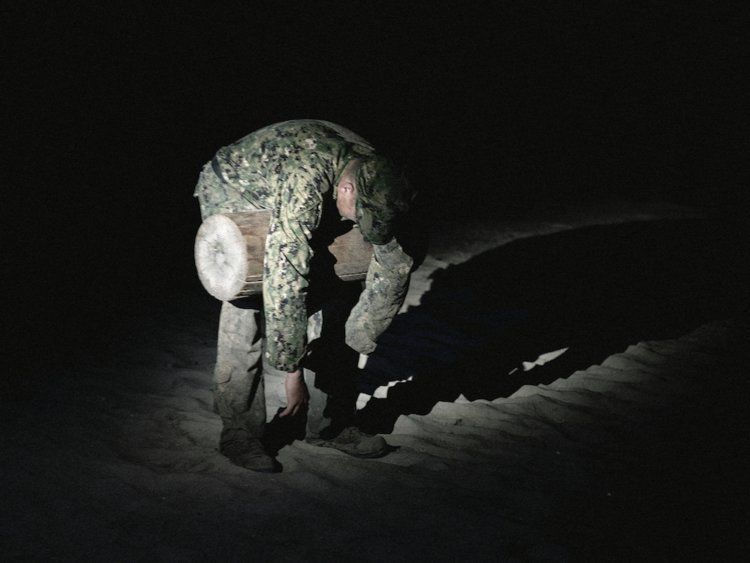 The Navy SEALs' Basic Underwater Demolition/SEAL training is notoriously exhausting.(U.S. Navy/Petty Officer 1st Class Abe McNatt0
One military sleep manual advises special operators to use the lulls in combat to nap. "Uninterrupted sleep for as little as 10 minutes may partially recover alertness," the Naval Health Research Center report said.
A nap can boost your energy but don't zonk out too close to your bedtime, La Reau said.
"Naps are really helpful, and any sleep is better than no sleep at all," La Reau said. "When the baby takes a nap, that could be a good time for you to take a nap."
Just think of it as a lull in combat.
5. Get a high-quality mattress, black-out shades, and a white-noise machine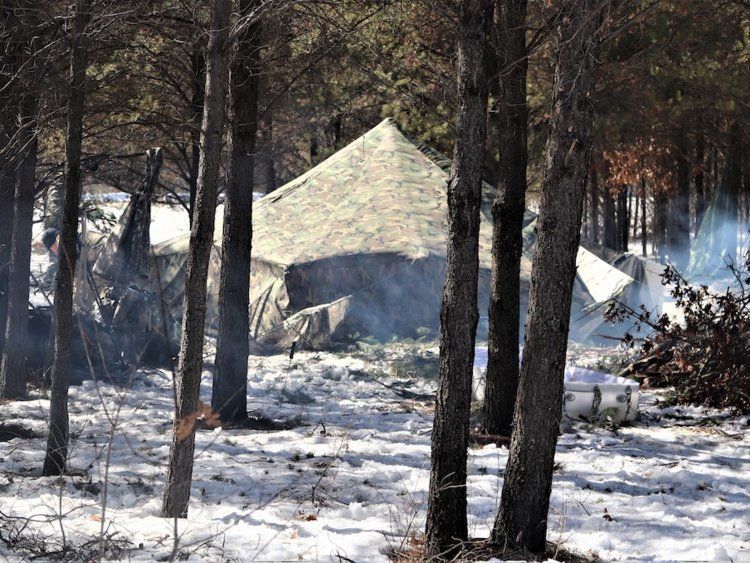 Set yourself up for nighttime right(U.S. Army/Scott T. Sturkol)
"The bedroom should be a sanctuary for sleeping and relaxation and recovery, it's not to be used as an accessory or a work station," La Reau said.
He suggests black-out shades, a white-noise machine, and a quality mattress.
"Sleeping on a high-quality mattress is the best investment you'll ever make," he said.
6. Put away that phone. Seriously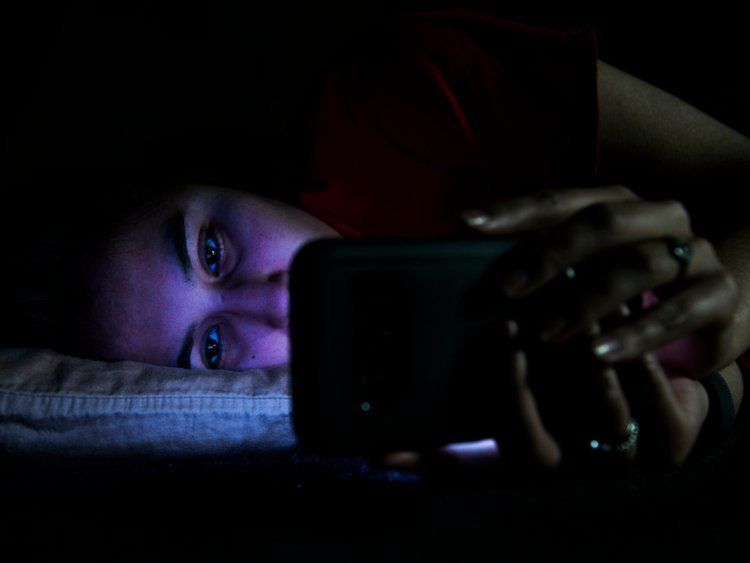 Light from devices such as your phone can delay the release of the hormone melatonin, which regulates when you're tired.(U.S. Air Force/Senior Airman Destinee Sweeney)
It's not just because of that blue light, either. It's about stress. You want to use the two hours before bed to relax and unwind — not get yourself worried.
"If you're going to check your email and you realize you have 10 emails — that doesn't help you be very settled at night," La Reau said.
7. Sleep can be a team sport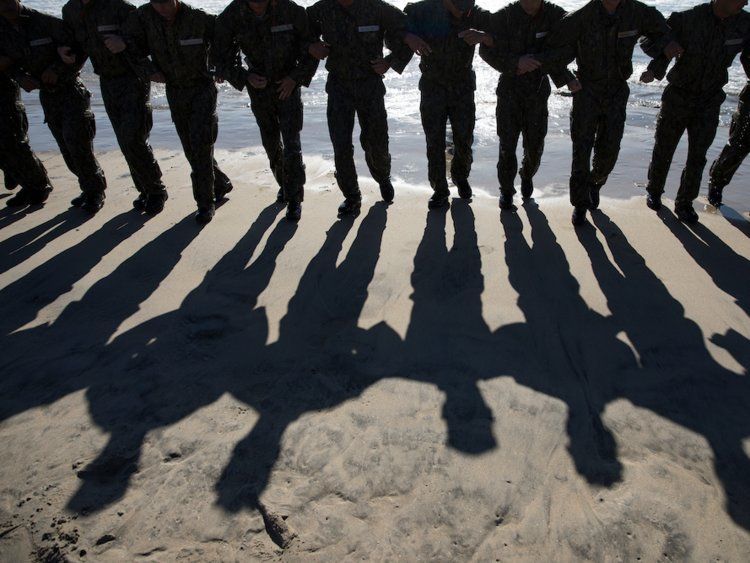 Recognize when you're exhausted and ask others to help you(U.S. Navy/Petty Officer 1st Class Abe McNatt)
An exhausted parent needs to recognize it and call in reinforcements: friends, family, or their partner.
"I think there's opportunities to have those open and honest conversations," La Reau said. "Be like, 'You know, I've got a huge meeting tomorrow, I'm on a long period of travel, I've got a lot going on,' or someone's just completely exhausted."
"'Let me take care of all issues that come up with the kids tonight.'"
Read more from Business Insider:

WATCH NEXT: Marine Corps Commandant Gen. Neller Does His Final CFT
August 19, 2019 at 02:14 PM
news
Joshua Yabut/Twitter
The soldier who was arrested for taking an armored personnel carrier on a slow-speed police chase through Virginia has been found not guilty by reason of insanity on two charges, according to The Richmond-Times Dispatch.
Joshua Phillip Yabut, 30, entered a plea of not guilty by reason of insanity for unauthorized use of a motor vehicle — in this case, a 12-ton APC taken from Fort Pickett in June 2018 — and violating the terms of his bond, which stemmed from a trip to Iraq he took in March 2019 (which was not a military deployment).
ISIS in Afghanistan (Twitter)
In the aftermath of the ISIS suicide bombing at a wedding reception on in Afghanistan that left 63 people dead on Saturday night, Afghan president Ashraf Ghani marked the nation's 100th independence celebration with a solemn vow to "eliminate" the terror group's strongholds across the country.
"We will take revenge for every civilian drop of blood," Ghani declared. "Our struggle will continue against (ISIS), we will take revenge and will root them out."
That might prove difficult. Six month after President Donald Trump declared victory over the ISIS "caliphate" in Iraq and Syria, the terror group continues to mount a bloody comeback across the Middle East — and Afghanistan is no exception.
August 19, 2019 at 12:39 PM
news
30th Armored Brigade Combat Team Bradley Fighting Vehicle scans for its moment of opportunity to attack opposing forces in Ujen Military Training Village at the National Training Center on Ft. Irwin, CA July 14, 2019 as part of Operation Hickory Sting. (U.S. Army/Spc. Brianna Lawrence)
A career Fort Worth defense contractor who spent time in prison for lying to the government is in trouble again for similar conduct, which investigators say could have compromised troop safety and led to the disclosure of U.S. technology secrets to foreign governments.
Ross Hyde, 63, has been charged in federal court with making false claims about the type of aluminum he provided under a contract for aircraft landing gear, court records show. He faces up to five years in prison, if convicted.
Hyde, a machinist, has said in court documents that he's worked in the industry all his life. His latest company, Vista Machining Co., has supplied the Pentagon with parts for tanks, aircraft and other military equipment — mostly hardware and machined metals — since 2008. But inspectors said many of his products were cheap replacements, some illegally obtained from China, which he tried to hide from the government.
This photo taken on Oct. 7, 2018, shows a billboard that reads "The State Central Navy Testing Range" near residential buildings in the village of Nyonoksa, northwestern Russia. The Aug. 8, 2019, explosion of a rocket engine at the Russian navy's testing range just outside Nyonoksa led to a brief spike in radiation levels and raised new questions about prospective Russian weapons. (AP Photo/Sergei Yakovlev)
It's been more than a week since a mysterious Russian nuclear accident roughly 600 miles north of Moscow and only the Kremlin and those killed know what happened.
What is known is something exploded on Aug. 8 at a naval weapons testing range near the village of Nyonoksa. The Russian government's official account of the accident has changed several times since then, but the country's weather agency recently confirmed that radiation levels jumped to 16 times greater than normal after the blast.
U.S. media outlets have reported that a nuclear-powered cruise missile named the SSX-C-9 Skyfall likely exploded during testing. President Donald Trump appeared to confirm as much when he tweeted on Aug. 12 that the United States had gleaned useful information from "the failed missile explosion in Russia."
Sesame Street is launching a new initiative geared toward military caregivers that's designed to help children understand, cope with, and ask questions about their parent's military service.