7 winning strategies Navy SEALs use to overcome sleep deprivation
March 22, 2019 at 04:36 PM
Lifestyle
Growing evidence suggests that poor sleep habits harm our health, our relationships, even our jobs. So if you're having trouble sleeping, then it's time to get back to the basics — military style.

---
Special operation forces, who are sent on the U.S. military's most dangerous assignments, must sleep when they can and often face extreme sleep deprivation to complete their mission. Whether you're a new parent, have a stressful job or are dealing with a difficult situation, there's a lot you can learn from these elite operators.
To get a sense of how to sleep like a champ in the worst situations, we pored over sleep techniques for special operators and interviewed a former Navy SEAL who trains pro athletes, firefighters and police tactical teams on maximizing their performance.
"There's not a harder job out there than being a mom or dad, working or stay at home," says Adam La Reau, who spent 12 years as a Navy SEAL and is the co-founder of O2x Human Performance, a company that trains and advises groups from the Chicago Blackhawks to the Boston Fire Department. "There's definitely a sleep debt that could occur over time."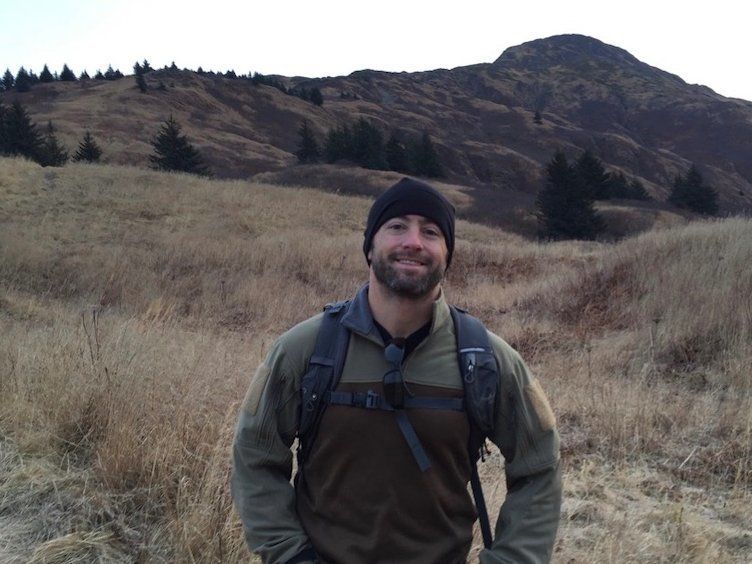 Adam La Reau spent 12 years in the Navy SEALs, rising to the rank of lieutenant commander. He cofounded O2x in 2013 with fellow SEALs(Courtesy of Adam La Reau via Business Insider)
Small tweaks to your routine — what La Reau calls "1% changes" — will make a huge difference to your sleep.
These are the basics of sleep boot camp. Know these before you nod off.
1. Have a pre-sleep game plan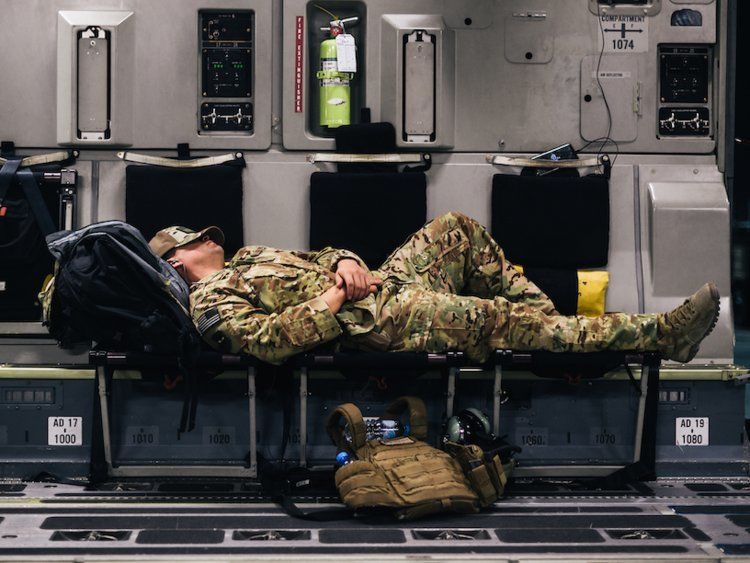 An airman catches some zzz's on a C-17 Globemaster flight.(U.S. Air Force/Staff Sgt. Jordan Castelan)
"It's like a warm-up routine you do for a work-out," La Reau says, then ticks off a list of do-nots: Eat within two hours before bed, stare at bright lights or start playing Fortnite.

During this time, La Reau suggests activities that will calm your nerves, maybe reading, meditation, listening to music, dimming the lights.
Definitely: Turn off your electronics.
TV watchers, e-tablets readers, Fortnight gamers — "They're getting crushed with light," says La Reau, whose O2x team includes half a dozen sleep scientists. "And that's just going to disrupt their circadian rhythm, it's going to trick your body into thinking it's day and your body should be up."
2. Put together a list or reminder of what you need to do the next day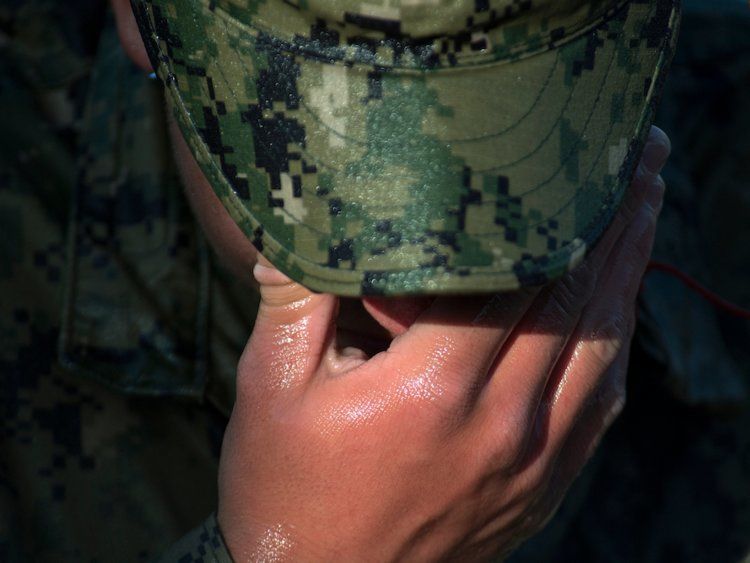 La Reau recommends writing a daily list to help you mentally prepare for the next day(U.S. Navy/Petty Officer 1st Class Abe McNatt)
We all have a lot going on, especially new parents. La Reau says you need to tackle that head on.

In the hours before bed, put together a list or reminder of what you need to do the next day.
"Every time I go home, I have a list of what I need to do the next day ... I feel like I'm prepared when I wake up in the morning," says La Reau. "I know exactly what I'm going to do and I sleep better at night for it."
3. Exercise is important, but well before bedtime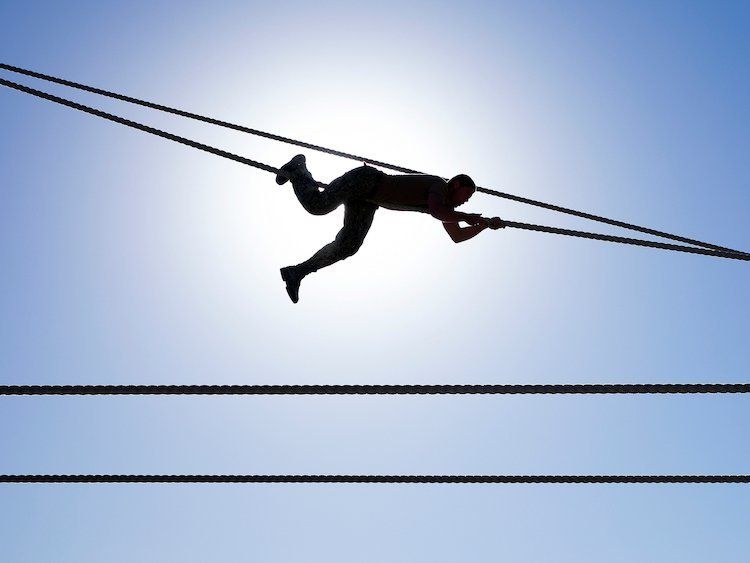 Aerobic exercise boosts the amount of rejuvenating deep sleep you receive, according to researchers at the John Hopkins Center for Sleep(U.S. Navy/Petty Officer 1st Class Abe McNatt0
Obviously. These are Navy SEALs.
4. Sleep when you can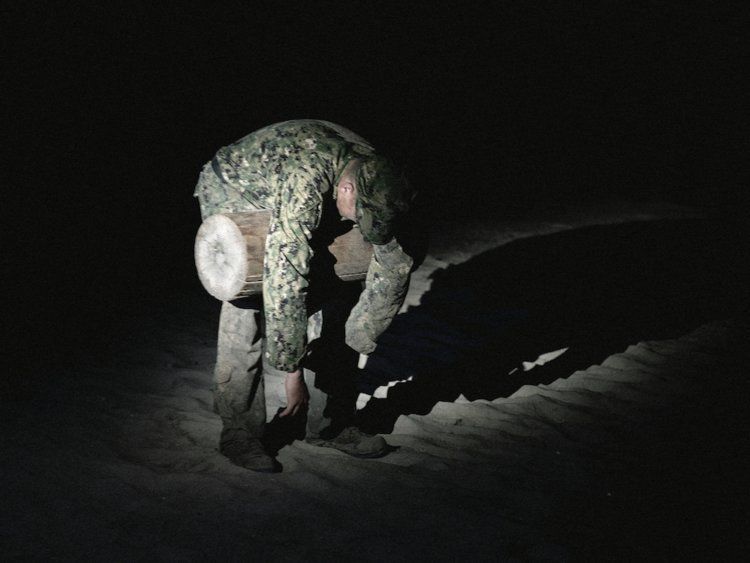 The Navy SEALs' Basic Underwater Demolition/SEAL training is notoriously exhausting.(U.S. Navy/Petty Officer 1st Class Abe McNatt0
One military sleep manual advises special operators to use the lulls in combat to nap. "Uninterrupted sleep for as little as 10 minutes may partially recover alertness," the Naval Health Research Center report said.
A nap can boost your energy but don't zonk out too close to your bedtime, La Reau said.
"Naps are really helpful, and any sleep is better than no sleep at all," La Reau said. "When the baby takes a nap, that could be a good time for you to take a nap."
Just think of it as a lull in combat.
5. Get a high-quality mattress, black-out shades, and a white-noise machine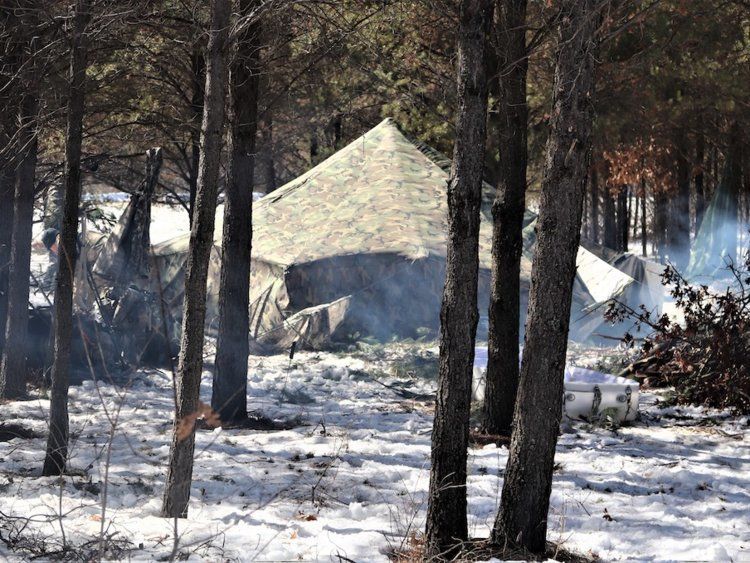 Set yourself up for nighttime right(U.S. Army/Scott T. Sturkol)
"The bedroom should be a sanctuary for sleeping and relaxation and recovery, it's not to be used as an accessory or a work station," La Reau said.
He suggests black-out shades, a white-noise machine, and a quality mattress.
"Sleeping on a high-quality mattress is the best investment you'll ever make," he said.
6. Put away that phone. Seriously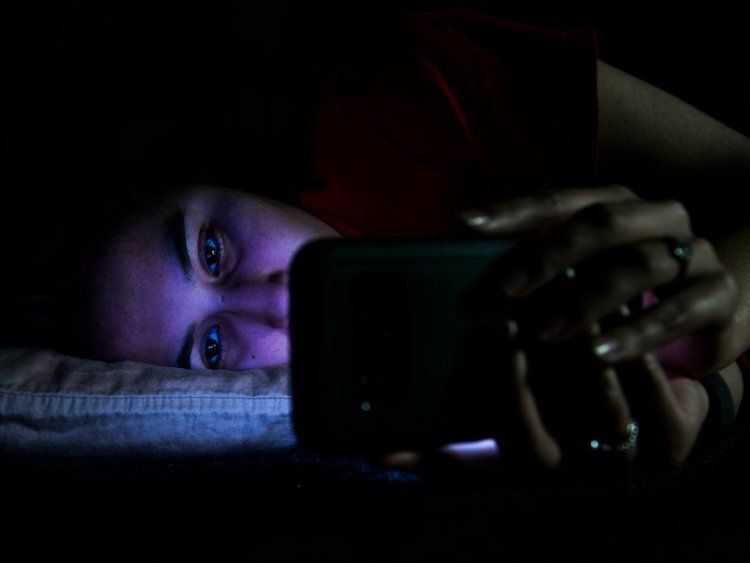 Light from devices such as your phone can delay the release of the hormone melatonin, which regulates when you're tired.(U.S. Air Force/Senior Airman Destinee Sweeney)
It's not just because of that blue light, either. It's about stress. You want to use the two hours before bed to relax and unwind — not get yourself worried.
"If you're going to check your email and you realize you have 10 emails — that doesn't help you be very settled at night," La Reau said.
7. Sleep can be a team sport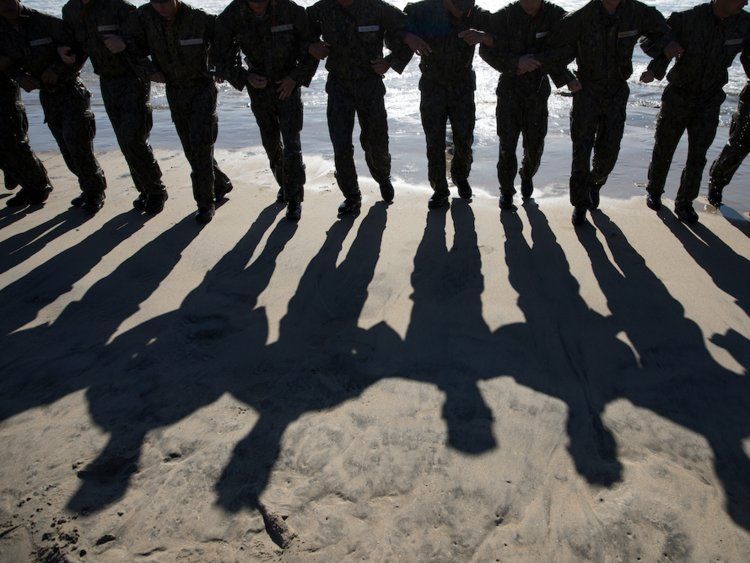 Recognize when you're exhausted and ask others to help you(U.S. Navy/Petty Officer 1st Class Abe McNatt)
An exhausted parent needs to recognize it and call in reinforcements: friends, family, or their partner.
"I think there's opportunities to have those open and honest conversations," La Reau said. "Be like, 'You know, I've got a huge meeting tomorrow, I'm on a long period of travel, I've got a lot going on,' or someone's just completely exhausted."
"'Let me take care of all issues that come up with the kids tonight.'"
Read more from Business Insider:

WATCH NEXT: Marine Corps Commandant Gen. Neller Does His Final CFT
(U.S. Navy photoo)
On Nov, 10, 2004, Army Staff Sgt. David Bellavia knew that he stood a good chance of dying as he tried to save his squad.
Bellavia survived the intense enemy fire and went on to single-handedly kill five insurgents as he cleared a three-story house in Fallujah during the iconic battle for the city. For his bravery that day, President Trump will present Bellavia with the Medal of Honor on Tuesday, making him the first living Iraq war veteran to receive the award.
In an interview with Task & Purpose, Bellavia recalled that the house where he fought insurgents was dark and filled with putrid water that flowed from broken pipes. The battle itself was an assault on his senses: The stench from the water, the darkness inside the home, and the sounds of footsteps that seemed to envelope him.
(U.S. Army/Pvt. Stephen Peters)
With the Imperial Japanese Army hot on his heels, Oscar Leonard says he barely slipped away from getting caught in the grueling Bataan Death March in 1942 by jumping into a choppy bay in the dark of the night, clinging to a log and paddling to the Allied-fortified island of Corregidor.
After many weeks of fighting there and at Mindanao, he was finally captured by the Japanese and spent the next several years languishing under brutal conditions in Filipino and Japanese World War II POW camps.
Now, having just turned 100 years old, the Antioch resident has been recognized for his 42-month ordeal as a prisoner of war, thanks to the efforts of his friends at the Brentwood VFW Post #10789 and Congressman Jerry McNerney.
McNerney, Brentwood VFW Commander Steve Todd and Junior Vice Commander John Bradley helped obtain a POW award after doing research and requesting records to surprise Leonard during a birthday party last month.
June 24, 2019 at 02:30 PM
news
(U.S. Marine Corps/Staff Sgt. Andrew Ochoa)
Editor's Note: This article by Gina Harkins originally appeared on Military.com, a leading source of news for the military and veteran community.
Hundreds of Marines will join their British counterparts at a massive urban training center this summer that will test the leathernecks' ability to fight a tech-savvy enemy in a crowded city filled with innocent civilians.
The North Carolina-based Kilo Company, 3rd Battalion, 8th Marines, will test drones, robots and other high-tech equipment at Muscatatuck Urban Training Center near Butlerville, Indiana, in August.
They'll spend weeks weaving through underground tunnels and simulating fires in a mock packed downtown city center. They'll also face off against their peers, who will be equipped with off-the-shelf drones and other gadgets the enemy is now easily able to bring to the fight.
It's the start of a four-year effort, known as Project Metropolis, that leaders say will transform the way Marines train for urban battles. The effort is being led by the Marine Corps Warfighting Laboratory, based in Quantico, Virginia. It comes after service leaders identified a troubling problem following nearly two decades of war in the Middle East: adversaries have been studying their tactics and weaknesses, and now they know how to exploit them.
June 24, 2019 at 01:11 PM
news
(Reuters/Carlos Barria)
WASHINGTON/RIYADH (Reuters) - President Donald Trump imposed new U.S. sanctions onIran on Monday following Tehran's downing of an unmanned American drone and said the measures would target Iranian Supreme Leader Ayatollah Ali Khamenei.
Trump told reporters he was signing an executive order for the sanctions amid tensions between the United States and Iran that have grown since May, when Washington ordered all countries to halt imports of Iranian oil.
Trump also said the sanctions would have been imposed regardless of the incident over the drone. He said the supreme leaders was ultimately responsible for what Trump called "the hostile conduct of the regime."
"Sanctions imposed through the executive order ... will deny the Supreme Leader and the Supreme Leader's office, and those closely affiliated with him and the office, access to key financial resources and support," Trump said.
June 24, 2019 at 01:01 PM
news
U.S. Air National Guard/Senior Airman Jonathan W. Padish
While it can be difficult to peg down just how star-spangled a state is, one indicator is the rate at which citizens enlist in the military, especially during the United States' longest period of sustained conflict. At least, that's the thinking behind WalletHub's new study, 2019's Most Patriotic States in America.