(U.S. Navy/Mass Communication Specialist 3rd Class Kenneth Abbate)
It's been just about two years since the twin collisions of the USS Fitzgerald and USS John S. McCain with commercial vessels, and the Navy has made a wild discovery in its quest to improve watchstander performance: sleep matters!
---
In January 2018, the Navy switched over to watch rotations based on the body's natural circadian rhythm in an effort to improve readiness and avoid subsequent surface mishaps. And by golly, it's working! USNI News reports from the USS Gravely:
A year and a half after surface navy leadership demanded ships implement new work schedules to ensure sailors got enough sleep, officers aboard a destroyer say the new scheduling has made them more effective at sea and they're not looking back.
Among the findings in deep-dive looks at the surface navy following two fatal collisions in 2017 was the fact that many officers were standing watch during pivotal evolutions – refuelings at sea (RAS), strait transits, pulling into port – on little or no sleep. With the medical community firmly stating that being sleep-deprived can impact alertness and performance in ways similar to drinking alcohol, the Navy ordered in late 2017 that all surface ships create a watch standing schedule that allowed sailors to sleep at the same time every night with seven hours of uninterrupted sleep.
To be fair, the USNI News report provides a fascinating look at how the Navy is approaching the new sleep schedule. But even so, it seems the big takeaway for Navy officials over the last two years is that getting more sleep on a natural cycle is ... good?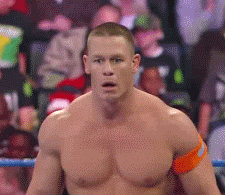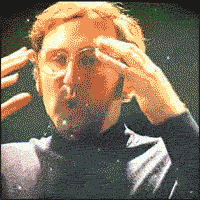 Read the full USNI News story here.
Sgt. Ryan Blount, 27th Brigade, New York Army National Guard, rests in a hallway after a full day of field training, before heading back out Jan. 16, 2015, at Alexandria International Airport, La. (U.S. Air Force/Senior Airman Cliffton Dolezal)
(Reuters Health) - Soldiers who experience sleep problems during basic combat training may be more likely to struggle with psychological distress, attention difficulties, and anger issues during their entry into the military, a recent study suggests.
"These results show that it would probably be useful to check in with new soldiers over time because sleep problems can be a signal that a soldier is encountering difficulties," said Amanda Adrian, lead author of the study and a research psychologist at the Center for Military Psychiatry and Neuroscience at Walter Reed Army Institute of Research in Silver Spring, Maryland.
"Addressing sleep problems early on should help set soldiers up for success as they transition into their next unit of assignment," she said by email.
August 20, 2019 at 04:30 AM
news
The Armed Forces Service Medal has a green, blue and yellow ribbon and a bronze medal featuring a torch like that held by the Statue of Liberty. (U.S. Air Force/Staff Sgt. Alexx Pons)
Editor's Note: This article by Gina Harkins originally appeared onMilitary.com, a leading source of news for the military and veteran community.
Thousands of U.S. service members who've been sent to operate along the Mexico border will receive a military award reserved for troops who "encounter no foreign armed opposition or imminent hostile action."
The Pentagon has authorized troops who have deployed to the border to assist U.S. Customs and Border Protection (CBP) since last April to receive the Armed Forces Service Medal. Details about the decision were included in a Marine Corps administrative message in response to authorization from the Defense Department.
There is no end date for the award since the operation remains ongoing.
August 19, 2019 at 05:26 PM
news
Photo: US District Court for the Eastern District of Virginia
A former sailor who was busted buying firearms with his military discount and then reselling some of them to criminals is proving to be a wealth of information for federal investigators.
Julio Pino used his iPhone to record most, if not all, of his sales, court documents said. He even went so far as to review the buyers' driver's license on camera.
It is unclear how many of Pino's customer's now face criminal charges of their own. Federal indictments generally don't provide that level of detail and Assistant U.S. Attorney William B. Jackson declined to comment.
Photo illustration by Paul Szoldra/Task & Purpose
It all began with a medical check.
Carson Thomas, a healthy and fit 20-year-old infantryman who had joined the Army after a brief stint in college, figured he should tell the medics about the pain in his groin he had been feeling. It was Feb. 12, 2012, and the senior medic looked him over and decided to send him to sick call at the base hospital.
It seemed almost routine, something the Army doctors would be able to diagnose and fix so he could get back to being a grunt.
Now looking back on what happened some seven years later, it was anything but routine.
August 19, 2019 at 04:57 PM
news
U.S. Army Cpt. Katrina Hopkins and Chief Warrant Officer 2 James Rogers, assigned to Task Force Warhorse, pilot a UH-60 Black Hawk helicopter during a medical evacuation (MEDEVAC) operation at Camp Taji, Iraq, Dec. 18, 2018. (U.S. Army photo by Spc. Javion Siders)
U.S. forces must now ask the Iraqi military for permission to fly in Iraqi airspace before coming to the aid of U.S. troops under fire, a top military spokesman said.
However, the mandatory approval process is not expected to slow down the time it takes the U.S. military to launch close air support and casualty evacuation missions for troops in the middle of a fight, said Army Col. James Rawlinson, a spokesman for Combined Joint Task Force-Operation Inherent Resolve.