Trump reportedly offered to sell F-35 fighter jets to Turkey in exchange for not attacking Kurdish forces in Syria
October 09, 2019 at 10:46 PM
Military Tech
In a phone called with Turkish President Recep Tayyip Erdogan on Sunday, President Donald Trump reportedly advised Turkey not to invade northeastern Syria and offered to resume sales of the U.S.'s fifth-generation aircraft, the Lockheed Martin F-35.
Trump offered Erdogan "a really good package," in addition to other benefits and a presidential visit, a senior State Department official told Washington Post columnist Josh Rogin.
Erdogan is still scheduled to visit the White House in November.
---
Trump made the decision to withdraw roughly 1,000 U.S. troops from the region on Sunday following his call with Erdogan. Thousands of US-backed Kurdish allies are stationed in northeastern Syria, and observers say Trump's decision has left the Kurdish fighters vulnerable to Turkish attack and may even fuel an ISIS resurgence.
Turkey has long cited the Kurdish People's Protection Units, or YPG, and the Kurdish-majority Syrian Democratic Forces (SDF) as terrorist threats with links to the Kurdistan Workers' Party (PKK). The PPK is a Turkey-based rebel group that has been designated as a terrorist organization by the U.S. and Turkey.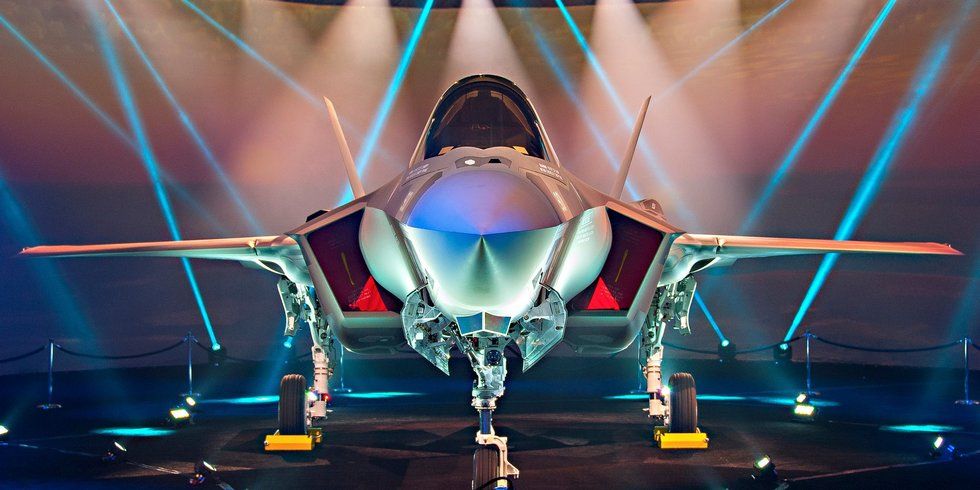 Israel's first F-35A Lightning II fighter jet being revealed during a ceremony. (Lockheed Martin)
F-35s or the Russian S-400
Trump's purported offer to Erdogan marks a departure from the U.S.'s policy not to include Turkey in its flagship F-35 program starting in July. The U.S. granted F-35 contracts to several allies, including the UK and South Korea, but took Turkey off that list when it purchased Russia's advanced S-400 air defense systems.
"The F-35 cannot coexist with a Russian intelligence collection platform that will be used to learn about its advanced capabilities," the White House said in a statement at the time.
"Turkey has been a longstanding and trusted partner and NATO Ally for over 65 years, but accepting the S-400 undermines the commitments all NATO Allies made to each other to move away from Russian systems," the statement added. "This will have detrimental impacts on Turkish interoperability with the Alliance."
Turkey, which created over 900 parts for the F-35, was removed from the program and is expected to be replaced by American manufacturers by March 2020, according to Lockheed Martin CEO Marillyn Hewson. The country has said it would buy 100 F-35As.

The U.S. also withdrew its offer of a $3.5 billion Patriot missile system contract due to Turkey's purchase of Russia's S-400s.
Turkish officials protested the expulsions and described it as a "mistake which would open irreparable wounds."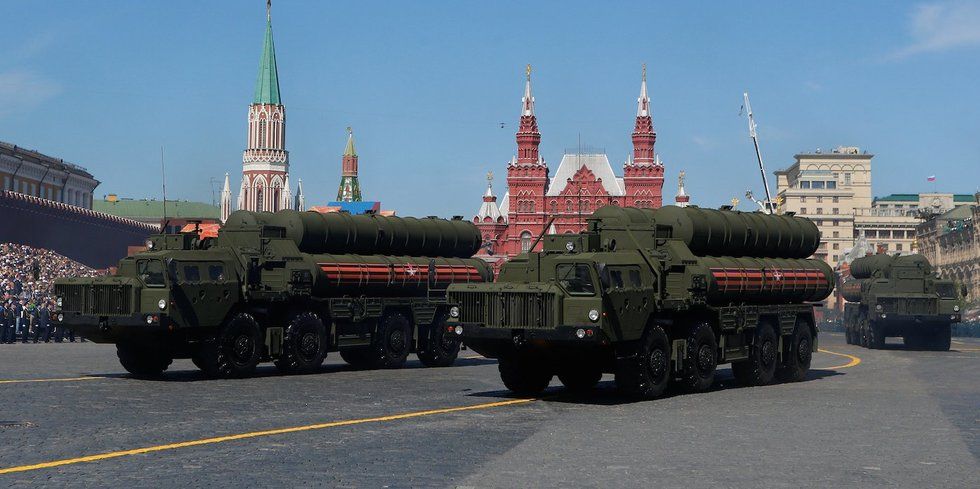 Russian S-400 air-defense missile systems in Moscow during the Victory Day parade on May 9, 2018(Reuters/Sergei Karpukhin)
Despite warnings from Congress, Trump sympathized with Turkey and signaled the resumption of F-35 deliveries. Under the Countering America's Adversaries Through Sanctions Act, Turkey's purchase of Russian military equipment makes it liable to US sanctions.

"It's a very tough situation that they're in, and it's a very tough situation that we've been placed in the United States," Trump said to reporters in July. "We'll see what happens. But it's not really fair."
"Because of the fact that you bought a Russian missile, we're not allowed to sell them billions of dollars' worth of aircraft," he added. "It's not a fair situation."
Read more from Business Insider:
December 07, 2019 at 05:30 AM
news
A Purple Heart and Silver Star (Atlanta Journal-Constitution photo)
An Army veteran from Columbus claimed he suffered from post-traumatic stress disorder after a deployment in Afghanistan that earned him a Purple Heart and Silver Star.
As a result, he collected $76,000 in benefits for the mental condition.
He admitted Wednesday, however, that all of that was a lie.
He was not deployed to Afghanistan, never suffered PTSD and never received the two honors, which are among the highest bestowed for military service.
December 07, 2019 at 04:30 AM
news
Rep. Duncan Hunter (AP Photo/Denis Poroy)
SAN DIEGO — Days after Rep. Duncan Hunter pleaded guilty to a federal felony related to a yearslong campaign finance scandal, he has finally stated explicitly that he will resign from his congressional seat before the end of his term.
"Shortly after the holidays I will resign from Congress," Hunter, R-Calif., in a statement. "It has been an honor to serve the people of California's 50th District, and I greatly appreciate the trust they have put in me over these last 11 years."
December 06, 2019 at 08:55 PM
news
A Coast Guard Aids to Navigation Team Kodiak boat crew displays their new 38-foot Special Purpose Craft - Training Boat in Womens Bay Sept. 27, 2011. (Coast Guard/Petty Officer 2nd Class Charly Hengen)
A collision between a Coast Guard boat and a Navy vessel near Kodiak Island, Alaska on Wednesday landed six coasties and three sailors to the hospital, officials said.
December 06, 2019 at 04:12 PM
news
(U.S. Army/Staff Sgt. Jamarius Fortson)
December 06, 2019 at 09:05 AM
news
(U.S. Navy photo)
A shooting at Naval Air Station Pensacola in Florida has left four people dead, including the gunman, law enforcement officials said at a Friday news conference.
The shooter and two victims were killed at the base and another victim died after being taken to the hospital, said Chip Simmons, deputy chief of the Escambia County Sheriff's Office.
Another seven people remain hospitalized, including two sheriff's deputies who engaged the gunman, Simmons said at Friday's news conference. One was hit in the arm and the other was shot in the knee. Both are expected to recover.