Drones are the future. They could also earn you some serious cash
June 21, 2019 at 04:06 PM
career
The advancements in drone tech are comparable to that of cell phones. It's hard to imagine a time when your portable lifeline to everything (traffic, calendar, family, friends, banking, shopping, eating, yes, we literally mean everything) was the size of a backpack, sat on the center console in a car, and did nothing but make calls — with crap reception to boot — for something like $24.99/minute.
Seemingly overnight, Zack Morris had one at the Max calling his girl Kelly Kapowski to see if she wanted to fool Mr. B. and ditch school (that's a little Saved by the Bell reference for you Millennials out there. Add it to your Netflix binge list and thank us later).
Even then, those phones were the size of a small fish tank. Cheers, 1990s.
---
Fast-forward a few years, and here we all are, walking around with a tiny device in our hands playing our music and gender-swapping our faces, paying for things with a digital wallet, transferring money to our friends with emojis, with access to the whole world wide web at a moment's notice.
You can even use them IN THE SKY whilst traveling on most domestic flights.
Magic.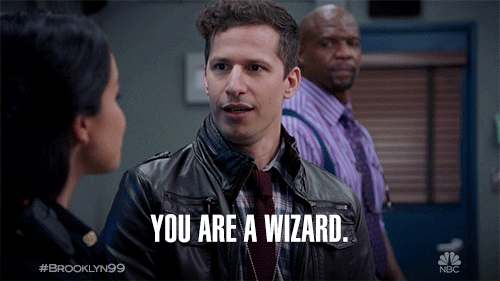 Yes, we know you understand the amazement that is the development of cellular devices. We're sure you appreciate that it wasn't so long ago that you had to be attached to a wall to make a call and now you can touch a button and see someone's face across the world whenever you want. We're confident you stay up at night and marvel at it as much as we do.

Equally (probably more if we're being honest) incomprehensible is the unbelievable advancements in drone technology. In about the same timeline of Alexander Bell to cell, we went from Orville and Wilbur trying their damndest in North Carolina just to get off the ground, to remote control airplanes dropping bombs on the Taliban. And now, it's just a matter of time before they're delivering our packages (drones, not the Taliban – nobody wants that). Again, magic.
We've already soared past the hoverboard.
The future is here
Earlier this week, Amazon announced that the delivery super giant is just about ready to start droning (yeah we're making that a verb for drones now, you're welcome) your packages with the unveiling of its Prime Air electric delivery drone at its re:Mars artificial intelligence conference in Las Vegas. And what happened in Vegas definitely won't stay there.
Apparently this little delivery vixen "combines the behavior of a plane with that of a helicopter," which is kind of like someone having a great personality and actually also being hot. If Amazon can deliver your sprouted multi-grain bread in under two hours, we're confident that it's mere moments before Papa John's will be flying your gluten-free white pizza through the sky, too (Pro-tip: you're eating pizza. Just order the regular one).
"What does this all mean?" you ask.
Well aside from the clearly obvious decrease in amazon's carbon footprint, it means legit job security in drones.
"But I don't want to re-enlist just to learn to fly drones," you say.
Well, Susan, you don't have to.
You figured out how to use that new software update on your cellphone (sidenote: way to go!). With the new Unmanned Aerial Systems Program at the University of Arkansas-Fort Smith, we're confident you can operate a drone, too. No matter your MOS, UAFS has a place for you in an environment that not only wants veterans, they understand them. That's why they've developed a culture to ensure you'll succeed, in a field that will always be relevant. Apply now to become a part of the UAFS tribe and have a career that will always be a part of the future.
September 16, 2019 at 07:20 PM
news
US Marine Corps
The Marine lieutenant colonel who was removed from command of 1st Reconnaissance Battalion in May is accused of lying to investigators looking into allegations of misconduct, according to a copy of his charge sheet provided to Task & Purpose on Monday.
September 16, 2019 at 05:50 PM
news
President Donald Trump just can't stop telling stories about former Defense Secretary James Mattis. This time, the president claims Mattis said U.S. troops were so perilously low on ammunition that it would be better to hold off launching a military operation.
"You know, when I came here, three years ago almost, Gen. Mattis told me, 'Sir, we're very low on ammunition,'" Trump recalled on Monday at the White House. "I said, 'That's a horrible thing to say.' I'm not blaming him. I'm not blaming anybody. But that's what he told me because we were in a position with a certain country, I won't say which one; we may have had conflict. And he said to me: 'Sir, if you could, delay it because we're very low on ammunition.'
"And I said: You know what, general, I never want to hear that again from another general," Trump continued. "No president should ever, ever hear that statement: 'We're low on ammunition.'"
At least one Air Force base is waging a slow battle against feral hogs — and way, way more than 30-50 of them.
A Texas trapper announced on Monday that his company had removed roughly 1,200 feral hogs from Joint Base San Antonio property at the behest of the service since 2016.
September 16, 2019 at 04:31 PM
news
In a move that could see President Donald Trump set foot on North Korean soil again, Kim Jong Un has invited the U.S. leader to Pyongyang, a South Korean newspaper reported Monday, as the North's Foreign Ministry said it expected stalled nuclear talks to resume "in a few weeks."
A letter from Kim, the second Trump received from the North Korean leader last month, was passed to the U.S. president during the third week of August and came ahead of the North's launch of short-range projectiles on Sept. 10, the South's Joongang Ilbo newspaper reported, citing multiple people familiar with the matter.
In the letter, Kim expressed his willingness to meet the U.S. leader for another summit — a stance that echoed Trump's own remarks just days earlier.
Editor's Note: This article by Oriana Pawlyk originally appeared on Military.com, a leading source of news for the military and veteran community.
On April 14, 2018, two B-1B Lancer bombers fired off payloads of Joint Air-to-Surface Standoff Missiles against weapons storage plants in western Syria, part of a shock-and-awe response to Syrian President Bashar al-Assad's use of chemical weapons against his citizens that also included strikes from Navy destroyers and submarines.
In all, the two bombers fired 19 JASSMs, successfully eliminating their targets. But the moment would ultimately be one of the last — and certainly most publicized — strategic strikes for the aircraft before operations began to wind down for the entire fleet.
A few months after the Syria strike, Air Force Global Strike Command commander Gen. Tim Ray called the bombers back home. Ray had crunched the data, and determined the non-nuclear B-1 was pushing its capabilities limit. Between 2006 and 2016, the B-1 was the sole bomber tasked continuously in the Middle East. The assignment was spread over three Lancer squadrons that spent one year at home, then six month deployed — back and forth for a decade.
The constant deployments broke the B-1 fleet. It's no longer a question of if, but when the Air Force and Congress will send the aircraft to the Boneyard. But Air Force officials are still arguing the B-1 has value to offer, especially since it's all the service really has until newer bombers hit the flight line in the mid-2020s.