Our favorite Black Friday picks for knives, survival kits, camping gear, and more
Looking for the best Black Friday gift ideas? Our team of experts examined the best Black Friday gift ideas on the market. Read this review and save yourself time and money
We may earn revenue from the products available on this page and participate in affiliate programs.
---
If there's one thing we can all agree on, it's that 2020 has been one hell of a year. Between the novel coronavirus (COVID-19) and political turmoil, it's had to believe that the holidays are finally upon us — if in an unexpected, unanticipated fashion given the current state of things.
Despite how strange this year has been, one thing is the same: Black Friday. As you're carrying out your holiday shopping, we've selected a list of some of our favorite items for your gift-giving (or receiving!) pleasure, from survival axes and hunting knives to coffee makers and camping gear.
Check out our Task & Purpose guide to Black Friday below:
Morakniv Companion Fixed Blade Outdoor Knife
This Morakniv Companion Fixed Blade outdoor knife is defined by its versatile Sandvik 12C27 stainless steel blade, which is ideal for carving, food prep, and cutting tinder. The high-quality Swedish steel is razor-sharp and exceptionally tough, and the 4.1-inch hardened blade both stays sharp longer than carbon steel and is less prone to rust. Measuring 6.6 inches overall with a patterned, high-friction grip, the Morakniv sits comfortably in the hand, for greater control, safety, and performance, especially in wet and cold conditions. [Buy]
Check out our guide to survival knives here
Fiskars X7 Hatchet
The 14-inch X7 Hatchet from Finnish company Fiskars might be the best hand-axe on the market. A hardened steel axe with a specialized shock-absorbing, non-slip grip, the X7 is far modern-looking than the traditional wood-handled hand-axe. It's also relatively cheap, extremely light (just 1.4 pounds), and ergonomically designed for maximum chopping action, with a wedged head designed to overcome even the toughest logjams. With an extra lug at the handle base for improved grip and a lifetime warranty, the X7 offers a sleeker alternative to its conventional wood-handled cousins. [Buy]
Check out our guide to camping and survival hatchets here
Buck Knives 119 Special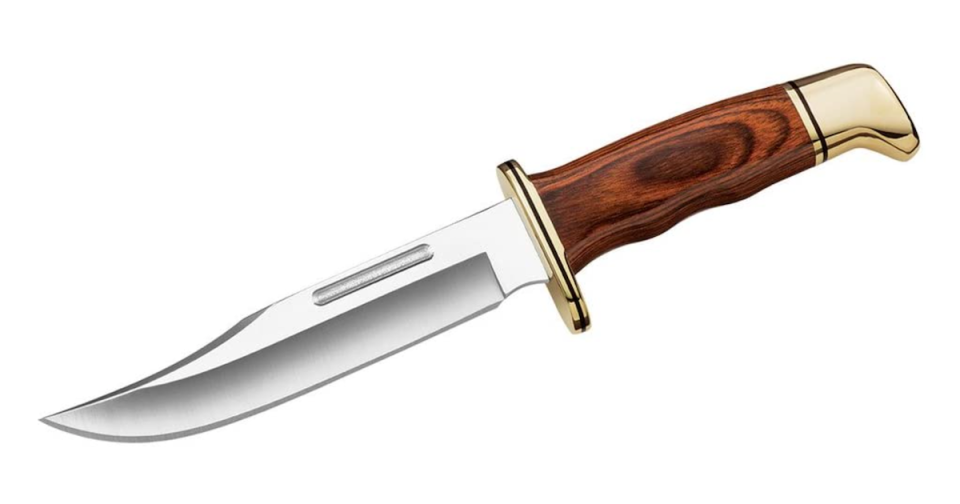 Chances are, the Buck Knives 119 Special is exactly what you picture when you think of a hunting knife. The sturdy, 6-inch blade is strong enough to handle whatever you throw at it, and the clip point comes in handy when you need to make precise cuts. Buck Knives take pride in their heat treatment, which results in extra hard steel that can keep an edge longer than many other blades. The handle combines Cocobolo hardwood with a polished brass hilt and pommel to provide a secure grip. This knife has a total length of 10.5 inches and a weight of 10.5 ounces. A leather sheath is included. If you want a classic hunting knife that strikes the perfect balance between performance and style, it's tough to beat this American classic. [Buy]
Check out our guide to hunting knives here
Osprey Daylite Plus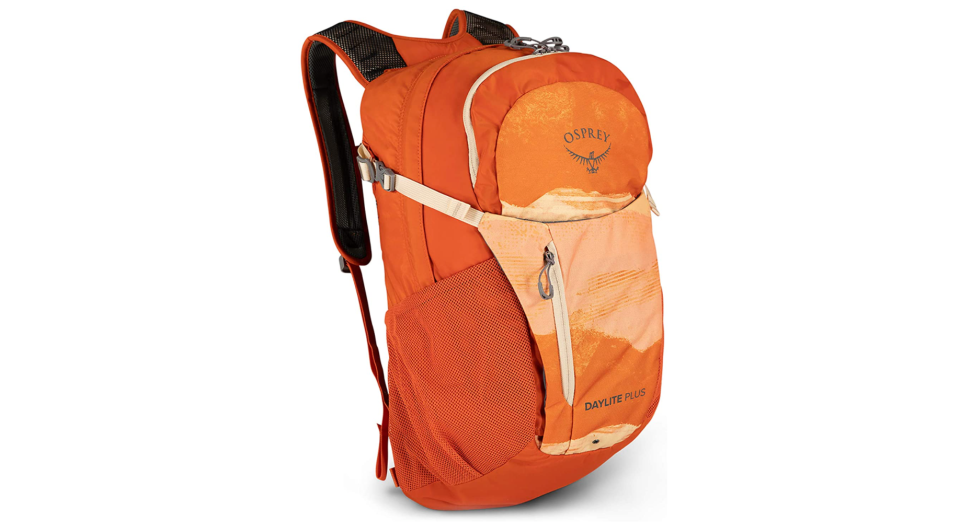 For speed and comfort, it's hard to beat the Osprey Daylite Plus. Top-tier build quality and a bulletproof warranty make Osprey bags one of the most common sights on the trail. This 20-liter bag makes a perfect day pack and can be attached to larger Osprey packs for extended camping trips. In addition to the main compartment, it offers two smaller zippered areas, two mesh pouches, and an outer panel where you can stash things you need to keep within arms reach. Ventilated panels in the shoulder straps and back support keep temperatures down and add a layer of cushioning that you won't get from budget backpacks. Add this slick backpack to your gear list to see what all the fuss is about. [Buy]
Check out our guide to hiking backpacks here
Kosin survival gear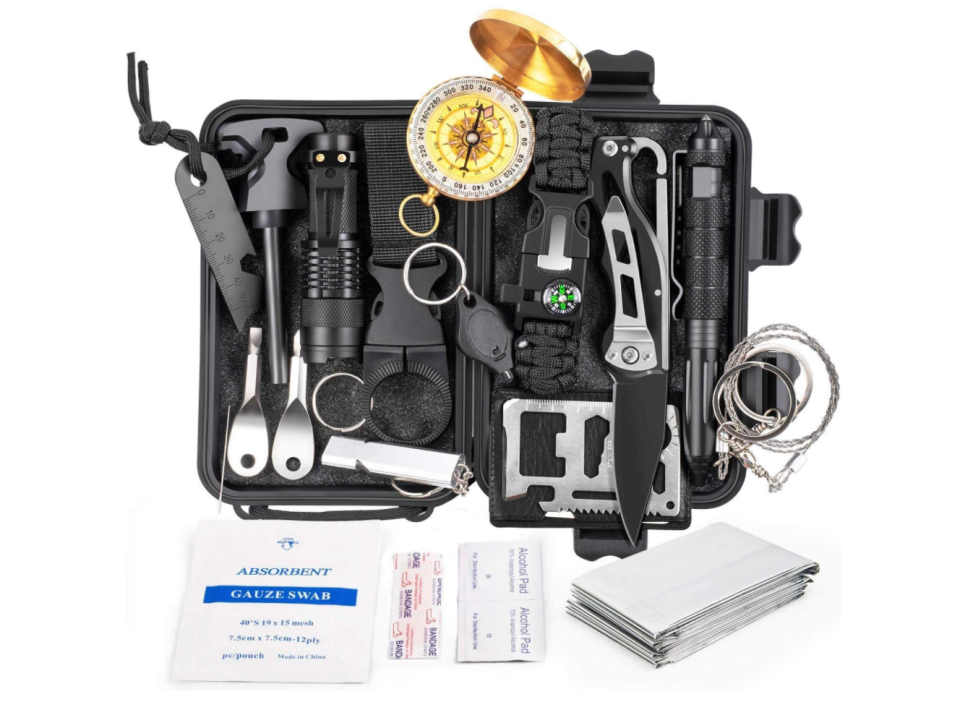 If you're looking for a small survival kit with a few roadside tools, the Kosin survival kit is the one to have. This kit sets itself apart with two screwdrivers and a steel multitool that combines a cutting edge, saw blade, can opener, bottle opener, ruler, and multiple wrench sizes. That's in addition to tools you'll need in remote environments like a wire saw, compass, thermal blanket, fire starter, and a pocket knife. Basic wound care items are also provided. The 18-piece kit comes in a hard plastic waterproof case. This is more durable, but less portable than other compact kits, so it's best suited to vehicles. The price is also hard to pass up. [Buy]
Check out our guide to survival kits here
Masterbuilt tabletop grill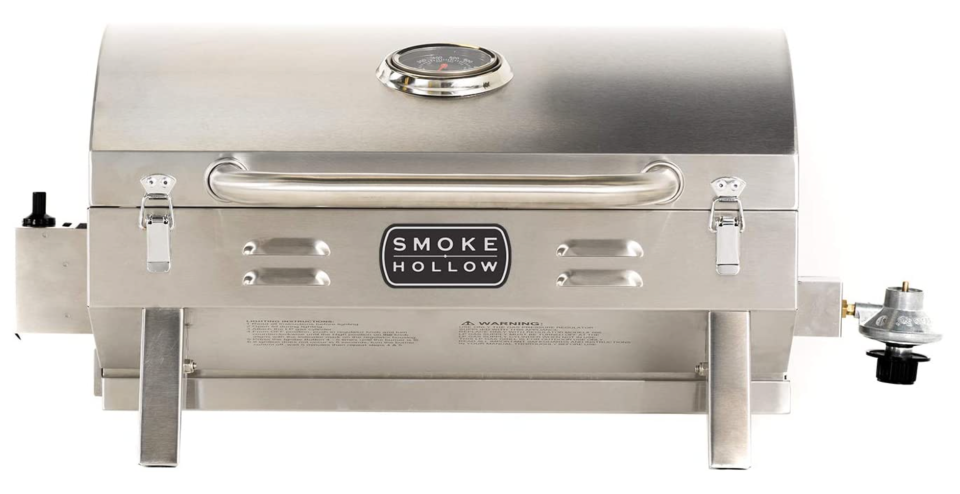 Granola and trail mix might be enough for some people, but if your stomach is growling for bacon and eggs the Masterbuilt Smoke Hollow has the answer. This gas grill is small enough to throw in the car for a weekend away but large enough to cook six hamburger patties at a time. Stainless steel construction is durable and easy to clean. The 10,000-BTU burner distributes heat evenly and runs off standard 16-ounce propane cylinders. With a built-in igniter, you won't even have to break out the matches. Go ahead, eat like a lumberjack. [Buy]
Check out our guide to camping accessories here
BioLite firepit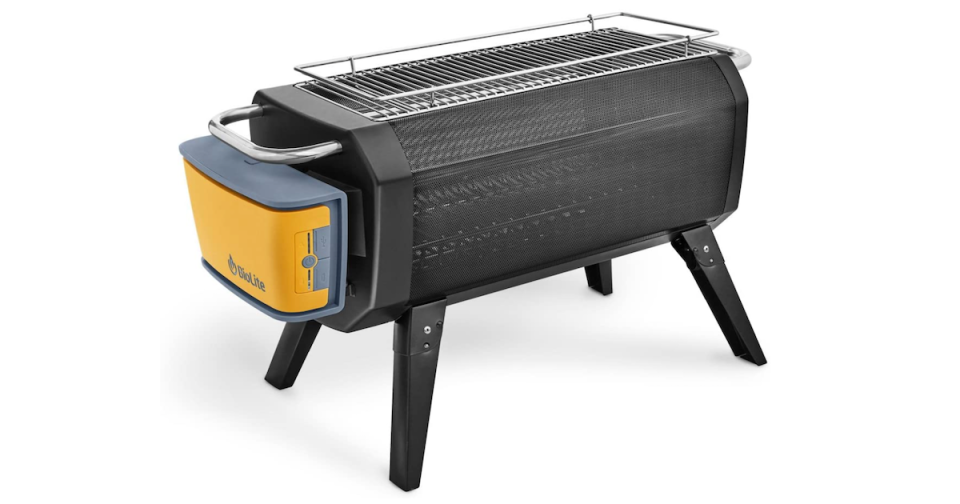 Gas fire pits make lighting a snap and eliminate smoke and ash. Traditional fire pits are a dime a dozen and happily burn newspaper and split logs. But if you ask us, it's high time you got a fire pit that's smokeless, easy to use, and can cook up a delicious grilled meal while you enjoy the flames. This fire pit from BioLite is a faster, more convenient, and more versatile way to transform your backyard into a modern marvel your caveman ancestors would be proud of. [Buy from BioLite / Amazon]
LifeStraw personal water filter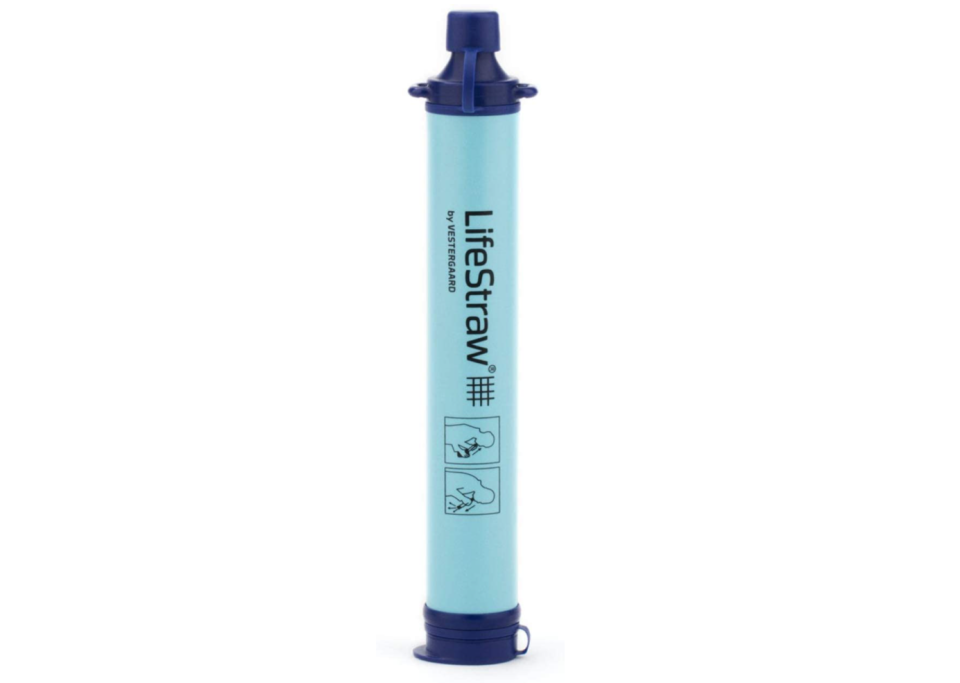 Grab a safe sip on the go with a LifeStraw personal water filter. This option doesn't fill your water bottle or hydration bladder, but it's probably the fastest way to get a drink without risking a trip to the ICU. The microfiltration membrane catches a long list of dangerous bacteria and parasites as fast as you can drink. It also reduces sediment and debris in the water significantly. Each straw is capable of cleaning 4,000 liters of water with no additives, moving parts, or attachments. Just stick the intake end into a body of water and drink away. At one inch in diameter, nine inches long, and weighing only two ounces, adding this as a primary filtration system or reliable backup is a no-brainer. [Buy]
Check out our guide to camping water filters here
GrowlerWorks uKeg Pressurized Growler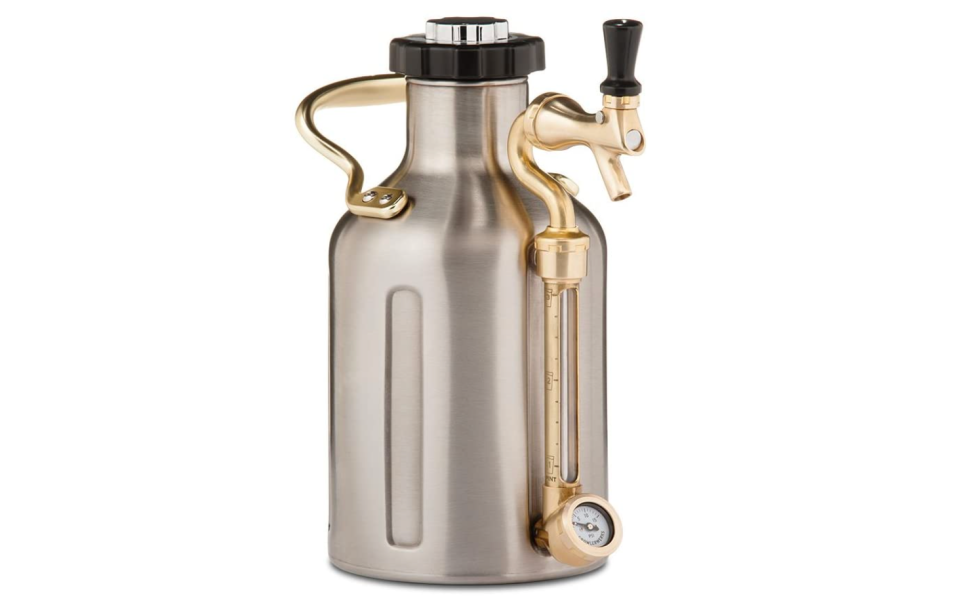 Don't let the price tag scare you: the uKeg 64 pressurized half-gallon growler is worth every penny. An industry standard crafted from vacuum-insulated stainless steel, the uKeg is basically a 64 oz miniature keg, complete with a CO2 regulator and pressure gauge for the discerning drinker. Did we mention it comes with its own dispenser tap?[Buy]
Check out our guide to outdoor beer gear here
Nespresso coffee maker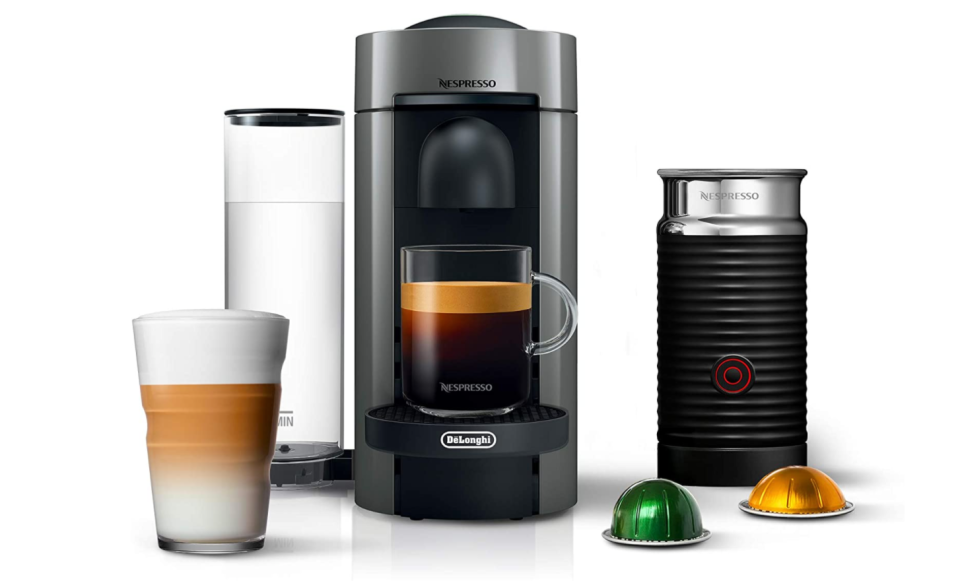 This set from Nespresso is a versatile coffee station that does everything well. Single-serving coffee pods let everyone choose their own flavor and let you sample the company's massive list of brews. Bar codes on each pod tell this smart coffee maker exactly how much water to add, so all you need to do is secure the lid and press start. It comes with coffee, espresso, and a matching milk frother so you're ready to go from day one. The biggest downside of single-serving coffee makers is the environmental impact of all those pods. Nespresso goes above and beyond by providing prepaid mail bags so you can return used pods. They'll recycle everything, including the grounds. The versatility of this machine and the quality of coffee make it a solid choice for anyone. [Buy]
Check out our guide to coffee accessories here
Adidas Powerlift 4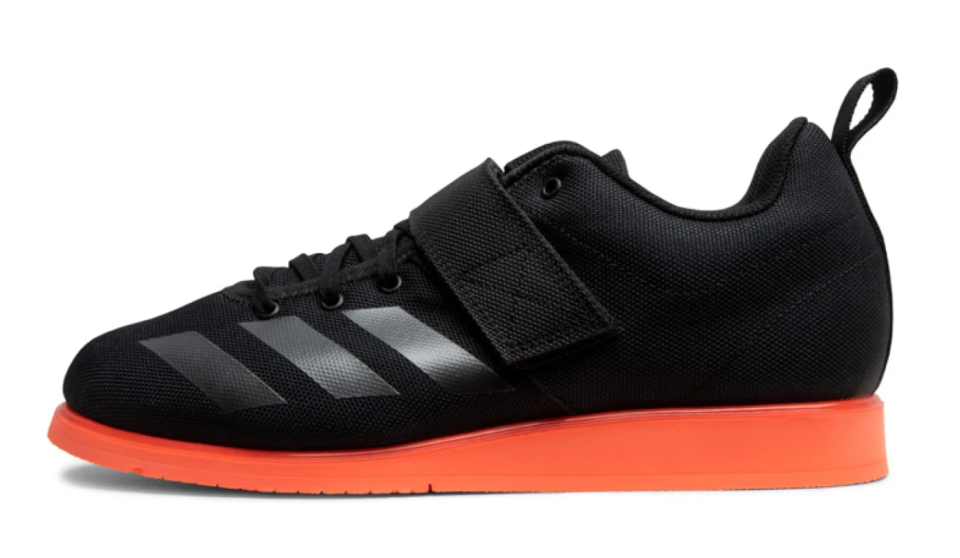 You can have plenty of success with a pair of Chuck Taylors but, if you want more support and better geometry for your joints, Adidas Powerlift 4 are what you need. Firm rubber soles provide extra support and will keep your body position more stable during the squat and Olympic lifts. A slightly elevated heel can make it easier to hit depth with reduced stress on the knees. A reinforced strap over the laces provides an extra snug fit. These shoes are great for certain lifts, but you'll still need a primary pair of shoes for other exercises and getting to and from the gym. Casual lifters might not want to shell out this kind of money for such a specialized piece of equipment, but these shoes are worth every penny and should last years. [Buy]
Check out our guide to fitness gear here
TG plasma liter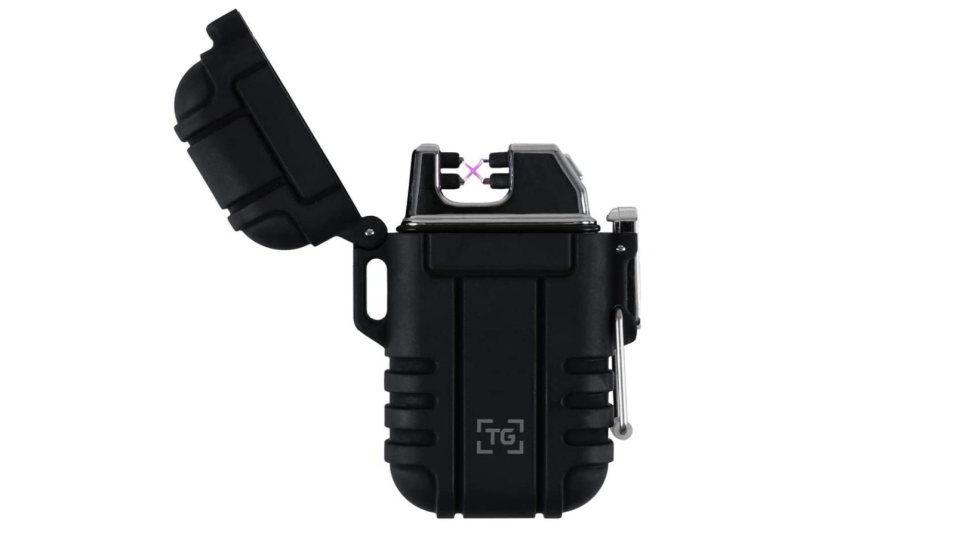 Most people are content with a cheap, unreliable lighter from the checkout counter at the gas station. Some pay top dollar for a refillable lighter that still struggles to light in the wind. That's because those people are using technology that hasn't changed in ages. Sure, it's more refined than striking rocks over pine pitch, but not by much. Take a step forward with the TG plasma lighter. [Buy]
Case Elegance glass-topped humidor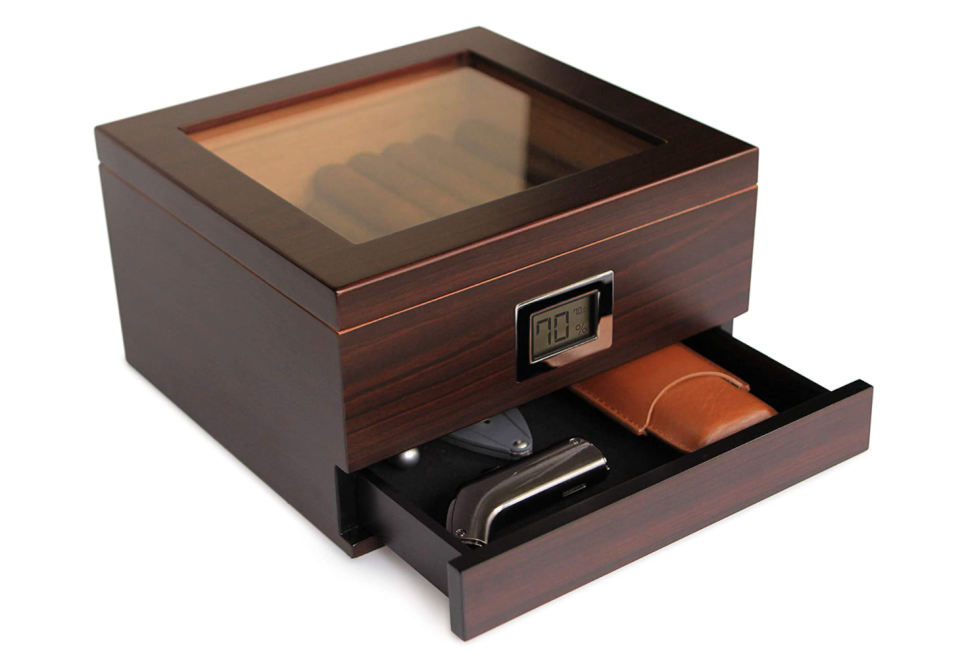 This glass-topped humidor from Case Elegance combines tried and true features with modern technology to provide tons of value. Its wood body and glass top provide a touch of class. Magnets embedded in the lid maintain a tight seal. The Spanish cedar shelf provides an optimal place for your cigars to be stored with just the right amount of air flow. Humidity is regulated to stay between 65 and 70 percent, and a digital display lets you keep tabs on the exact reading at any time. Beneath the main compartment is a drawer fo your cigar cutter, matches, and other essentials. This modern take on a classic design is a fantastic place to keep 25-50 cigars ready for a special occasion. [Buy]