I went down a rabbit hole chasing a rumor about a Marine who tried to set the battalion HQ on fire. Here's what I found out
February 25, 2019 at 03:54 PM
Mandatory Fun
U.S. Marine Corps/Lance Cpl. Shane T. Manson
Earlier this month a tip landed in the inbox for Task & Purpose's Facebook page claiming that a Marine at Camp Lejeune, North Carolina, allegedly set fire to an infantry battalion's headquarters.

"And it was intentional," wrote the tipster. "And it apparently is because of op tempo and being annoyed with their command."
---
That got our attention, so we started digging. There were so many questions that needed to be answered: Who did this? Why did they do it? How big was the fire? And was it as this reporter first suspected, and secretly hoped, that it was some grunt gone rogue who finally decided: If they won't sign my leave papers, I'm burning this bitch down.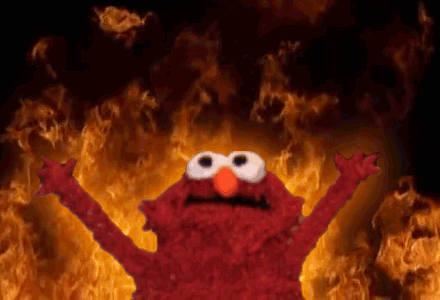 media.giphy.com
So off I went. Following the Feb. 14 tip, we reached out to Corps officials that same day, who confirmed that a fire did in fact take place, though they were mum on the size of the blaze.

"We can confirm there was a fire in a building aboard Camp Lejeune," 1st Lt. Thomas Kleiber, a spokesman with 2nd Marine Division Public Affairs, told Task & Purpose via email on Feb. 14. "There were no reported injuries as a result of the fire. The cause of the fire remains under investigation."
Beyond that, the details remained vague, or unavailable due to an ongoing investigation.
Over the next several days I continued to harass unsuspecting public affairs officers, duty NCOs, office clerks, and anyone else at Lejeune unlucky enough to be manning the phones when I called. A Feb. 15 call to the Naval Criminal Investigation Services office that oversees Lejeune went unanswered. As did the message I left for the base court docket that same day, asking if any upcoming cases involved Article 126 (arson), since the online register hadn't been updated since September, 2018, but again, crickets.
Desperate to know more, this reporter returned to the rumor mill, asking around in private Marine Facebook groups if anyone knew of this mystery fire, or the would-be battalion arsonist. Sure, there was speculation, a few recriminations of "FAKE NEWS," an abundance of laughing emojis, and no shortage of belligerent giggling at the thought of a fed up grunt setting fire to some part of his battalion's office, but nothing solid.
Despondent, I braced for my editor in chief's best Ben Bradlee impression as I told him the story was dead, but I was saved at the last second by an official statement from a Marine Corps spokesperson:
"I am able to confirm the fire was located at building HP-111, which houses 1st Battalion, 6th Marine Regiment," Victoria Long, a spokeswoman with Marine Corps Installations East told Task & Purpose via email on Feb. 21. In a follow-up email that same day, Long confirmed that the fire took place on Feb. 11, at around 1 a.m.
Armed with a unit, the date, time, and location, I reached out to the base Provost Marshall's Office, to ask for a copy of the incident report, but I was foiled again, and instructed to submit a Freedom of Information Act Request for the report, which I did on Feb. 22.
Then, on Feb. 25, Task & Purpose was informed by Camp Lejeune's FOIA office that a separate request needed to be submitted to NCIS directly, since they're overseeing the investigation. Thwarted again!
Which brings us to where we are now. As Shawn Snow reported for Marine Corps Times on Sunday, a "mystery fire" took place on Camp Lejeune.
Nearly two weeks of pestering emails and phone calls, and dreams of disgruntled daring-do, that's about all we were able to confirm, too: A fire occurred on Lejeune, around 1 a.m. on Feb 11, at building HP-111, where 1st Battalion, 6th Marines is headquartered, nobody was injured, and an investigation is underway.
For now, the who, how and why remain a mystery.
However, if anyone reading this happens to know what transpired that day, what led to the fire, how big it was, or really anything at all, please for the love of all that is sacred and belligerent in this world, email me at james@taskandpurpose.com.
Unsolved Mysteries Intro & Closing S1E01 (10/5/1988) youtu.be
WATCH NEXT: Jack Mandaville's Guide To Vetsplaining
August 22, 2019 at 06:49 PM
news
The Pentagon has identified the two soldiers were killed in combat in Afghanistan on Wednesday as members of U.S. Army Special Forces.
Master Sgt. Luis F. DeLeon-Figueroa, 31, and Master Sgt. Jose J. Gonzalez, 35, both died in Faryab Province from wounds sustained from small arms fire, the Pentagon said in a press release. The incident is under investigation.
August 22, 2019 at 06:05 PM
news
JERUSALEM (Reuters) - Israeli Prime Minister Benjamin Netanyahu hinted on Thursday of possible Israeli involvement in attacks against Iranian-linked targets in Iraq.
A series of blasts in the past few weeks have hit weapon depots and bases belonging to paramilitary groups in Iraq, many of them backed by Israel's regional foe Iran. The groups blamed the United States and Israel for the blasts on Wednesday.
August 22, 2019 at 05:46 PM
news
White House/Shealah Craighead
President Donald Trump signed an executive order on Wednesday that will make it easier for permanently disabled veterans to have their student loan debt forgiven.
August 22, 2019 at 05:26 PM
news
Capt. Tranay Lashawn Tanner. (U.S. Air Force photo)
Editor's Note: This article by Oriana Pawlyk originally appeared on Military.com, a leading source of news for the military and veteran community.
Physical fitness tests were briefly suspended earlier this week and outdoor cardio testing will be curtailed for the remainder of the summer at Eglin Air Force Base, Florida, after an airman died Saturday. She had completed her PT test on Friday.
August 22, 2019 at 04:03 PM
news
(DoD photo)
Navy Secretary Richard Spencer has expanded a review of the Judge Advocate General Corps to include the Marine Corps, a Navy spokesman said on Thursday.
"There is value in applying this review and its subsequent recommendations across the Department of the Navy," Cmdr. Jereal Dorsey told Task & Purpose. "The review's purpose is to confirm the uniformed legal community is structurally and organizationally sound and best supporting the good order and discipline our integrated naval force."