'It was a lost cause' — dramatic photos show Offutt Air Force Base engulfed by floodwaters
March 18, 2019 at 01:26 PM
news
It may be one of the most important Air Force installations in the continental United States, but Offutt Air Force Base has proven no match for the full fury of the Missouri River.
---
As record flooding swept through towns across the Midwest, floodwaters had swallowed at least thirty buildings at Offutt as of Sunday and damaged another 30, the 55th Wing announced, including the headquarters of the 55th Wing, 55th Security Forces Squadron, 97th Intelligence Squadron, and 343rd Reconnaissance Squadron
And while the 55th Wing said that Air Force personnel worked round-the-clock to shore up facilities with 235,000 sandbags and 460 flood barriers "to minimize damage as much as possible," floodwaters were so intense that they eventually abandoned a frantic sandbagging effort.
"It was a lost cause" 55th Wing spokeswoman Tech. Sgt. Rachelle Blake told the Omaha World-Herald. "We gave up."
The full extent of the damage is currently unknown, but it's worth noting that Offutt is home of U.S. Strategic Command, which oversees the Pentagon's nuclear strategic deterrence and global strike capabilities — and opened a brand-new $1.3 billion command and control facility at the air base in January.
Below, dramatic photos capture the flooding at Offutt:
(U.S. Air Force photo)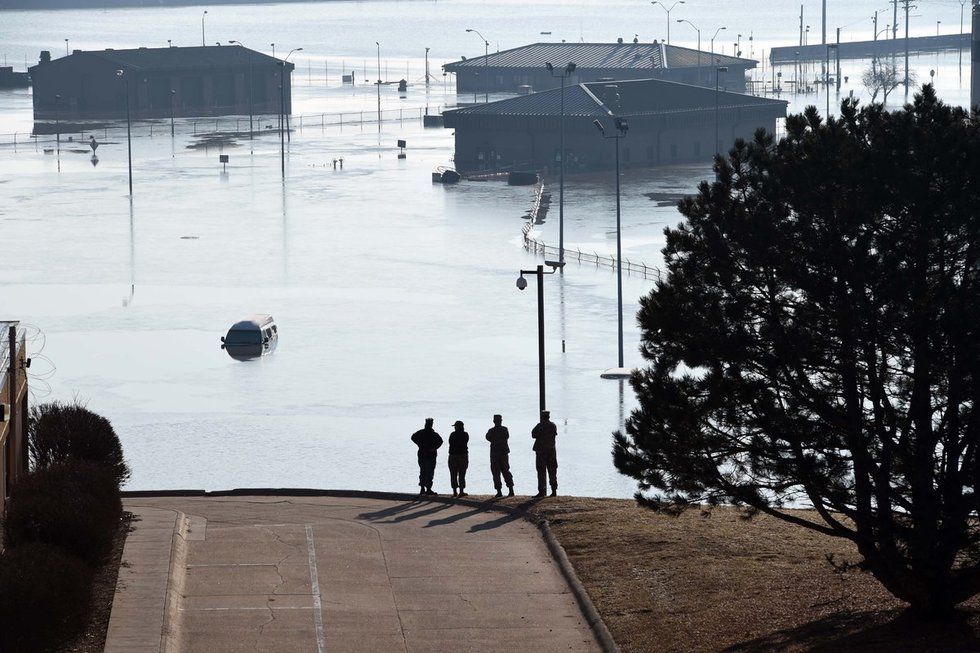 (Twitter/U.S. Strategic Command)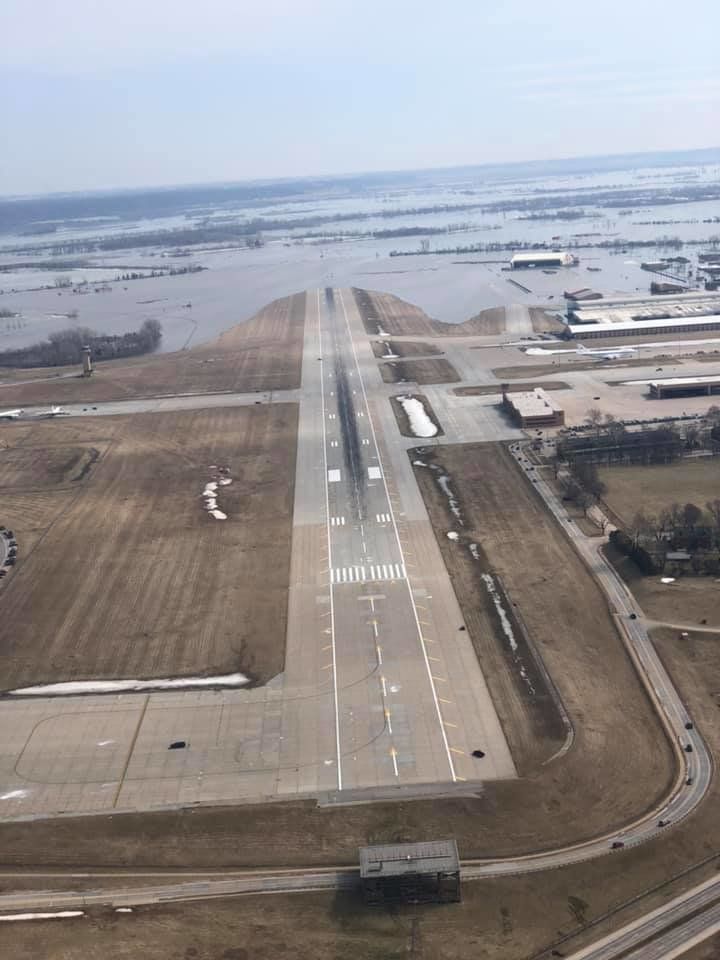 (Facebook/55th Wing Commander)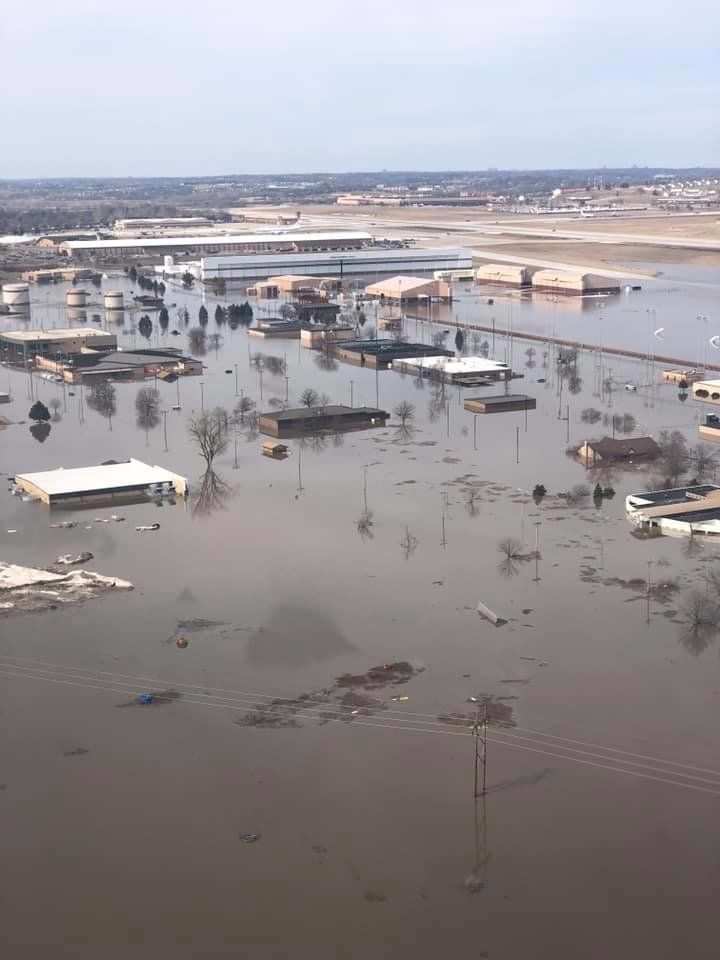 (Facebook/55th Wing Commander)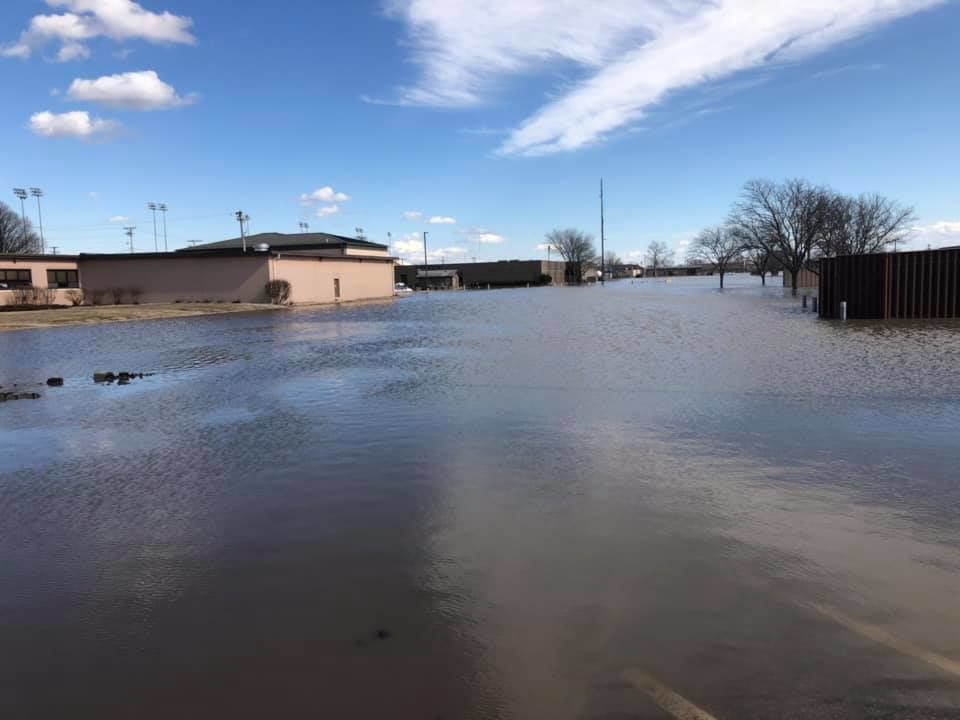 (Facebook/55th Wing Commander)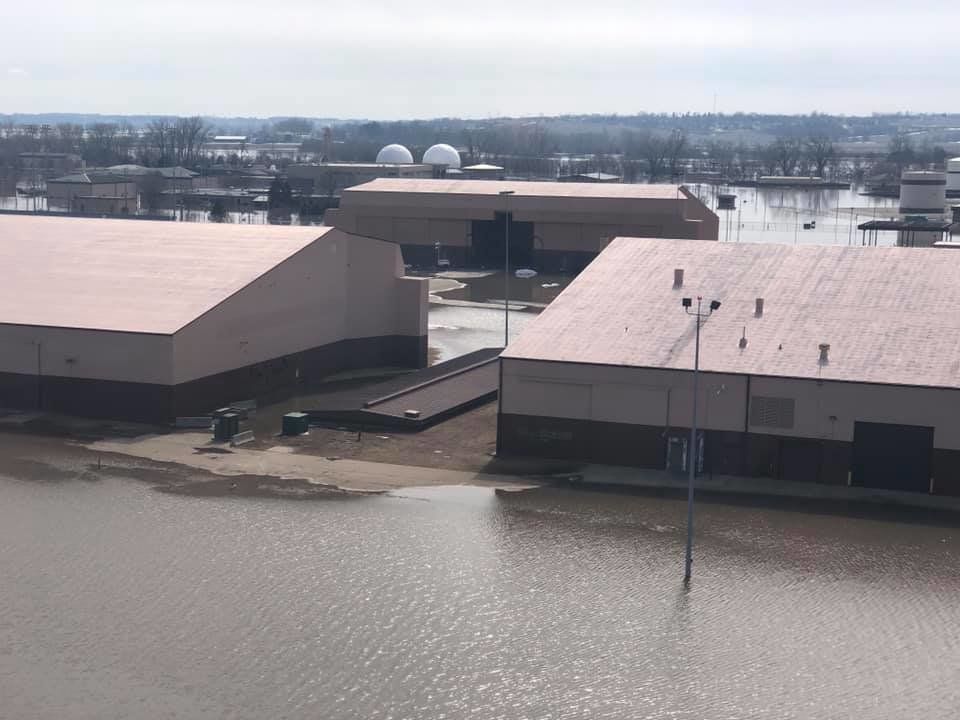 (Facebook/55th Wing Commander)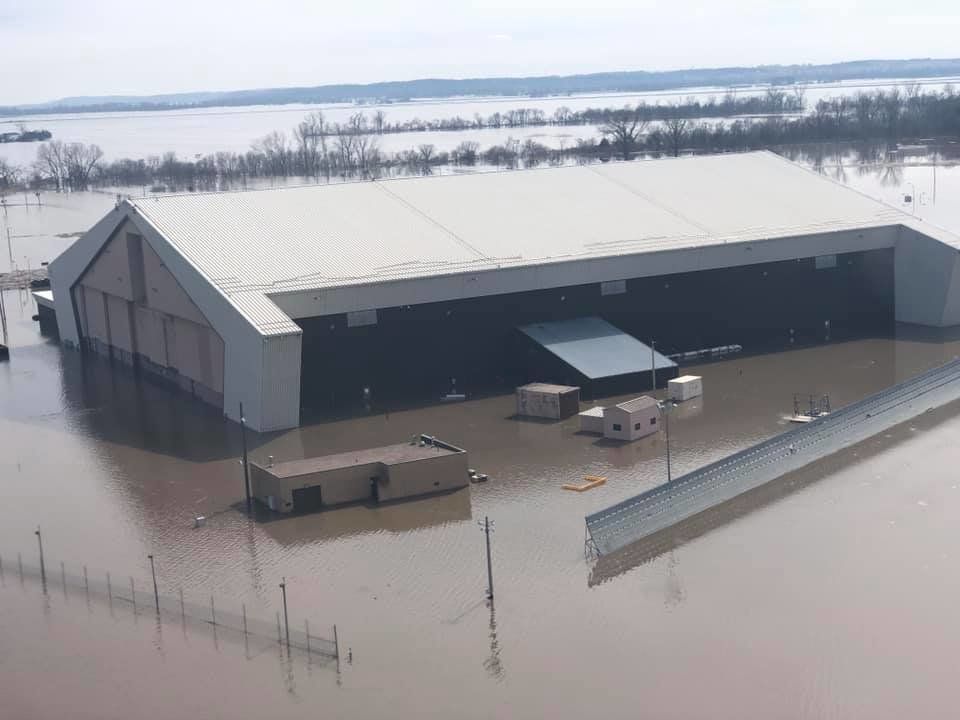 (Facebook/55th Wing Commander)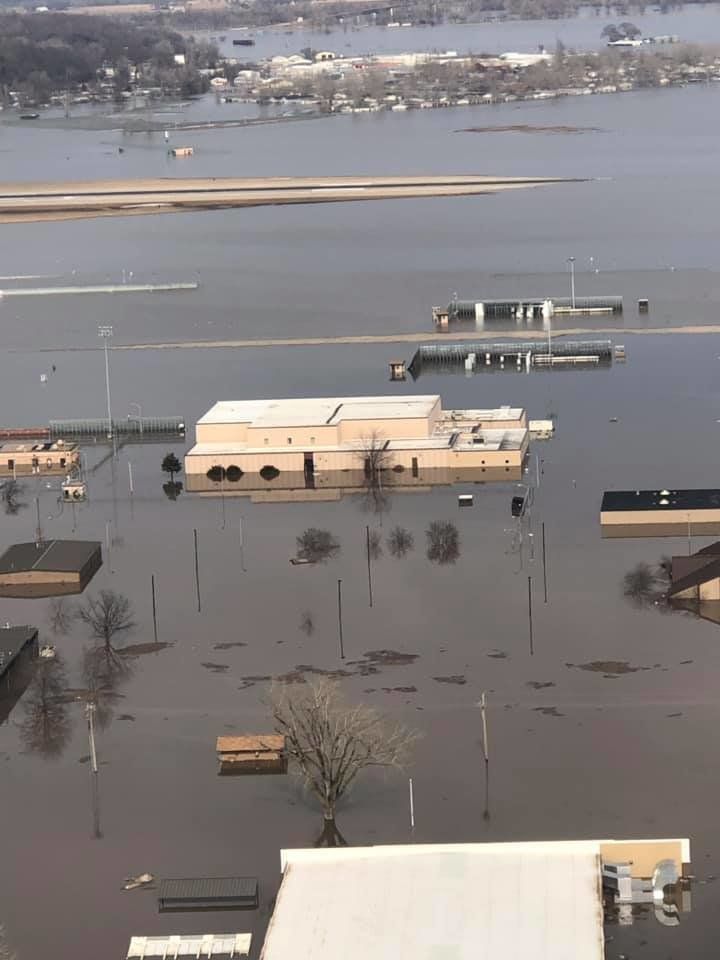 (Facebook/55th Wing Commander)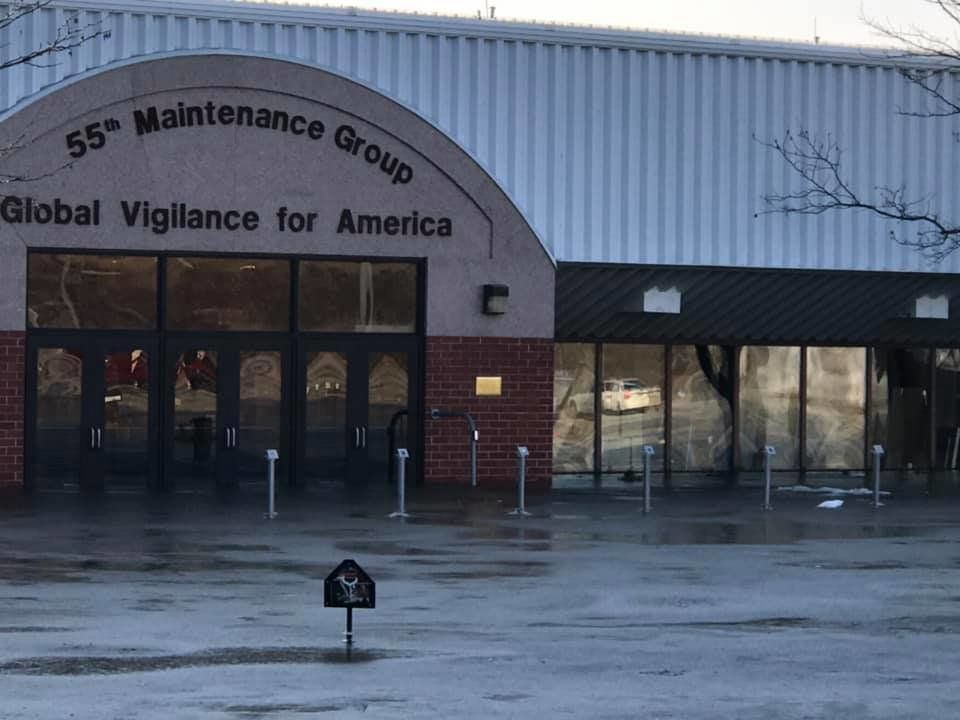 (Facebook/55th Wing Commander)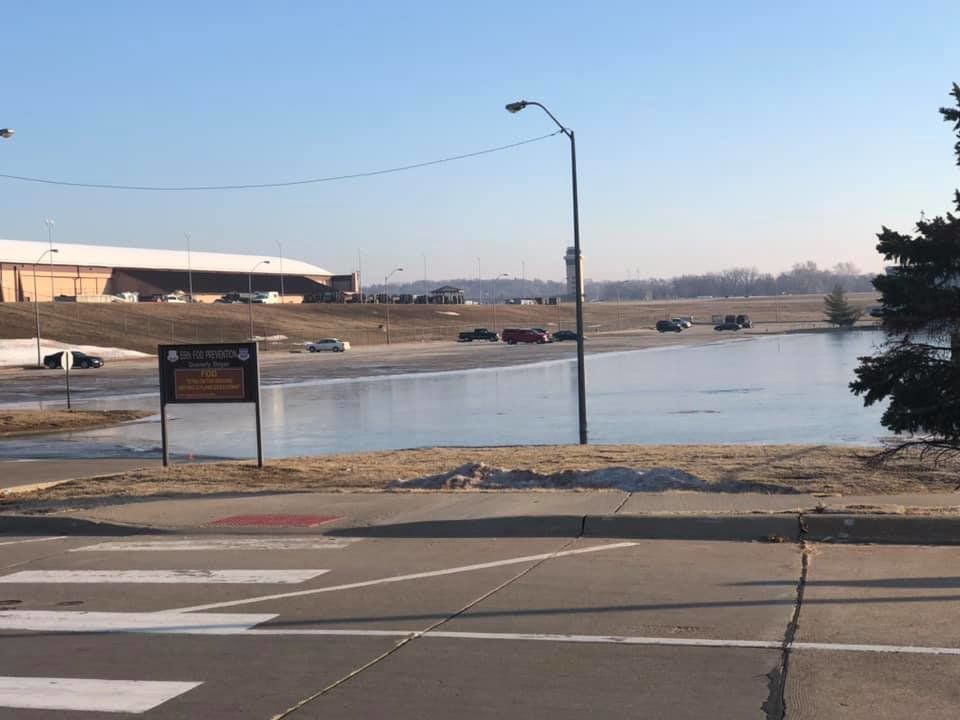 (Facebook/55th Wing Commander)
WATCH NEXT: Here's What Hurricane Michael Did to Tyndall Air Force Base
September 23, 2019 at 11:45 AM
news
September 23, 2019 at 11:23 AM
news
A former Army soldier was sentenced to 18 months in prison on Thursday for stealing weapons from Fort Bliss, along with other charges.
September 23, 2019 at 09:26 AM
news
(U.S. Air Force photo illustration/Airman 1st Class Corey Hook)
Editor's Note: This article by Richard Sisk originally appeared on Military.com, a leading source of news for the military and veteran community.
The Department of Veterans Affairs released an alarming report Friday showing that at least 60,000 veterans died by suicide between 2008 and 2017, with little sign that the crisis is abating despite suicide prevention being the VA's top priority.
Although the total population of veterans declined by 18% during that span of years, more than 6,000 veterans died by suicide annually, according to the VA's 2019 National Veteran Suicide Prevention Annual Report.
September 23, 2019 at 09:01 AM
news
President Donald Trump speaks during an event with Australian Prime Minister Scott Morrison at Pratt Industries, Sunday, Sept 22, 2019, in Wapakoneta, Ohio. (Associated Press/Evan Vucci)
WASHINGTON (Reuters) - President Donald Trump said on Sunday that he discussed Democratic presidential hopeful Joe Biden and his son in a call with Ukraine's president.
Trump's statement to reporters about his July 25 call with Ukrainian President Volodymyr Zelensky came as the Democratic leader of a key congressional panel said the pursuit of Trump's impeachment may be the "only remedy" to the situation.
"It's kind of like the equivalent of dropping a soda can into canyon and putting on a blindfold and going and finding it, because you can't just look down and see it," diver Jeff Goodreau said of finding the wreck.
The USS Eagle 56 was only five miles off the coast of Maine when it exploded.

The World War I-era patrol boat split in half, then slipped beneath the surface of the North Atlantic. The Eagle 56 had been carrying a crew of 62. Rescuers pulled 13 survivors from the water that day. It was April 23, 1945, just two weeks before the surrender of Nazi Germany.
The U.S. Navy classified the disaster as an accident, attributing the sinking to a blast in the boiler room. In 2001, that ruling was changed to reflect the sinking as a deliberate act of war, perpetuated by German submarine U-853, a u-boat belonging to Nazi Germany's Kriegsmarine.
Still, despite the Navy's effort to clarify the circumstances surrounding the sinking, the Eagle 56 lingered as a mystery. The ship had sunk relatively close to shore, but efforts to locate the wreck were futile for decades. No one could find the Eagle 56, a small patrol ship that had come so close to making it back home.
Then, a group of friends and amateur divers decided to try to find the wreck in 2014. After years of fruitless dives and intensive research, New England-based Nomad Exploration Team successfully located the Eagle 56 in June 2018.
Business Insider spoke to two crew members — meat truck driver Jeff Goodreau and Massachusetts Department of Corrections officer Donald Ferrara — about their discovery.